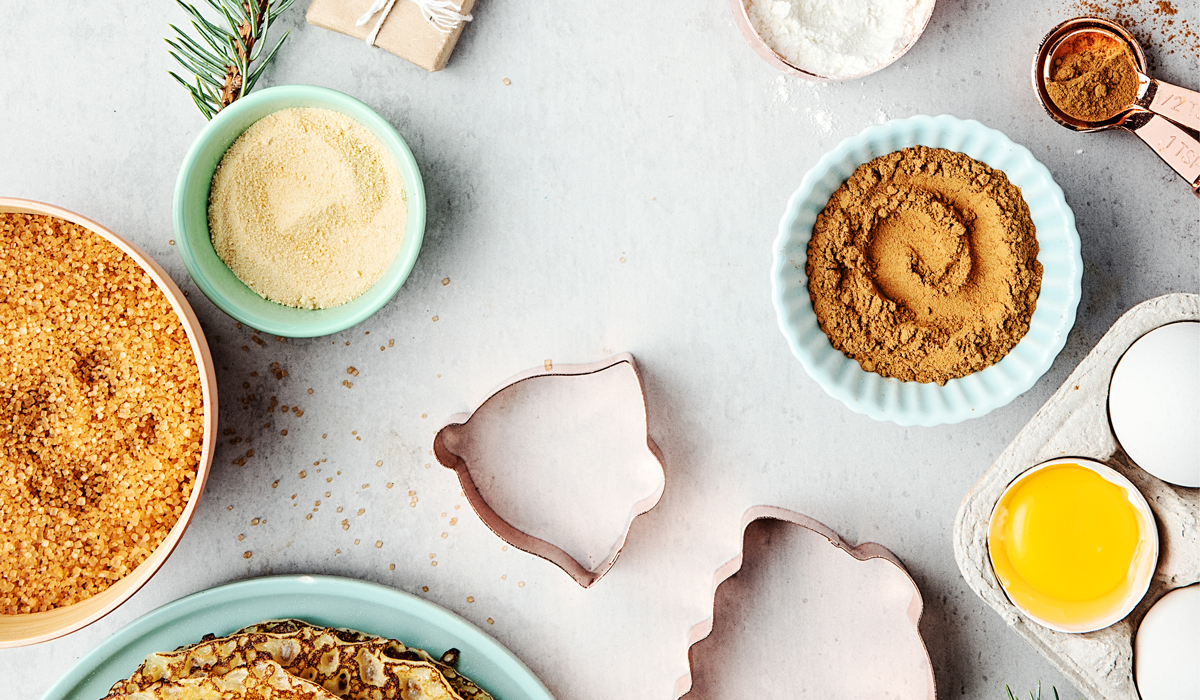 10 Must-Haves for your Holiday Baking
Ah, the Holidays – a time for togetherness, for sleep-ins, and for lots and lots (and lots) of eating. Especially home baked goods, right?
This season, bring the whole family together for some memory-making baking, and do it without even an ounce of stress. With Goodfood, you don't even need to leave the house to shop.
Here are 10 seasonal must-haves you can order from within the coziness of home (even while wearing your wintry onesie, if you like). They'll come delivered to your door. Just call us Santa!
Large White Free Run Eggs
From omelettes to flan to cookie dough, take any recipe to the next level with delicious free-run eggs.
Ground Cinnamon
This pantry staple is synonymous with warm feelings! Sprinkle some in everything from baked goods to oatmeal – even savoury dishes.
Wrap & Roll Crêpes
Delicately thin, with a subtle flavour of vanilla, these crêpes are ideal for wrapping around whipped cream, chocolate sauce and fruit.

100% Natural Raw Sugar
Natural raw sugar preserves some of its natural molasses, giving these crackling sugar crystals a beautiful flavour perfect for muffins, cakes and more.
All-Purpose, Unbleached Flour
Bakers, don your aprons! There is no limit to what you can make with this all-purpose, unbleached flour. Cakes, muffins, banana bread, waffles…
Almond Flour
Go gluten free with this delicious almond flour, a great flavour addition to all sorts of Holiday goodies. Plus, it's made with one single ingredient: almonds.
Semi-Sweet Chocolate Chips
Chip, chip, hurray! What would be the point of baking in a world without chocolate chips? They make everything better, from brownies to cookies and beyond.
Salted Butter
Made with 100% creamy, Canadian milk, this salted butter adds richness and flavour to any recipe, sweet or savoury. Use liberally.
Organic Maple Sugar
Sweeten life on the daily with this organic Canadian maple sugar. It's a great substitute for white sugar in your hot drinks! Or your home baking, of course.
Sweetened Condensed Milk
Warning: You might find it tough not to slurp this by the spoonful. Made with Canadian milk, this silky, sweet delight is one of life's best things.