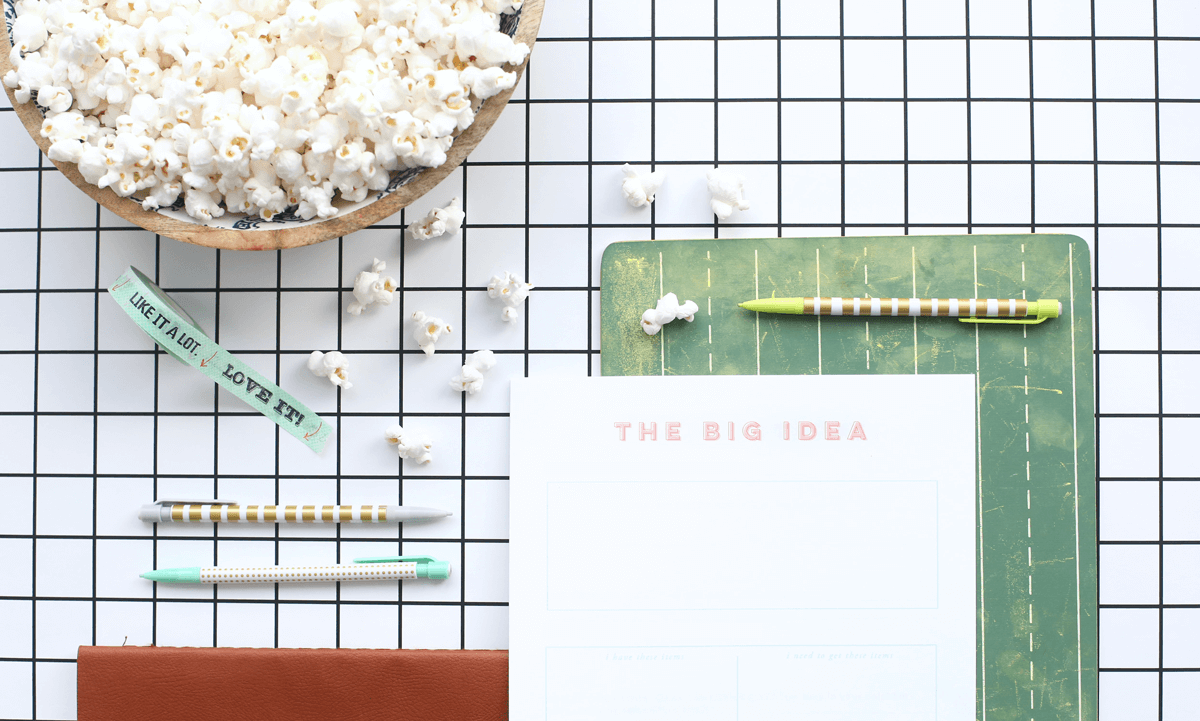 10 Quick and Easy Snacks for School (and Work!)
There's nothing like a delicious, healthy snack to give you and your little ones a much-needed midday boost. Although back-to-school routines are a bit more challenging this year, packing up quality snacks for school is one task that can be simplified with clever selections and a little teamwork.
We've gathered 10 of our easiest, most delicious snacks for school or work that can be prepared ahead of time by anyone in the family (except Fido!). Ready in just a few minutes, these simple, healthy, kid-approved options take only 3 steps or less to get from counter to lunchbox.

Ham and Cheese Rolls: Tasty Tortilla Treats

Move over ham and cheese triangles! Reinvent this classic sandwich combo as a fun bite-sized snack packed with savoury Cooked Ham, member-favourite Extra Old Cheddar Cheese, and soft-shelled Wheat Tortillas.
Prep them in 3 easy steps:
1. Lay out your tortilla and spread with mayonnaise (other condiments are optional), top with a few slices of cooked ham.
2. Cut a few slices of cheese from the brick and align down the middle of the tortilla.
3. Tuck in the ends of the tortilla and roll tightly, then cut into bite-size pieces!
Pack the rolls into a reusable container just big enough to hold the rolls (if the rolls can move around they may unravel). Don't forget to include an ice pack to keep everything cool and fresh.
Chef's Tip: For a grown-up version perfect for a work lunch, swap ham for smoked salmon and cheddar for labneh. Garnish with capers.
Mini Charcuterie Platter: Not Just for Party Spreads!

A charcuterie platter as a snack? Why not! The beauty of these fancy finger foods is their versatility — you can mix and match in any way you like, big or small, sweet or savoury. Satisfy hunger between classes or meetings without having to share a bite.
Fancify any lunchbox in 3 easy steps:
1. No cooking required! In a sandwich-sized reusable container, layer in sliced and pre-cooked meats your kids will enjoy like Mild Genoa Salami, Sliced Mild Capicollo, and Fully Cooked BBQ Chicken. Have fun folding the sliced meats into shapes!
2. Add cubes of bread like Olive Oil & Herb Focaccia and/or your favourite crackers alongside easy-to-eat cheeses like Bocconcini (use any leftover cheese for a delicious pasta dinner) and jams or dips like Hummus.
3. Fill in any gaps with fresh produce like green grapes, cherry tomatoes, carrots, or strawberries. These colourful ingredients will really pop next to the neutral shades of your cheeses, bread, and meats.
Chef's Tip: When adding each ingredient to the container, have fun making it look amazing! A charcuterie board is also a feast for the eyes, after all. Make sure dips, sauces, and jams are in smaller containers to avoid sogginess. Grown-ups can add special ingredients like nuts and olives too. Don't forget the ice pack to keep it all fresh!
Homemade Cinnamon Chips & Chocolate Hummus: Add a Little Sweetness and Crunch to Your Day!

Cinnamon chips? Chocolate hummus? Yes and yes! Meet your new favourite healthy dessert moonlighting as a midday snack. Crispy, crunchy, and sweet, this duo will have the kids looking forward to snack time even more.
Now you may be thinking, "Chickpeas and chocolate? What a strange combo!" Trust us, it will only take one bite to convince you they're a match made in heaven. Sweetened with dates and agave and featuring only a handful of natural ingredients, this nutrient-rich, silky smooth hummus is basically just a healthier version of chocolate pudding.
Making the perfectly paired cinnamon chips is a breeze and they can be prepared in advance and kept fresh in airtight containers.
1. Preheat the oven to 350 degrees. Cut the pita or tortilla into 8 wedges, like a pizza. Place the wedges in a large bowl, drizzle with honey (yum!) before sprinkling with cinnamon to taste (double yum!), and toss to coat.
2. Bake for about 5-8 minutes or until chips are golden brown.
3. Let cool and then store in an airtight container for up to a week. Serve with chocolate hummus.
Chef's Tip: Keep the chips separate from the dip in an airtight container to preserve freshness. Place the chocolate hummus in a small enclosed container for easy dipping.
Yogurt Parfait: Perfectly Irresistible
Yogurt parfaits are the ultimate stacked snack for school (and brunch). All you need is a container, your favourite yogurt or dairy-free alternative, fresh fruit, and granola. Layer in flavour any way you like with different flavours of yogurt, fruit, and granola, nuts, or snack mixes.
Perfect parfaits are as easy as 1, 2, 3:
1. Clean and cut your favourite fruit or use pre-cut, ready-to-eat fruit to save time.
2. In a clean, spill-proof container (like a mason jar), add a layer of yogurt, then fruit, then granola.
3. Continue layering until the container is full, topping it off with a layer of granola. Like it extra sweet? Drizzle with 100% Pure Maple Syrup.
Chef's Tip: You can put everything in one container or separate into three containers to build your own parfait on the fly and preserve the crunchiness of the granola.
Chocolate and Coconut Bites: Tiny Decadent Snacks

Coconut and chocolate: a classic combo for any sweet-tooth looking for a little pick-me-up during the day. All you need to make these sweet snacks are a 70% Cacao Dark Chocolate Bar and a bag of Toasted Coconut Chips. You can also add in dried nuts and fruits as well!
Oh, and did we mention they only take 15 minutes to make?
1. Fill a pot with water and bring to a boil. Lower the heat. Meanwhile, roughly chop your chocolate bar and place in a heat-safe bowl over the pot of water, creating a double boiler. Continuously stir the chocolate until completely melted.
2. Place parchment paper on a baking sheet and pour out melted chocolate in one mass or in smaller circles. Sprinkle with coconut chips.
3. Store in the fridge until chilled. If the chocolate is in one large piece, break into smaller pieces before serving (your kids will love helping with this step!).
Chef's Tip: To avoid any unplanned meltiness, keep your bites refrigerated or frozen until you're ready to enjoy. If you're on the go, use an ice pack to keep everything chilled. Check out other delicious chocolate snack ideas here!
Veggies and Dip: A Legendary Combo

With this delicious, crunchy snack they'll actually want to eat their vegetables! The trick is to pair fresh veggies with good quality, full-flavoured dips like hummus, baba ghanoush, or Caesar dressing. Rotate the dips to keep things exciting!
Here are our favourite combos:
Carrot sticks with Edamame Hummus
Cucumber slices with Baba Ghanoush
Peppers with creamy Caesar dressing
You can portion your dips in small reusable containers, or opt for time-saving, single portion "on-the-go" hummus dips, available in packs of 6 (perfect for lunchboxes)!
Lovely Loaves: Lemon, Banana & More

Banana bread, chocolate chip banana bread, lemon poppy seed, carrot walnut… Yum! These loaves are so moist and tasty you might think you're eating cake (but with fewer ingredients). Spoil the kids with this easy-to-pack school snack that feels like a special treat.
No need to dig out the baking tins — these ready-to-eat loaves are available right from your selection page. When your Goodfood order arrives, simply slice the loaf into equal portions and divvy up into lunchboxes. You can also freeze some portions for later so you'll always have a delicious snack on hand!
Fruit Salad: Nutritious & Delicious

Fresh, colourful, and packed with vitamins, fruit salad always tastes like summer (even when it's -40° outside).
The beauty of this simple snack is you can make it whatever you want it to be. Get creative and experiment with a variety of fruity flavours: sweet, sour, earthy — whatever your family enjoys.
We're big fans of melon mixes (cantaloupe and honeydew) and simple citrus (orange and grapefruit), but the possibilities are endless!
Popcorn: At the Movies, at Home & at School!

How do you like your popcorn? Whether you reach for classic butter or a satisfying mix of salty and sweet, one thing is for sure — popcorn is a tasty snack that'll brighten any school or workday.
But, consider yourself warned, it's going to be hard not to eat the whole bag in one sitting! Produced by a local family business in Quebec, this totally vegan snack is high in fiber and contains no dairy, gluten, trans fats, or cholesterol.
Besides all of that goodness, the best part about this popcorn is it's so easy to prepare for school. Just open the bag, sprinkle a serving into an airtight container (to keep it fresh and crunchy), and then pop it in the lunch box!
Energy Bites: Refuel, One Bite at a Time

Allergy warning: this snack contains nuts and may be more suitable for at-home snacking.
Energy bites are healthy, convenient, and completely vegan snacks perfect for a boost during your midday slump. Having a busy day? Pop one in your mouth to tide you over until mealtime.
Nut lovers rejoice: our energy bites feature a variety of nuts, including peanuts, almonds, and cashews. Before packing this one in the lunchbox, check with your child's school to see if nuts are allowed in the lunchroom.
By the way, no need to fashion these yourself; you can add these ready-to-eat bites to your basket directly from your selection page!
Snacks for School that Simplify Back-to-School

The back-to-school rush is always a little hectic, but 2020 takes the cake. It may feel a little overwhelming, but having a few simple snacks for school up your sleeve can save you time and money while making new routines a little simpler for your family. .
Whether you're working from home, heading to class, or balancing a few different scenarios, don't forget to take care of yourself (and have a snack!).
 
Image Credits
Feature Image: via Unsplash
Image 1-3, 6-7, 10: via Goodfood
Image 4: via Unsplash
Image 5: via Unsplash
Image 8: via Unsplash
Image 9: via Goodfood / Unsplash