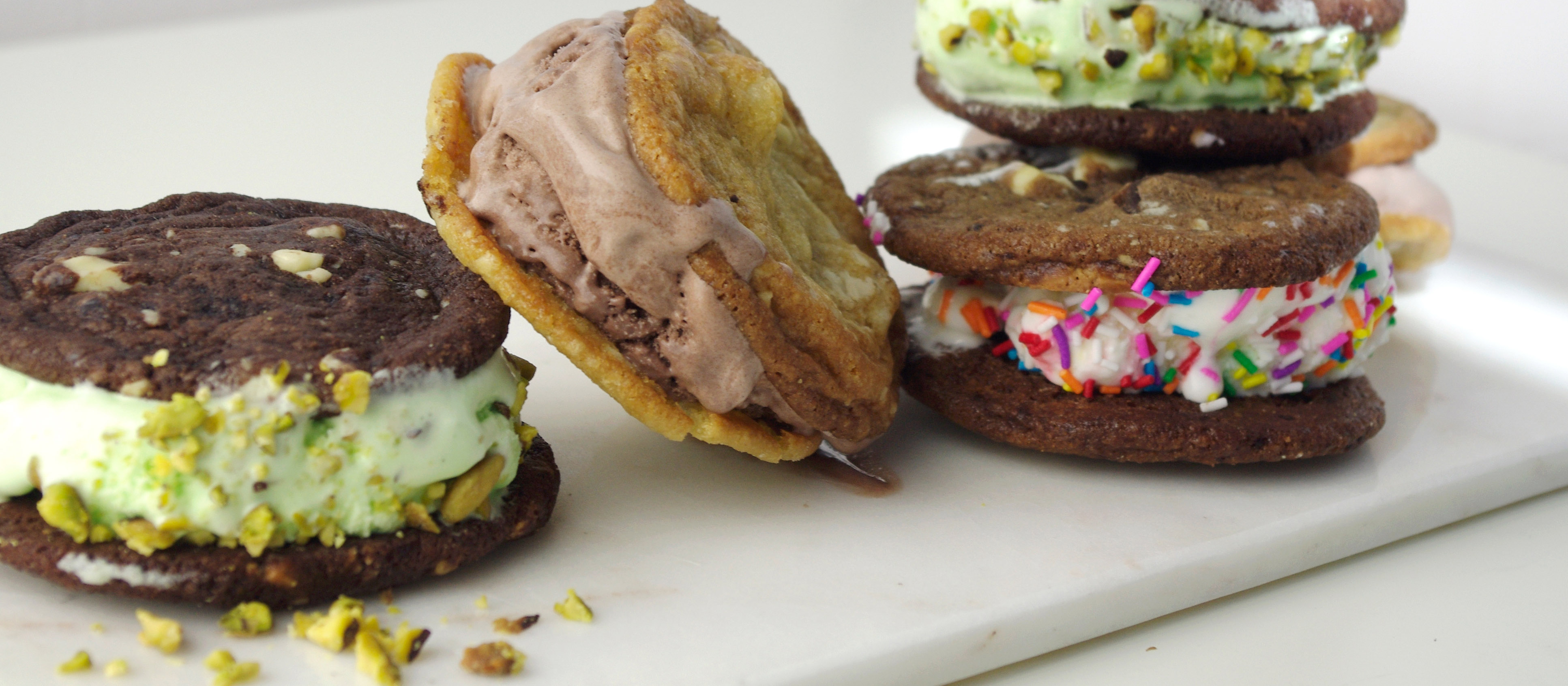 3 WAYS to Celebrate Ice Cream Month
Did you know that July is National Ice Cream Month?
Summer is the best time for ice cream and while this frozen delight is a family favourite on its own, we wanted to up the ante for the next time you treat yourself. The way we see it, our cookies (which you can select as a delicious add-on to your weekly order) were just waiting for the opportunity to shine in this frosty-dessert feature!
Dark Chocolate Symphony Cookies with Pistachio Ice Cream and Crumbled Pistachios
If you like to mix flavours, then this one's for you! Pairing the richness of our Dark Chocolate Symphony Cookies with the signature taste of pistachio creates the perfect balance of flavours. We topped this ice cream sandwich with crushed pistachios for even more flavour and texture!
What you'll need:
4 Dark Chocolate Symphony Cookies
1 cup of pistachio ice cream
½ cup of crushed pistachios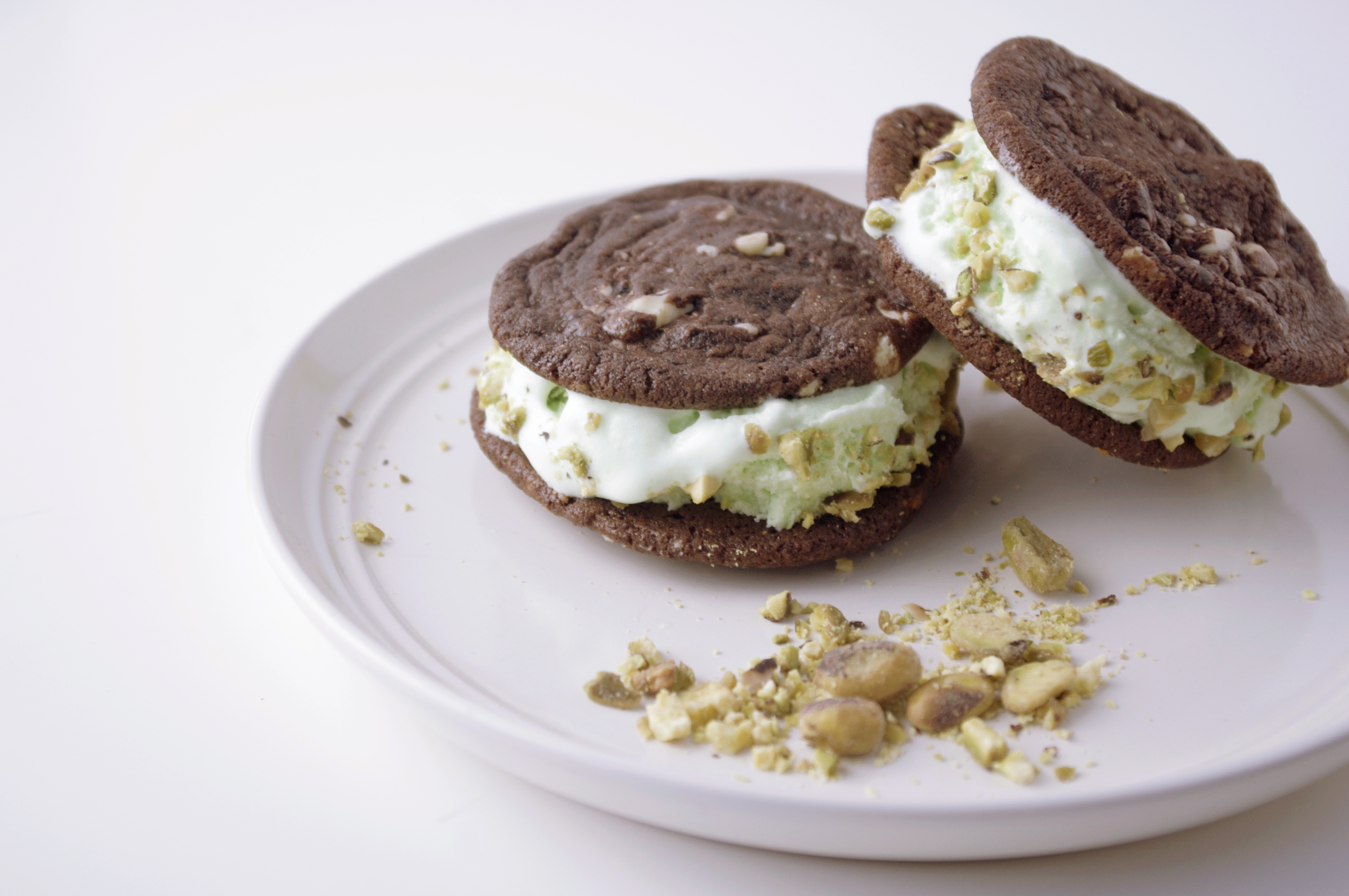 Sumptuous Trio Cookies with Vanilla Ice Cream and Rainbow Sprinkles
The kids will love this one! Our Sumptuous Trio Cookies have a delicious fusion of flavours, not too intense, not too light, but just right for the little ones (or the young at heart!). We paired these cookies with a classic creamy vanilla ice cream and topped them with rainbow sprinkles. Colourful and fun, this ice cream sandwich just might be the most Instagram-worthy!
What you'll need:
4 Sumptuous Trio Cookies
1 cup vanilla cream ice cream
¼ cup rainbow sprinkles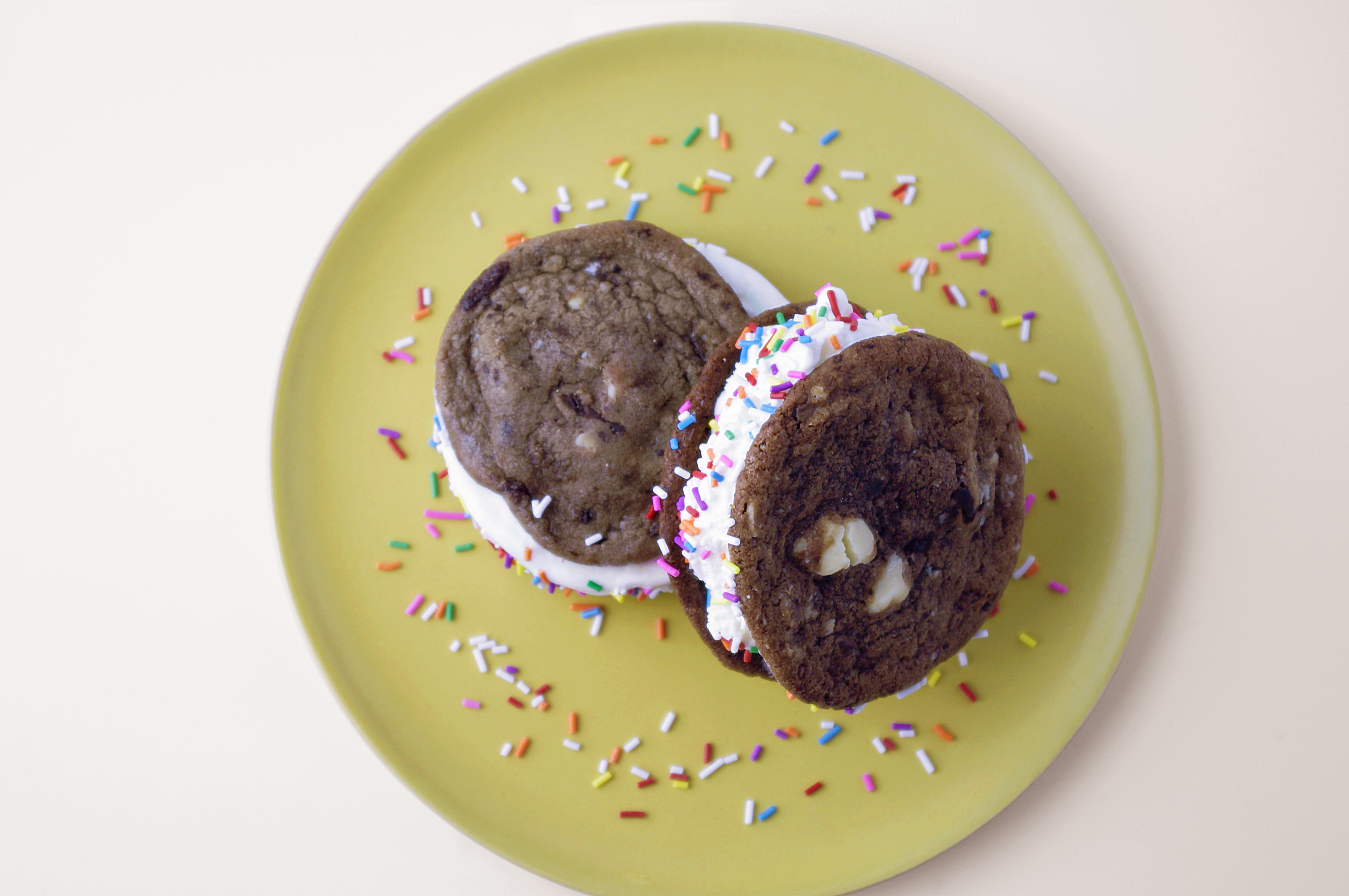 Macadamia White Chocolate Cookies with Chocolate Ice Cream

We love a classic recipe that has a twist to make it unique. This ice cream sandwich may appear basic, but our Macadamia White Chocolate Cookies are a delectable treat that pack an explosion of flavour. All the vanilla-sweetness and nut texture your ice cream sandwich needs can be found in the cookie. And to finish it off? A dollop of smooth and refreshing chocolate ice cream to bring an element of cocoa bitterness to the experience.
What you'll need:
4 Macadamia White Chocolate Cookies
1 cup chocolate ice cream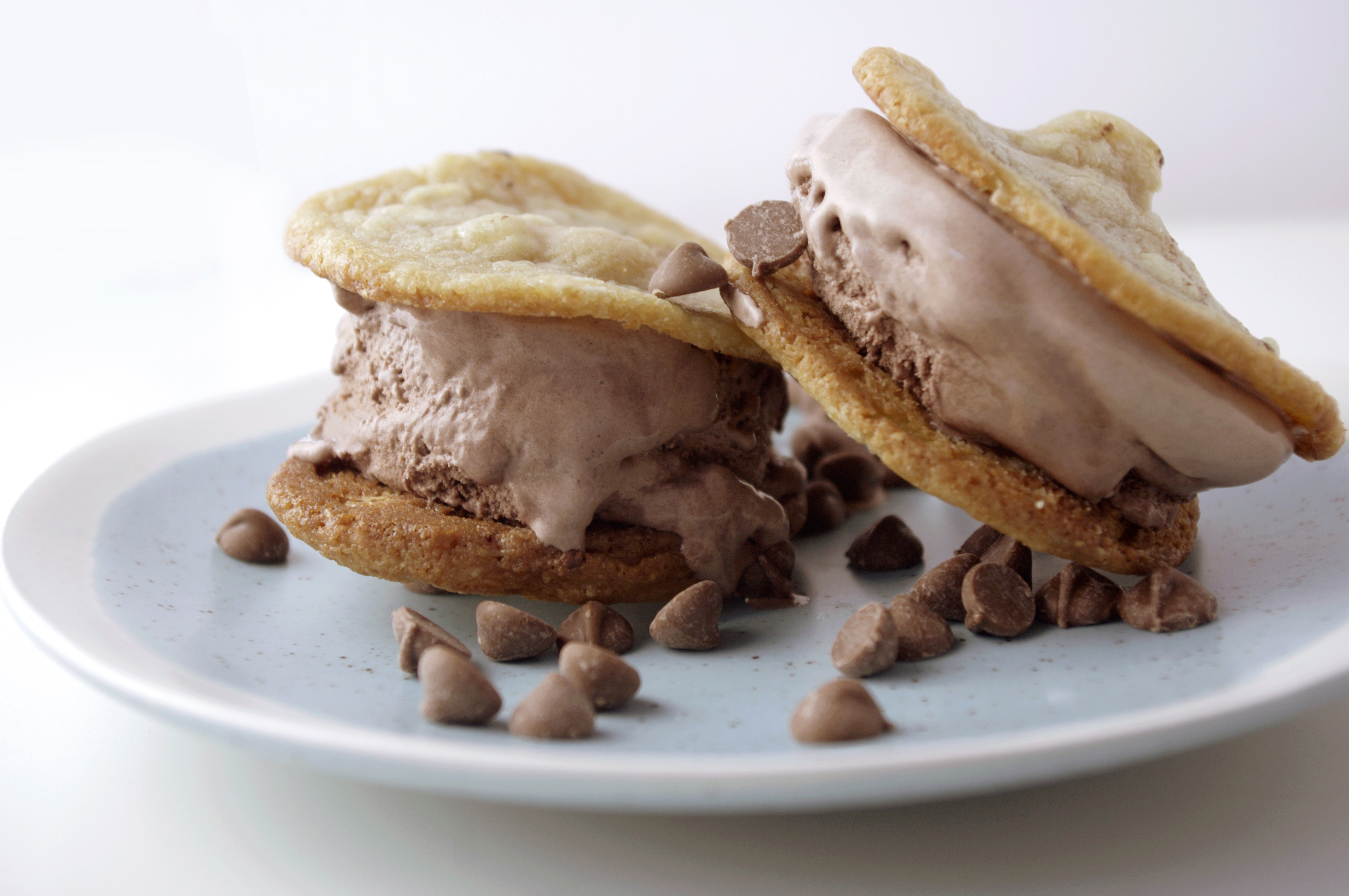 For each of these ice cream sandwiches, start by soft-baking the cookies ahead of time and placing them in the freezer for an hour.
Next, let the ice cream soften in the fridge for about 20 minutes before you assemble them. Once those steps are done, it's time to make some delicious ice cream sandwiches!
Pair the cookies into sets with the ice cream flavours outlined above and then scoop half a cup of ice cream on one cookie and top the sandwich with the other. Press down lightly on the cookie to allow the ice cream to fill to the edges of the cookies. If your ice cream sandwich of choice includes a topping, it's time to sprinkle it on to the sides of the sandwich. Depending on how you like your ice cream sandwiches, you can bite into it straight away or, for a more selfie-ready sandwich, place it in the freezer for 15 minutes to let it solidify. If you want to store them in the freezer for future enjoyment, we recommend individually wrapping them in wax paper.
---
Try these combinations of cookies and ice cream — or experiment with your own ideas. Don't let July go-by without giving these a try for dessert after a freshly cooked homemade meal!