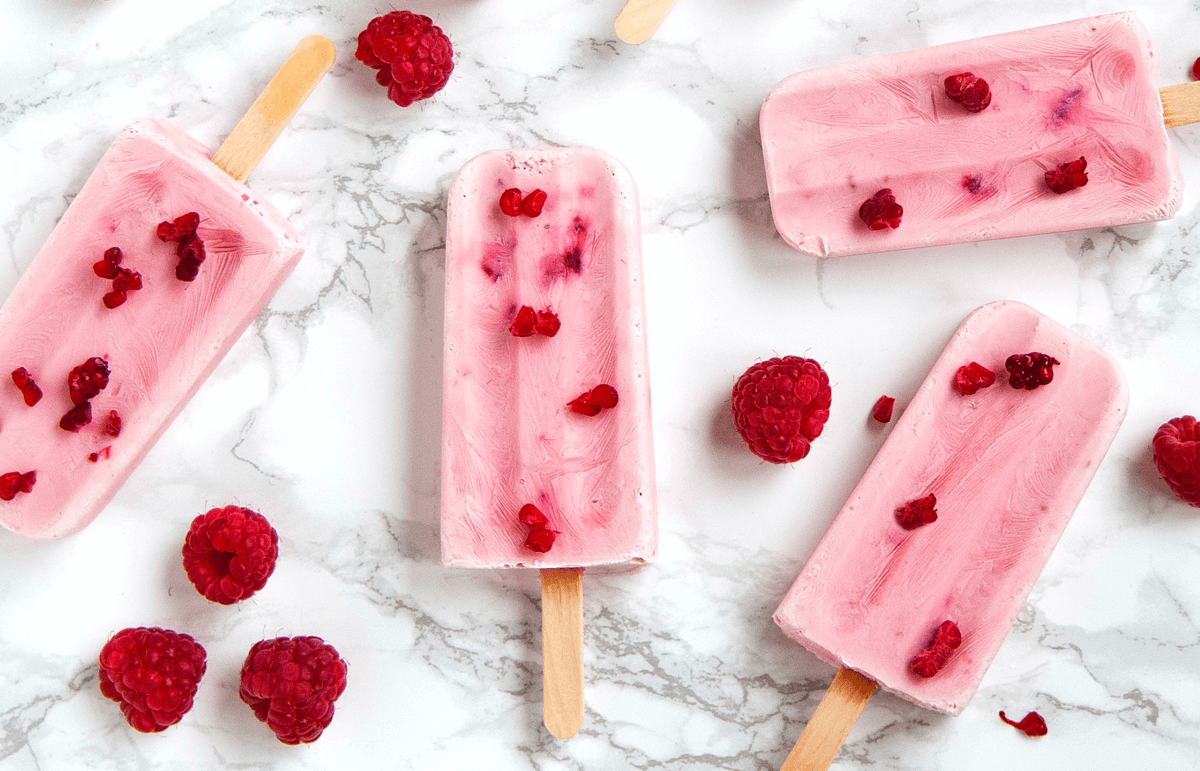 5 Creative Ice Cream Ideas to Help You Beat the Heat This Summer
Who doesn't like ice cream? There truly is no better way to enjoy the summer heat than with these totally customizable frozen treats. From dairy and vegan options to yummy toppings to DIY flavours, anyone can make a perfect frozen delicacy just the way they like it — no matter their preferences or dietary restrictions.

Getting Started

Before we dive in, let's get the most important ingredient sorted: ice cream! Nothing in the freezer? If you have an ice cream maker, use Goodfood 2% Partly Skimmed Milk or coconut milk to make a delectable homemade ice cream.
If you don't have an ice cream maker, don't fret! Homemade ice cream only requires a few ingredients, salt, freezer bags, and a vigorous shake (check out a recipe here)! If you have some frozen bananas at hand, you can also blend them up for a surprisingly creamy one-ingredient treat that's just like the real thing.
Ice cream ready to go? Here are 5 delicious ice cream ideas to help you cool down this summer!

1) Make Ice Cream Sandwiches

Chewy cookies and creamy ice cream really are the perfect combo. Easy to eat and less messy than a dripping cone, this make-ahead snack can be wrapped and stacked in the freezer, letting you enjoy homemade frozen treats all summer long.
With Goodfood's delicious ready-to-bake cookies, you'll be able to enjoy delightful ice cream sandwiches the entire family will adore in no time at all. Here's how:
Choose your favourite cookie flavours on your selection page.
Soft-bake the cookies ahead of time and place them in the freezer for an hour.
Let the ice cream soften in the fridge for about 20 minutes before you assemble.
Pair the cookies into sets with the ice cream flavours of your choice.
Scoop half a cup of ice cream on one cookie and top with the other, forming a sandwich.
Press down lightly on the cookie to allow the ice cream to fill to the edges of the cookies.
Place your sandwiches in the freezer for 15 minutes to guarantee Insta-ready treats.
Wrap your ice cream sandwiches individually in wax paper to store in the freezer for future enjoyment!
Check out even more ice cream sandwich ideas and discover our favourite cookie-ice cream combinations!
Find it on your selection page:

2) Sundays are for Sundaes

Remember those lazy summer afternoons as a kid, loading up a slightly melted sundae with all your favourite sauces and toppings? Those were the days! A true classic, the ice cream sundae can be simple or elaborate which makes it the perfect treat for kids to assemble and decorate themselves.
You can put just about anything on a sundae: chocolate sauce, jams and coulis, fruit, sprinkles, candy, marshmallows, nuts, whipped cream, cookies, chips, even candied bacon… Let your taste buds do the talking. Oh, and don't forget the cherry on top!
For the perfect sundae, keep your ice cream in the freezer until you're ready to serve to avoid any unwanted meltiness. Prep your toppings and heat up your chocolate or other sauces. When you're ready, scoop your ice cream in your dish, garnish as desired, and enjoy.
Find it on your selection page:

3) Marvelous Milkshakes

Like sundaes, milkshakes are ultra-customizable. Make your own by prepping any ingredients you'd like to add (think chocolate bars, nut butter, fruit, or even cookies!), keeping some aside for garnish. In a blender, blend together your chosen ice cream and milk or milk alternative until smooth. Stir in your add-ins, pour into a glass, garnish with the remaining toppings, and enjoy!

4) Fabulous Floats

Like poodle skirts, leather jackets, and roller skates, ice cream floats give us big time vintage vibes. Recreate the flavours of the feel-good fifties with a modern twist: kombucha!
Kombucha is a bubbly, fermented tea that's good for your gut, tastes great, and makes a fun alternative to pop when whipping up ice cream floats. Simply add a scoop of ice cream in a tall cup, slowly pour in your favourite flavour of kombucha into the cup until full, add your reusable straw, and enjoy. They're also great with frozen yogurt or sorbet!
Find it on your selection page:

5) Anything is Popsicle with Smoothies

Store-bought popsicles can be a little boring… Time to turn this popular summer treat into something special! Add a few extra smoothies to your basket this week and transform them into the perfect on-the-go snack for hot days.
To make this kid (and adult) -friendly snack, make your smoothie as per the instructions, blending until smooth. Pour the mixture into popsicle molds and place them in the freezer for at least 6 hours. To serve, run the popsicle molds under warm water so they pop out easily.
Don't have a popsicle mold? Use a loaf pan or reuse containers instead! Add fresh fruit to make it extra delicious (creamsicles, anyone?).
If you have any leftover smoothie mixture after filling your molds, freeze in ice cube trays to use in summer drinks and cocktails. So refreshing!
Find it on your selection page:

 
So, what will it be for you? Ice cream sandwiches, sundaes, floats, milkshakes, popsicles, or all of the above? We're going for all of the above! Show us your refreshing homemade treats on social by tagging us @goodfoodca. Bring on the summer sunshine!

 
Image Credits
Feature Image: via Unsplash
Image 1, 3, 5, 6, 8: via Unsplash
Image 2, 4, 7, 9: via Goodfood