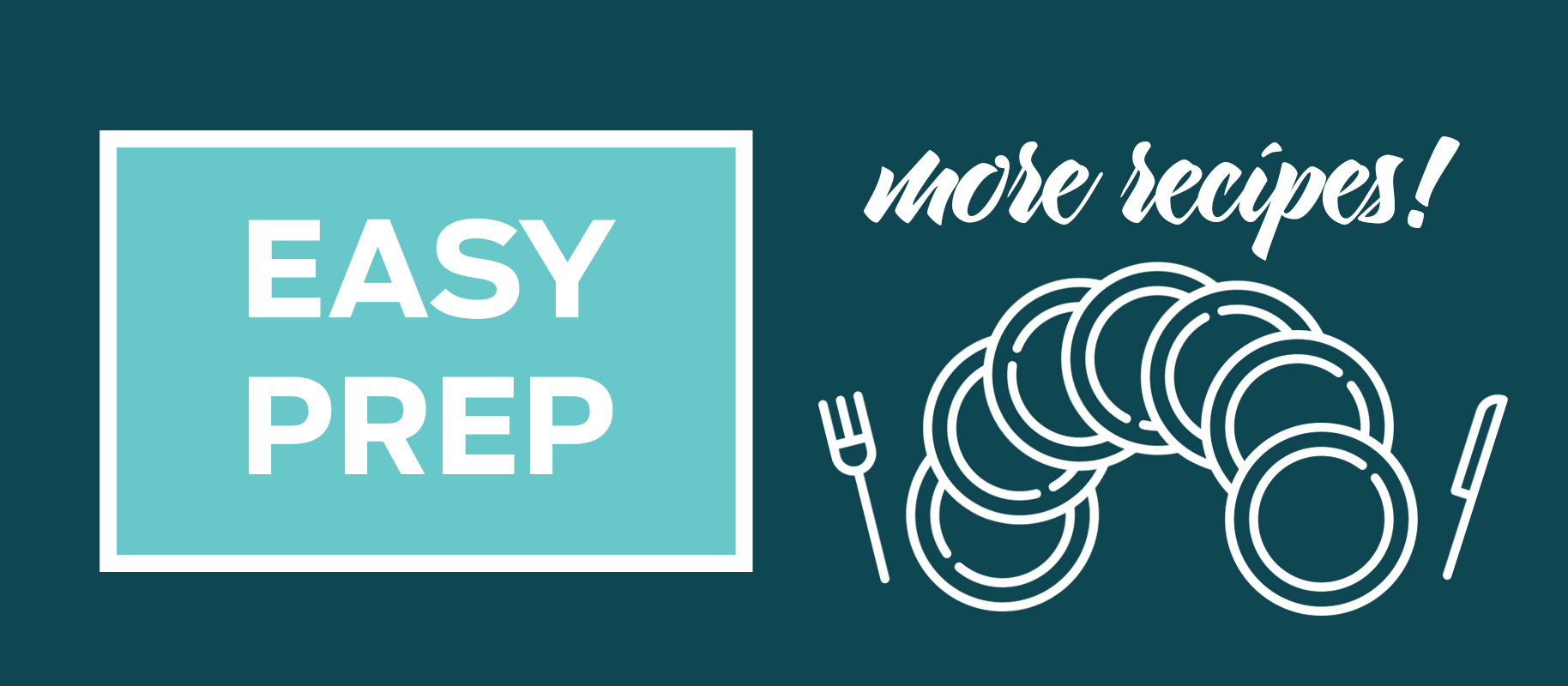 7 WONDERS OF THE MENU
As a customer-centric company, we strive everyday to give you, our members, what you're asking for. One stand-out addition to our menu in 2018 was our Easy Prep plan. You asked for quicker prep time, we gave you recipes with pre-chopped ingredients to get dinner on your table in approximately 20 minutes.
Thanks to all of your positive feedback about our Easy Prep plan, we made it a priority to increase our offerings each week to give you more delicious recipes from which to choose. When we first launched Easy Prep, there were 3 recipe options per week, followed by a 4th shortly after. With tons of member motivation behind us and an amazing team at Goodfood HQ, going into 2019 we were able to increase Easy Prep options from not 5… not 6… BUT 7 new recipes every week!
For those of you who are new to the Goodfood family or have simply not yet explored our menu outside of the Classic plan, let us give you a little insight as to what you can expect from our Easy Prep plan. In a nutshell, it saves you even more time than our Classic plan. Your meal planning is done, your grocery shopping is done, and now your prep work is done too, leaving you with a little bit of cooking and a lot of dinnertime enjoyment. From pre-chopped sweet potatoes, pre-trimmed green beans, pre-minced garlic and onions, to pre-cooked quinoa, just to name a few, we have worked tirelessly with our suppliers to provide you with countless prepared ingredients, without compromising on freshness!
If you're a Classic plan fanatic, but your interest has now been piqued to see what all the Easy Prep hype is about, we've made it effortless for you to get a Goodfood Easy Prep experience! Each week, 1 Easy Prep recipe is offered on our Classic menu for a small surplus of $1.99 per serving. That means you can try an Easy Prep recipe along with your favourites from the Classic plan, which, in our opinion, is truly the best way to feel the time-saving difference. Bon appétit!
---
Check out our upcoming Easy Prep recipes on the menu here, including Coconut Chicken with Spinach and Hawaiian Shrimp Poke Bowls!