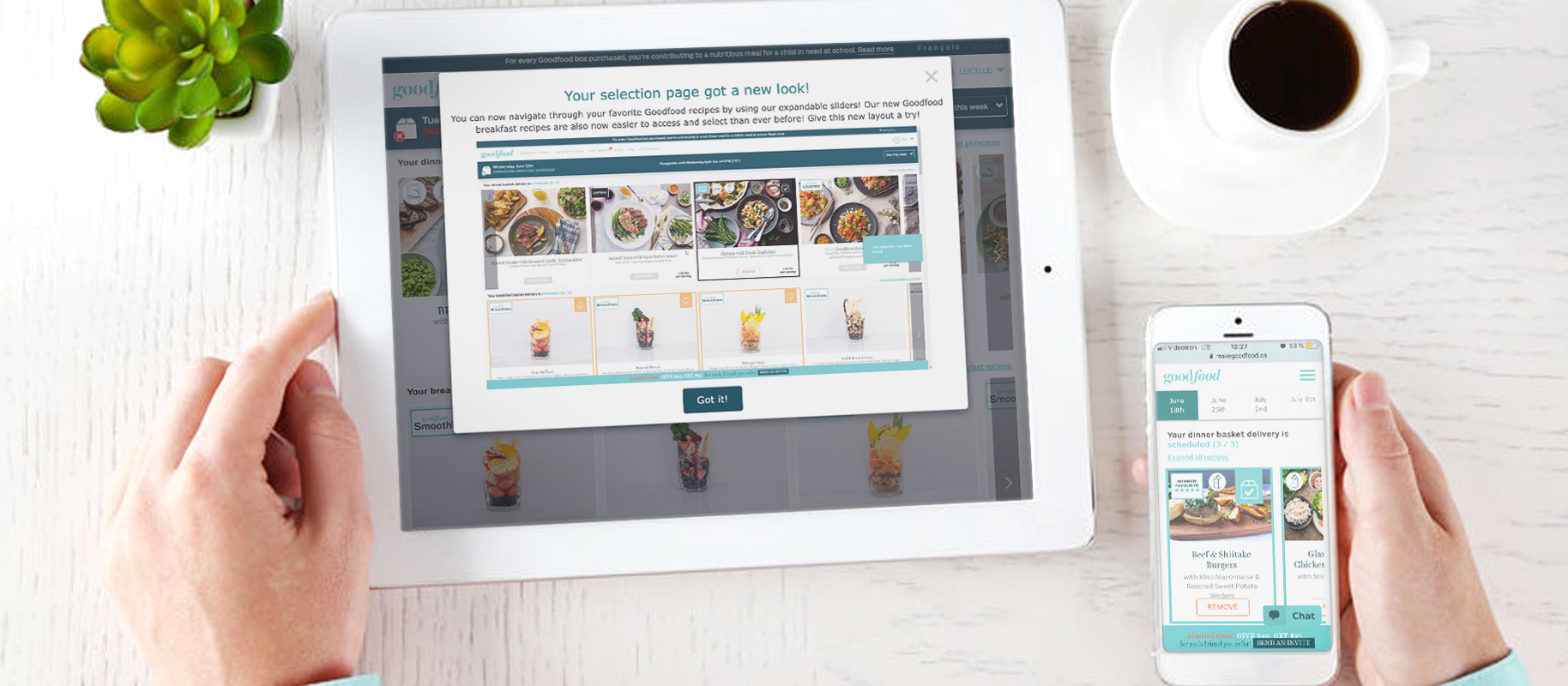 A NEW LOOK for Your Selection Page
Whether you're brand new to Goodfood or a longtime member, your selection page is where the magic happens. Week after week, it's your own personal space where you get to choose new and exciting recipes to try! (handy tip: bookmark it in your browser to get at those mouthwatering recipes in a snap).
As we work towards offering more and more tasty options to cover the different meals of your day, we've made some upgrades to your selection page to make it even easier to select your dinners — as well as breakfasts.
Here's what's new in a nutshell:
– Expandable sliders give you the flexibility to scroll through all of your plan's recipes on one row, or if you prefer, in an expanded view that allows you to more easily see what you've selected (useful for those of us who tend to deliberate!) Simply click 'Expand all recipes' on the top right of your ordering week to give it a whirl.
– Breakfast options are now on their own row to better show off our superfood smoothies. Similarly to dinner, these can be expanded to view the full panoply of flavours that will supercharge your mornings! Should you wish to go back to a single row view, click 'Shrink all recipes'.
Just as before, scrolling down on your selection page gives you access to 4 weeks in advance of recipes. The top banner (now in dark blue) reminds you of which week you're selecting for, as well as your delivery status and cutoff day & time to skip for a given week.
Check out this quick video that demonstrates the new functionality: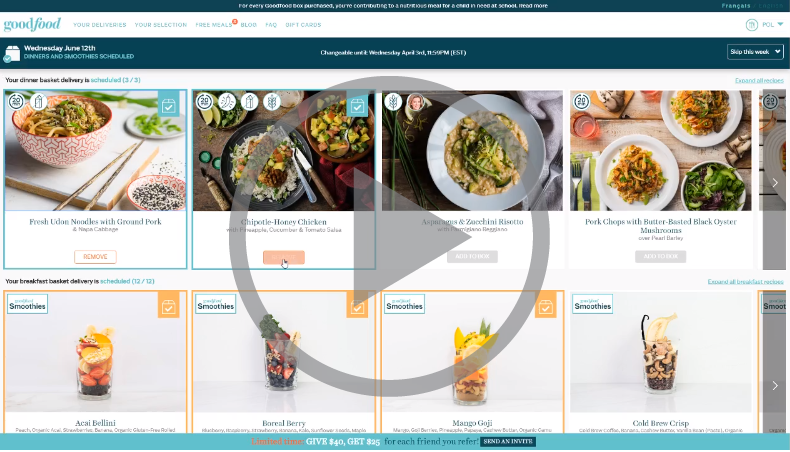 If you have any questions, feedback, suggestions or simply need help getting the most out of your selection page, please don't be shy to reach out to us at chef@makegoodfood.ca, we'll be more than happy to help.
---
Without further ado, let's get to those recipes!