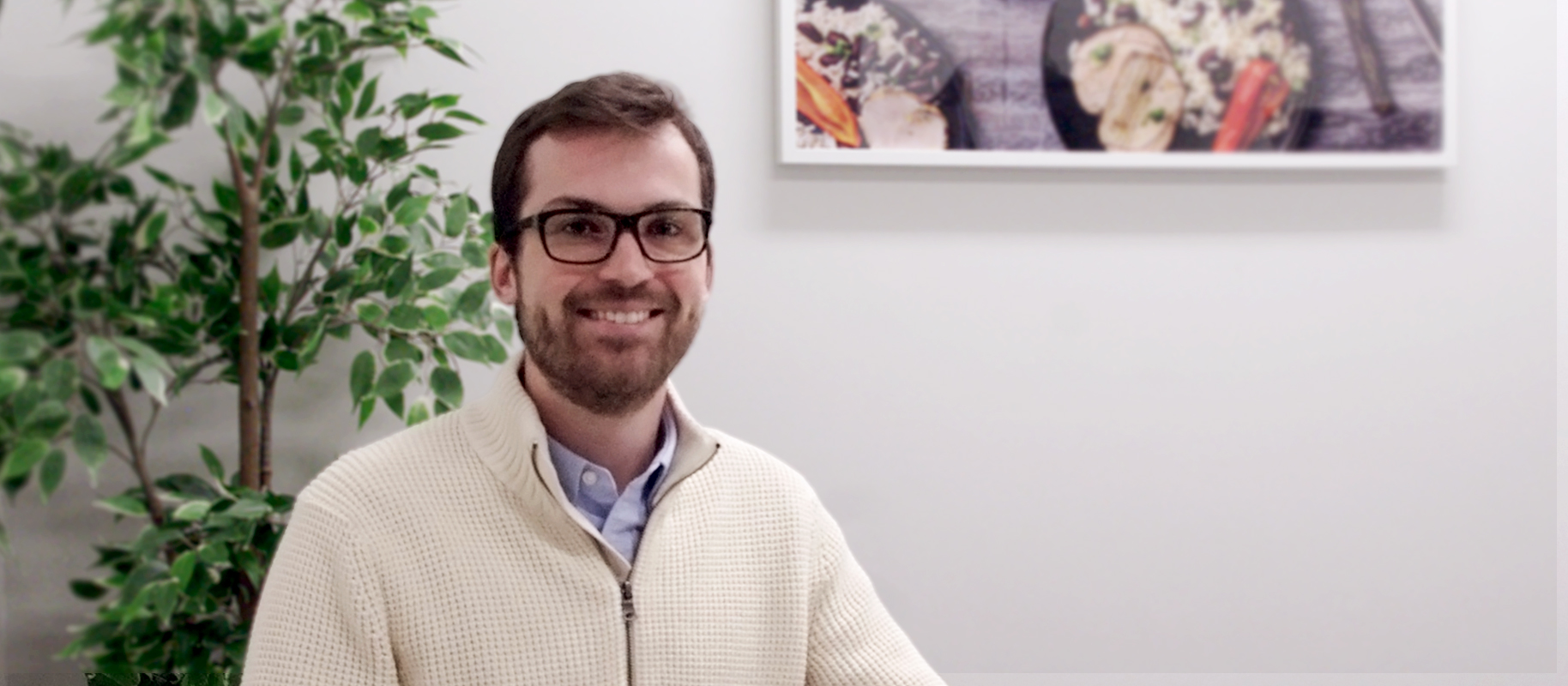 Always Getting Better with Xavier Brochu
As one of Goodfood's core values, continuous improvement is at the heart of everything we do. While every employee makes it an important part of their day-to-day, Continuous Improvement Manager, Xavier Brochu, exemplifies it with particular zeal.
Xavier's degree in Industrial Engineering is the foundation on which his expertise is built. He credits its structured approach to problem solving as the most important skill that has helped him succeed in his role at Goodfood:
"Industrial engineering leans heavily on operations management, process improvement and statistics with a little bit of every other engineering discipline. It allows me to be a jack-of-all-trades. Even if I can't perform a task, I know where to get the information or which professional to consult and I can have a discussion in their language and make informed decisions. I can say with confidence that over the last 2 years at Goodfood, I've used at least a little something of 80% of the classes I've taken in University."
So, what is continuous improvement exactly?
"I think that if you ask one hundred continuous improvement professionals that question, you are going to get one hundred different answers. In a nutshell, Continuous Improvement (CI) is about improving everyday, always looking at what we are doing and if something isn't working as it should, then we improve it instead of working around it."
Xavier highlights the concepts he considers most important; experimentation and working collaboratively with a focus on real-world application:
"When it comes to experimentation, the best way to solve a problem is to take the time to understand its root cause and try a solution. After observing the results, we either keep the solution or try something different. CI is something that has to happen on the shop floor. It is not something you do at your desk in front of a computer. The person that knows the most about their work and the issues they are facing are those living it everyday. They need to be involved as much as possible because at the end of the day, they're the ones who will have to live with the changes that you will be making with them."
Xavier provides an idea of what all this looks like in action:
"Last year, we realized that we were about to run out of space on our production floor. Because of how we were operating at the time, we had a peak during the week where a large portion of our space dedicated to making recipe bags was occupied by work-in-process inventory. With the major increases in volume we were expecting, major changes were needed and our ability to fulfill our orders was on the line.
We rolled up our sleeves and got to work. After six weeks of relentless experimentation at a progressively larger scale and using core concepts straight out of the lean manufacturing playbook, we had a new working new process ready to be rolled out. This was an even bigger undertaking considering that we were changing the way hundreds of employees were working on three shifts, seven days a week. The whole operations teams worked around the clock and we made it happen in two weeks. Not only were we able to optimize our space, but the new process was also more efficient and we did it on a shoestring budget!"
Xavier acknowledges the seamless adoption and implementation as a product of the shared sense of values at Goodfood:
"I feel we have a very unique culture at Goodfood where there is a strong sense of purpose. Everyone shares the mission of the company. Everyone gets onboard really quickly when we need to change direction, pivot and do something differently, be it launching a new product or changing a process. It allows us to stay flexible and keep adapting to whatever business needs come our way. That kind of culture gives us a big edge because it allows us to improve quickly by testing a lot of ideas at a really fast pace making a direct impact on the company's results and the happiness of our members."
As Goodfood continues to grow dramatically both in scale and in scope, opportunities for continuous improvement are never in short supply—and Xavier wouldn't have it any other way.
—-
Are you in the greater Montreal area and interested in working with Xavier in Continuous Improvement? We're hiring!