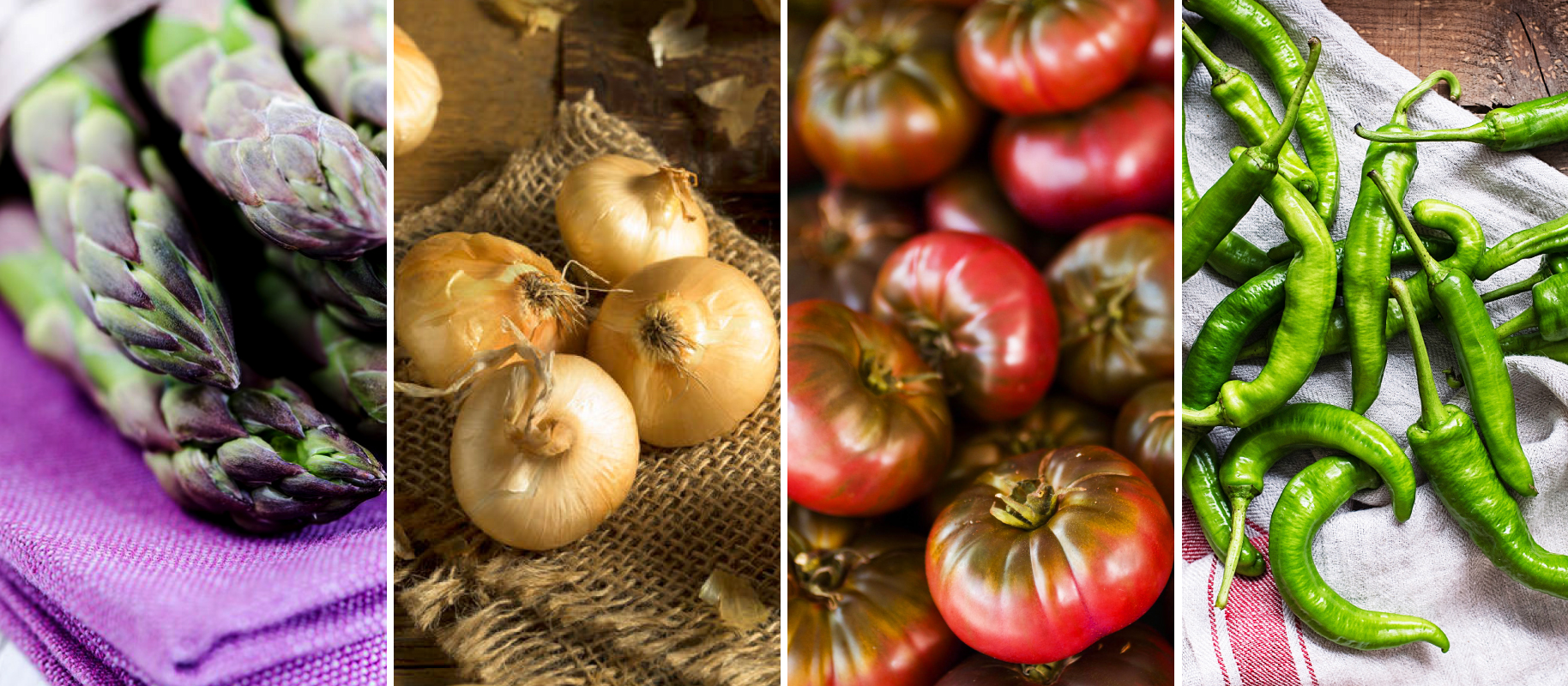 APRIL 2019: SPOTLIGHT INGREDIENTS
Want more new flavours to try? Of course you do! Get a taste of April's spotlight ingredients:
PURPLE ASPARAGUS
Less known than its green and white cousins, purple asparagus is actually —hold tight— exactly the same vegetable, but harvested at a different stage of growth! Picked at just the right moment when its stem changes colour, it has a sweeter taste than green asparagus and is a real rarity in farmers' markets. Not to worry, we're here to brighten up your plate with this beauty!
CIPPOLINI
Ideal for roasting or caramelizing, these tiny onions pack a big punch. Literally meaning "little onion" in Italian, the Cippolini (pronounced chip-oh-lee-ni) tastes sweeter than a regular onion. Whether they're cooked in a little bit of butter or roasted in the oven, these little gems seriously soften and practically melt in your mouth. Yum!
PURPLE CHEROKEE TOMATOES
Perfect in a sandwich or salad, its sweet and rich taste will add a touch of magic to your recipes! Flat in shape, this heirloom tomato is famous for being one of the most tasty of its lineage. Indeed, it has a dense juicy texture, very fragrant and is distinguished by its purple skin. When you taste it, you will have no doubt that tomato is a fruit!
SHISHITO PEPPERS
This Japanese heirloom pepper just keeps increasing in popularity! Raw, shishito peppers are famous for their crisp fruity flavour. Cooked, they release a nice touch of heat and smokiness. No wonder cooking aficionados crave these small and slender peppers! Usually harvested while green, the shishito will slowly turn to red upon ripening so, keep calm and cook on…
---