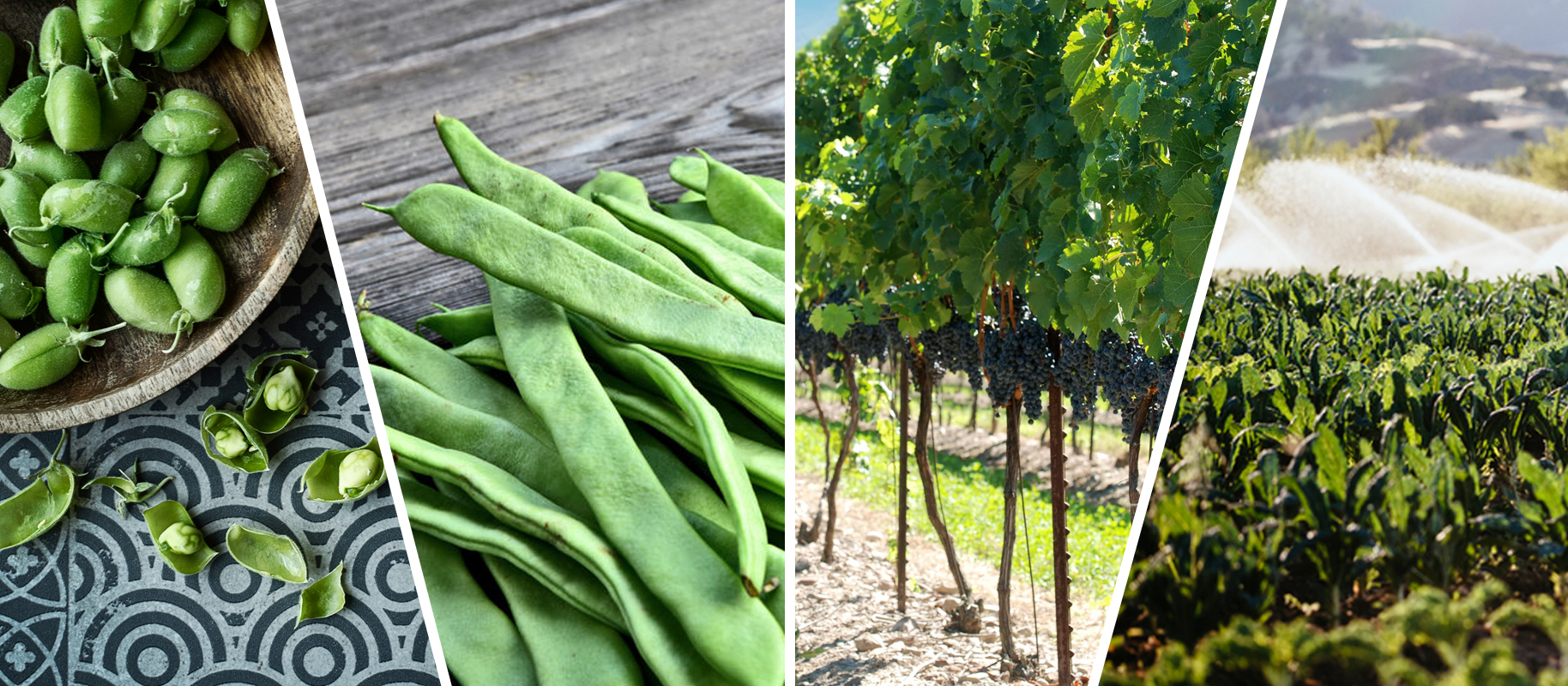 AUGUST 2019: SPOTLIGHTS INGREDIENTS
FRESH CHICKPEAS
You may be used to chickpeas coming in a can, but remember: they were put there by someone. Before these legumes (also called garbanzo beans) fully ripen to golden maturity, they can be picked while still green in late spring and summer and used much like peas or fava beans. They come in their pods and pop right out of their shells so you can serve 'em up however you like: boiled, charred in their pods or, like we do, in a savoury charred succotash.
FLAT BEANS
This farmer's market favourite is an Italian flat bean belonging to the same family as string beans. Like snow peas, they're best served still in the pod, so you can munch on them to your heart's content. They're so fresh and crunchy that we won't blame you if you want to nibble on them raw!
BLUE CONCORD GRAPES
The long and illustrious pedigree of the blue Concord grape can in large part be attributed to one thing and one thing only: the peanut butter and jelly sandwich. The flavour of this American varietal, which is tarter and muskier than other grapes, makes it perfect for all types of jams and jellies—hence why it finds its way onto our menu in the form of a rich, thick pan-simmered compote.
LACINATO KALE
Dark as midnight, leafy and bittersweet, lacinato kale is also known as cavolo nero or dinosaur kale (because of its imposing size and the near-reptilian-texture of its leaves). Slightly sweeter than other varieties of kale while still being chock-full of nutrients, it hails from the food mecca of Tuscany, where it works its way into almost every part of the region's cuisine.
---