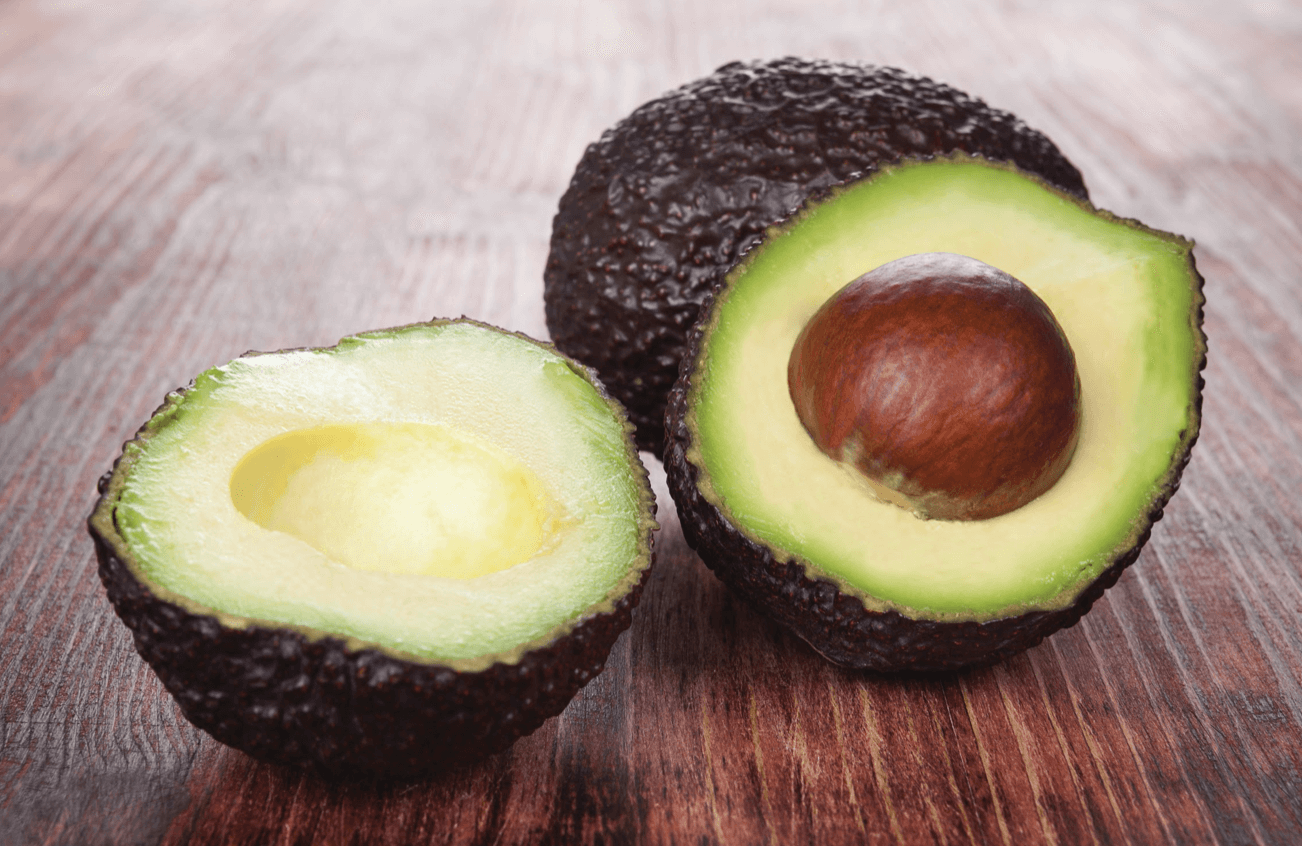 Avocados From Mexico
Avocado toast, guacamole, chocolate mousse — the possibilities are endless. The irresistibly rich and creamy avocado is one of the most versatile ingredients out there and it's the perfect way to brighten up just about any sweet or savoury dish.
Technically a large berry with one big seed, this wildly popular fruit is also wildly good for you. Packed with a ton of vitamins and minerals like vitamin K, C, E, multiple Bs, folate, and potassium, this always-in-season superfood is also high in antioxidants, heart-healthy fatty acids, and fiber, which helps keep you fuller, longer.
Wondering how to tell if an avocado is ripe or not? Give it a squeeze and if there's a little give, it's ready! You can slice firmer avocados into salads, sandwiches, and sushi or mash up the softer ones into fresh guacamole, creamy smoothies, or decadent desserts. If you can't eat your avocado in time, pop it in the freezer to use later (
the rumours are true!
).
Recipes with Avocado

We partnered with Avocados From Mexico to bring you only the best, perfectly ripe avocados in your baskets over the next few weeks. You won't want to miss the delicious, satisfying recipes we have in store! Here's what's on the menu this week and a sneak peek at what's coming next week to get those taste buds tingling.
Avocados From Mexico is giving away 1,000 free Goodfood boxes and you have a chance to get one to send to a friend, a family member, or anyone you want! Order a recipe made with Avocados From Mexico and check inside your box to find out if you will bring sunshine to your friend's plate!


Fancy a fiesta fit for the whole family? Dig into Tacos al Pastor with Ground Pork, Avocado, Pineapple-Cilantro Slaw and Cotija Cheese packed with fresh, perfectly ripe Avocados From Mexico! A staple of Mexican street food, our take on these tasty tacos features rich, creamy avocados, ground pork sautéed in traditional "al pastor" spice mix, and a perfectly tangy pineapple-cabbage slaw. You won't want to miss it! Be sure to add it to your basket this week!
Featuring:
Ground Pork
Chopped Pineapple
Avocado From Mexico

Next week, it's all about Cobb salad! Traditionally made with salad greens, tomatoes, chicken, bacon, hard-boiled eggs, avocados, cheese and red wine vinaigrette, we added a fun twist on this famous dish. Our mouth-watering Cobb salad features crunchy coconut 'bacon', fluffy quinoa, salty halloumi cheese, and perfectly ripe, bright green Avocados From Mexico – all topped with snappy Sweet Cider vinaigrette. That's one hearty salad!
Featuring:
Halloumi
Red & White Quinoa
Avocados From Mexico
 
Suddenly craving avocados? Over the next few weeks, look at our menu and keep an eye out for a variety of delicious recipes starring your new favorite ingredient. Taste the difference with Avocados From Mexico!
 
P.S. Don't forget to tag @goodfoodca and @avosmexico_canada in your photos of avocados and other unique Goodfood ingredients on social media!
 
Image Credits
Feature Image: via Avocados From Mexico
Image 1-2: via Goodfood