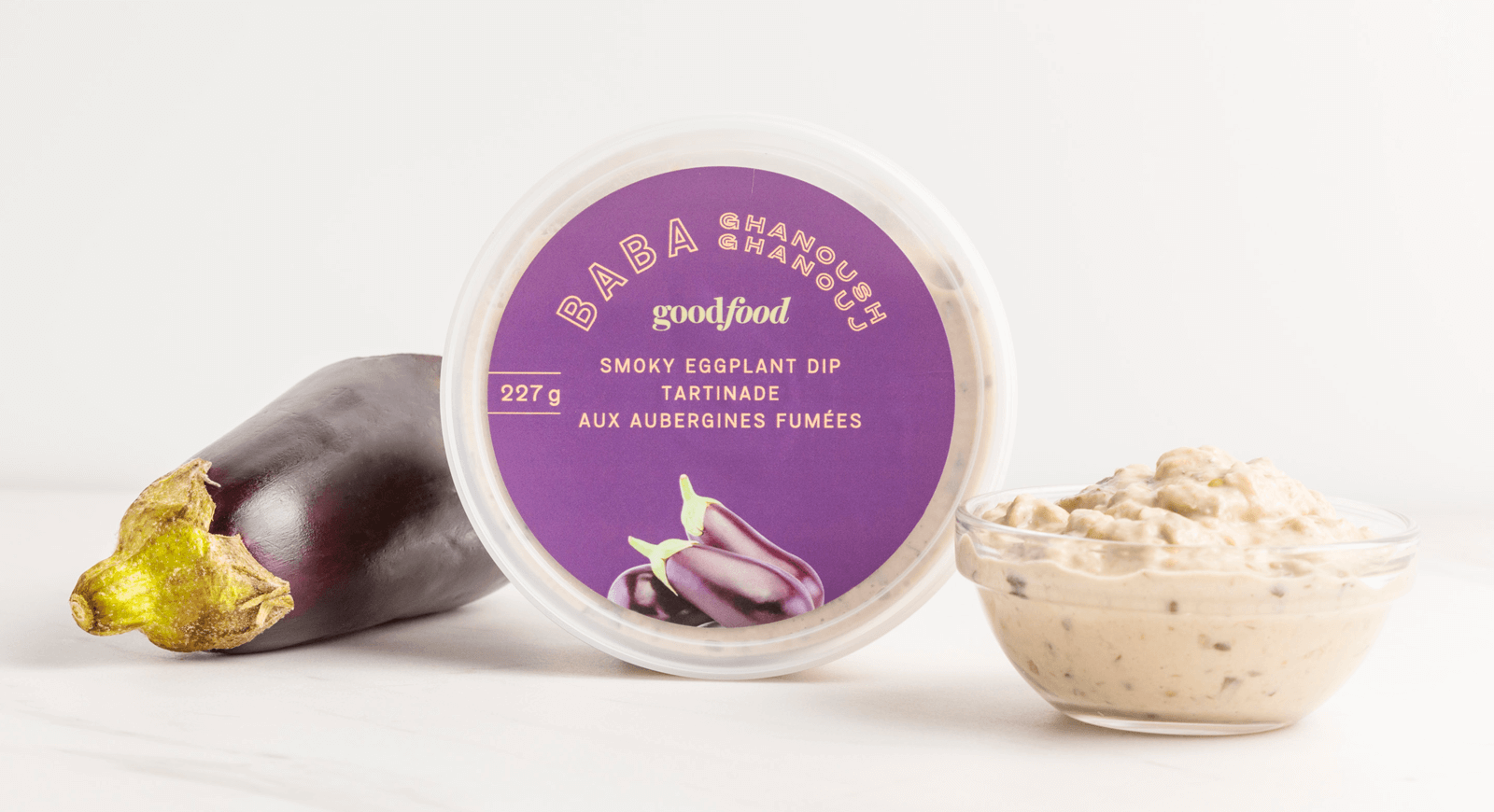 Baba Ghanoush
A staple of traditional Mediterranean mezze platters (a series of small plates designed for sharing), baba ghanoush is a smooth, savoury, naturally vegan dip that's high in antioxidants and a good source of vitamins and minerals.
Did you know? In Arabic, the phrase baba gannuj roughly translates to "spoiled (or pampered) daddy" — possibly referring to a sultan of yesteryear indulging in fine foods!
 
What makes this great-tasting dip so good for you? Nutrient-rich eggplants, of course! Not an eggplant fan? You've never had eggplant like this. Our game-changing baba ghanoush starts with farm-fresh eggplant roasted over an open flame until charred. When cooled, the wrinkled skin is peeled off and the smoky pulp is mashed and blended with creamy tahini (sesame paste), mild sunflower oil, fragrant garlic, tangy lemon, and crunchy sea salt to form a decadent, ultra-creamy dip.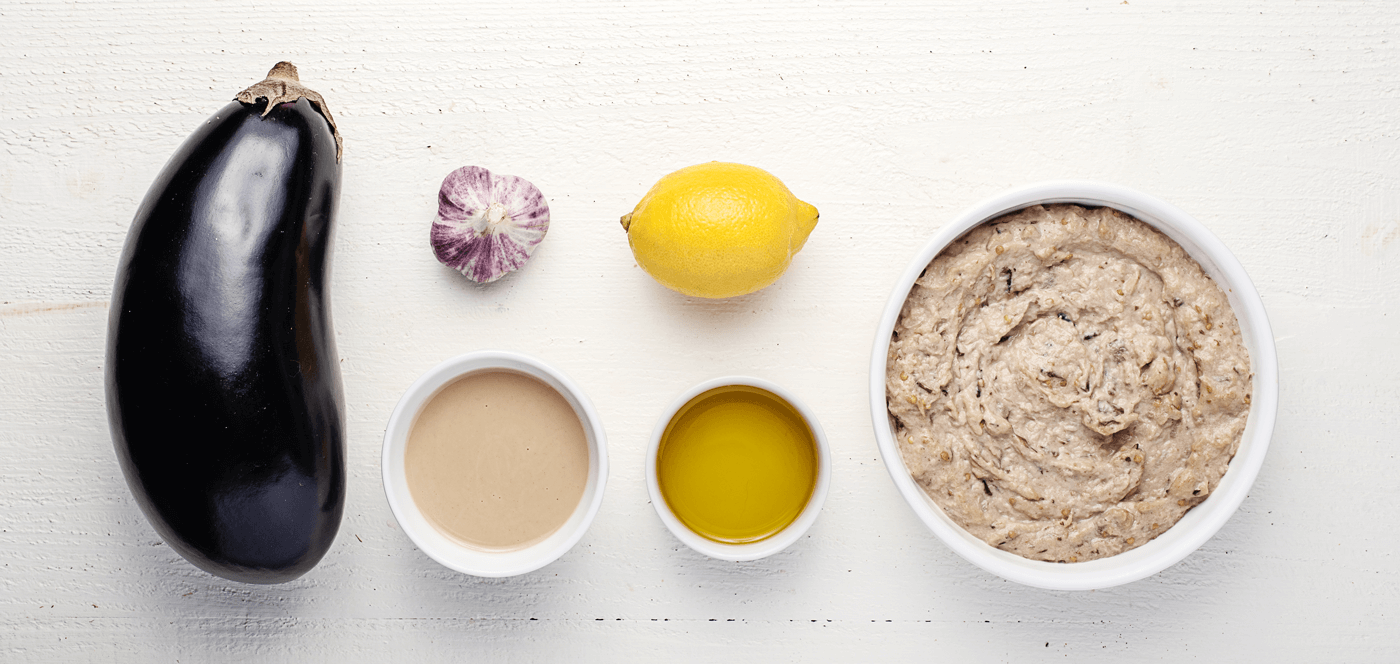 Chef's Tip: There's a bitter divide between those who love eggplant and those who prefer to keep it off their plates. If not properly prepared, eggplant can taste bitter and unpleasant, but with proper preparation, this delicious, nutritious fruit develops a rich, nutty flavour. The key to excellent eggplant lies in "sweating" the fruit before cooking. First, place the eggplant slices on a pan lined with paper towel. Then, generously sprinkle with salt and let sit. After 20 minutes, wipe off the liquid and salt with a paper towel. Your eggplant is now bitter-free and ready to cook!
Recipes with Baba Ghanoush

Comparable in texture to hummus, baba ghanoush can be used in similar ways: as a dip with fresh bread or pita, as a sauce for couscous and pasta, or as a spread on sandwiches and burgers.
This week, we're featuring baba ghanoush as the main attraction in a generous mezze platter featuring baba ghanoush-marinated chicken, veggie-packed tabbouleh, and warm pita wedges on a bed of none other than creamy, smoky, luscious baba ghanoush!


Featuring:
Chicken thighs
Cucumber
Baba ghanoush
 
Give eggplant a chance in this week's fully-loaded chicken mezze platter featuring baba ghanoush!
 
P.S. Don't forget to tag @goodfoodca in your photos of baba ghanoush and other unique Goodfood ingredients on social media!
 
Image Credits
Feature Image, Image 1-3: via Goodfood