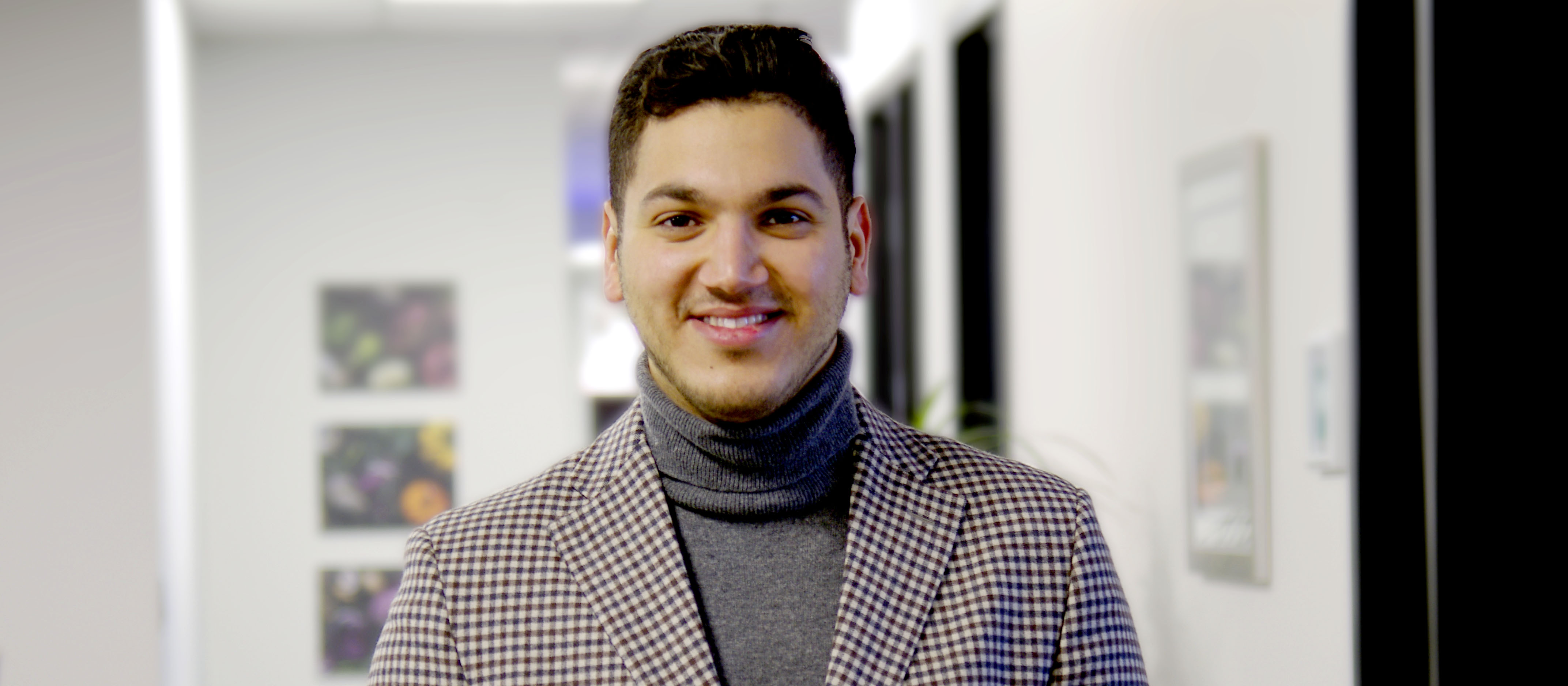 Western Canada's All-star Player, Mo Awada
Just over a year ago, an adventure started out west that would become one of Goodfood's most captivating and extraordinary sagas.
The protagonist? Our very own Vice President and Head of Western Canada, Mo Awada.

After graduating from McGill University with Honours in Investment Management, Mo met two people that, although he didn't know it yet, would change his life in unimaginable ways.

"I worked with Jonathan Ferrari and Neil Cuggy, in investment banking at RBC Capital Markets. They then went on to build a food ecommerce startup and I pursued the more traditional private equity route. A few years later, I received a call from them asking me to build Goodfood's Western Canadian division. I was ecstatic as I always knew that the day would come when we'd work together again. It just came sooner than I thought!"

Serving Eastern Canada exclusively at the time, Goodfood's momentum and success meant it was ripe for expansion to the rest of Canada and Mo was ready for the journey with equal parts enthrallment and eagerness.

"I got really excited about the opportunity, as it combined entrepreneurship, operational experience, business unit leadership and of course—food! It was also particularly appealing given that the mandate was to build and run Goodfood Western Canada as a 'startup within a startup', hence offering a much more entrepreneurial version of building an independent business unit."

The thought of leaving all that is familiar behind would be too much for most to stomach, but luckily for Goodfood, Mo has always been an adventurous soul! Born in Montreal, he moved with his parents to Kuwait and Lebanon before deciding to move back to Canada on his own at the age of 16, to pursue his career and education.

"While having visited and lived in different countries throughout my life, I had never been to Western Canada. With no friends or family at the time in the city, the excitement of the upcoming personal and professional growth journey that I was getting ready to embark on motivated me to move at uber speed."

After spending only a few weeks in the Montreal HQ, Mo was ready to leave on his journey to the West. That same month, he sold his Jeep, sublet his Montreal apartment and signed an 18 month lease on a house in Calgary over FaceTime without ever touring the space. He then moved to Calgary to set up shop, and incredibly, the following month he successfully launched the business – making his first 30 hires and shipping hundreds of Goodfood boxes on his first week.

Without a network in Western Canada, Mo unflinchingly started building a team from scratch, all while running the business across various divisions.

Mo had to wear many hats as he developed all facets of Goodfood's business operations. He met with farmers and suppliers, negotiating and placing orders to get the highest quality local produce and ingredients. On the production floor, Mo got hands-on, portioning and building recipes, training a new team in the process while building structure and processes for newly promoted leads. Finally in the logistics department, he worked with carriers to ensure delivery to happy Goodfoodies, on-time and on-budget.

With enthusiastic demand for Goodfood, Mo's secret to managing unbelievably rapid growth was channeling his leadership to rally talented and motivated people behind the cause, resulting in Western Canada growing from only himself, to over 200 customer-centric employees within the first year.

"Empowering any member on the team that shows drive and willingness to learn, regardless of experience or educational background is key. Small groups of committed, hungry people can overcome mountains of challenges and enabling such committed members can unlock unimaginable possibilities."
Despite all the success and growth of the Western Canadian division, Mo retains his obsession for quality and member experience. He loves rolling up his sleeves and diving into the trenches to resolve any issues.

"Just last week, Joel Finkbeiner (Director of Logistics) and myself learnt about a highway closure around Penticton, BC which was going to cause a one day delay in deliveries to 40 members in that region. So Joel and I built new boxes in the afternoon, drove to the airport, booked flights to Kelowna at the counter at the airport 33 minutes before the flight takeoff. Upon arrival in Kelowna, we rented two minivans, only to drive through the mountains in Penticton for several hours that same evening and make all deliveries on time."

As the saga continues, we're staying tuned for many more years of evolving our product and company to better meet customer needs!
_______
Check out what else is on the menu!