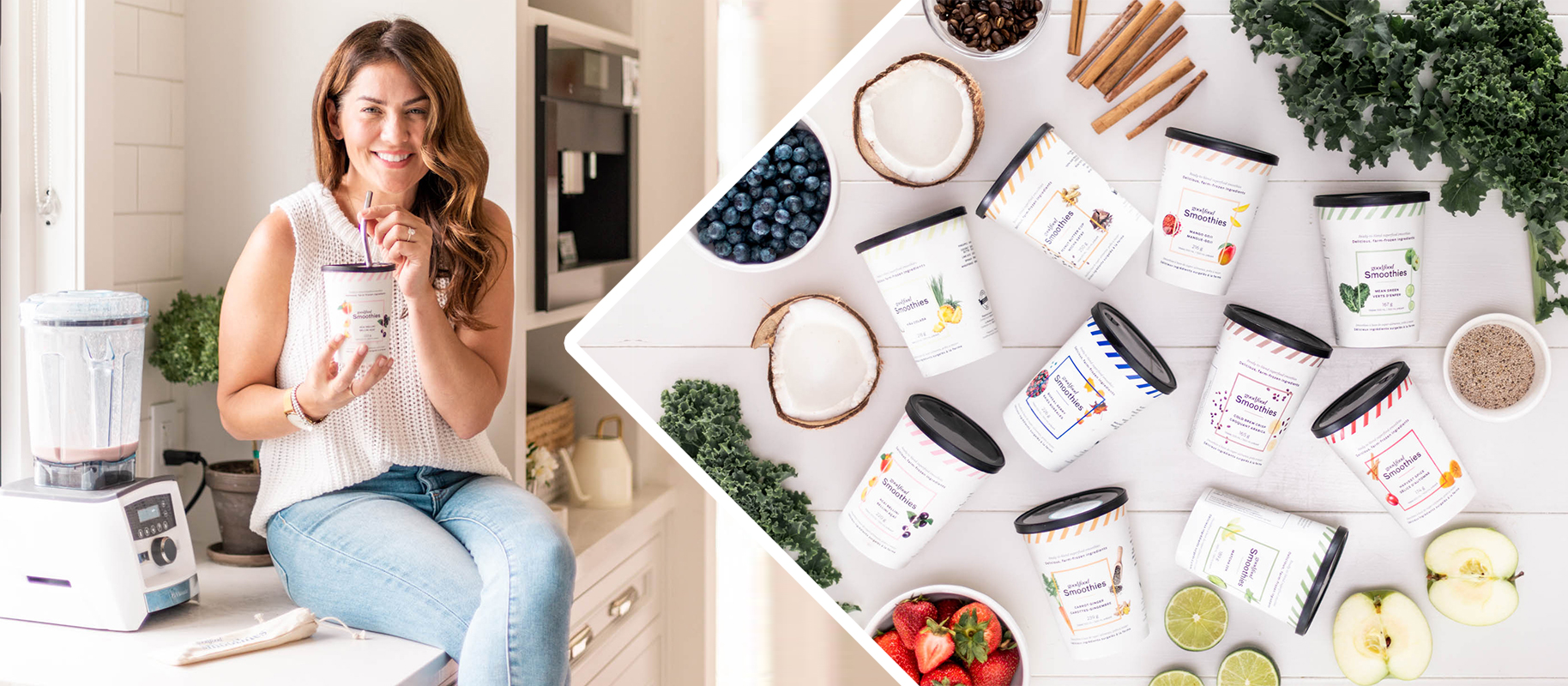 BETTER BREAKFASTS with Jillian Harris
We bet a lot of you can relate to the busy lifestyle of one of Canada's most well-known and admired personalities, Jillian Harris. Jillian wears many hats professionally, including Lifestyle Influencer, Storyteller and TV host, but above all, her most important job is being a mom to two adorable young kids (and two dogs!), while keeping her household under control amidst the day-to-day chaos.
To help her save time, and still feed her family nutritious meals, Jillian joined Goodfood. She said in her recent blog post: "We've been using Goodfood dinners in our home twice a week for about six months now and they are AMAZING! I love the fact that everything shows up fresh and ready to go and I don't have to worry about thinking of something to make for dinner or picking up groceries!" It is beyond gratifying to know we have a loyal member in Jillian and that we're making a positive impact in her home on a weekly basis, as well as in the homes of so many other families across Canada!
Although dinnertime became easier in the Harris household, with everything Jillian has on her plate, eating a proper breakfast every day still seemed impossible. "As a mom of two kiddos and two dogs along with my crazy work schedule, travel, and endless errands, I find it can be hard to stay nourished in our busy household. I especially struggle to eat a proper breakfast and I know I'm not alone on this one … right mamas?!"
At Goodfood HQ, we recognized the breakfast struggle that exists across the country and worked tirelessly to provide Canadians with a solution to this problem: A daily breakfast that can be taken on-the-go, is nutritious and filling, tastes delicious, and is ready in 30 seconds! If you haven't already, get acquainted with our ready-to-blend smoothies!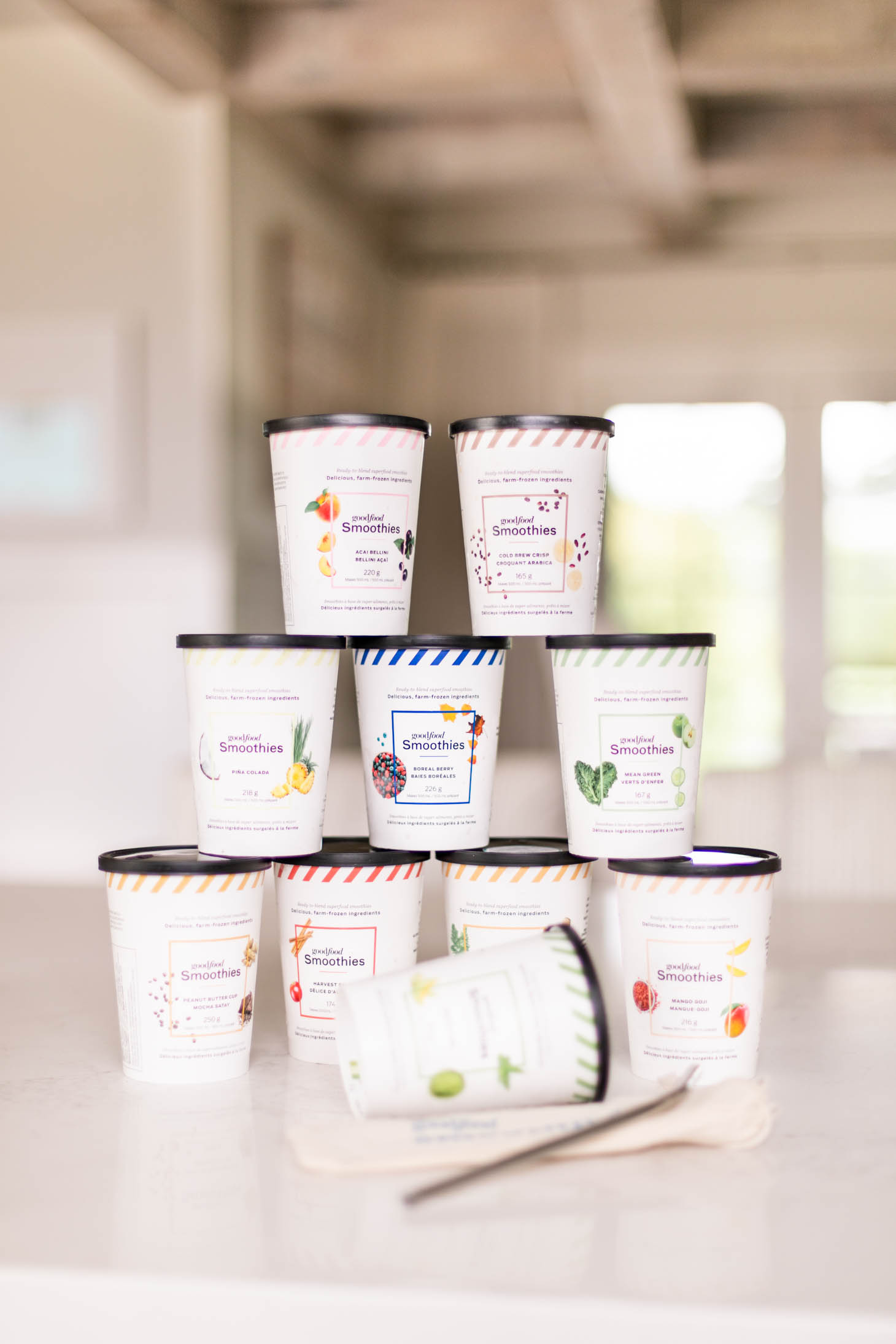 When Jillian heard about the launch of our Goodfood Smoothies, she didn't wait even a minute to order a box. Smoothies were something she loved and made at home regularly, but she was stuck in that rut of making the same tired recipes over and over again. Ever since her first order of Goodfood Smoothies, she's been hooked. She took it to Instagram and her blog to rave about how they've been helping her family stay nourished in their busy household. "I love the fact that I can quickly blend these up in the morning and not have to worry about whether or not I'm getting the nutrients my body needs."  Read the full article here!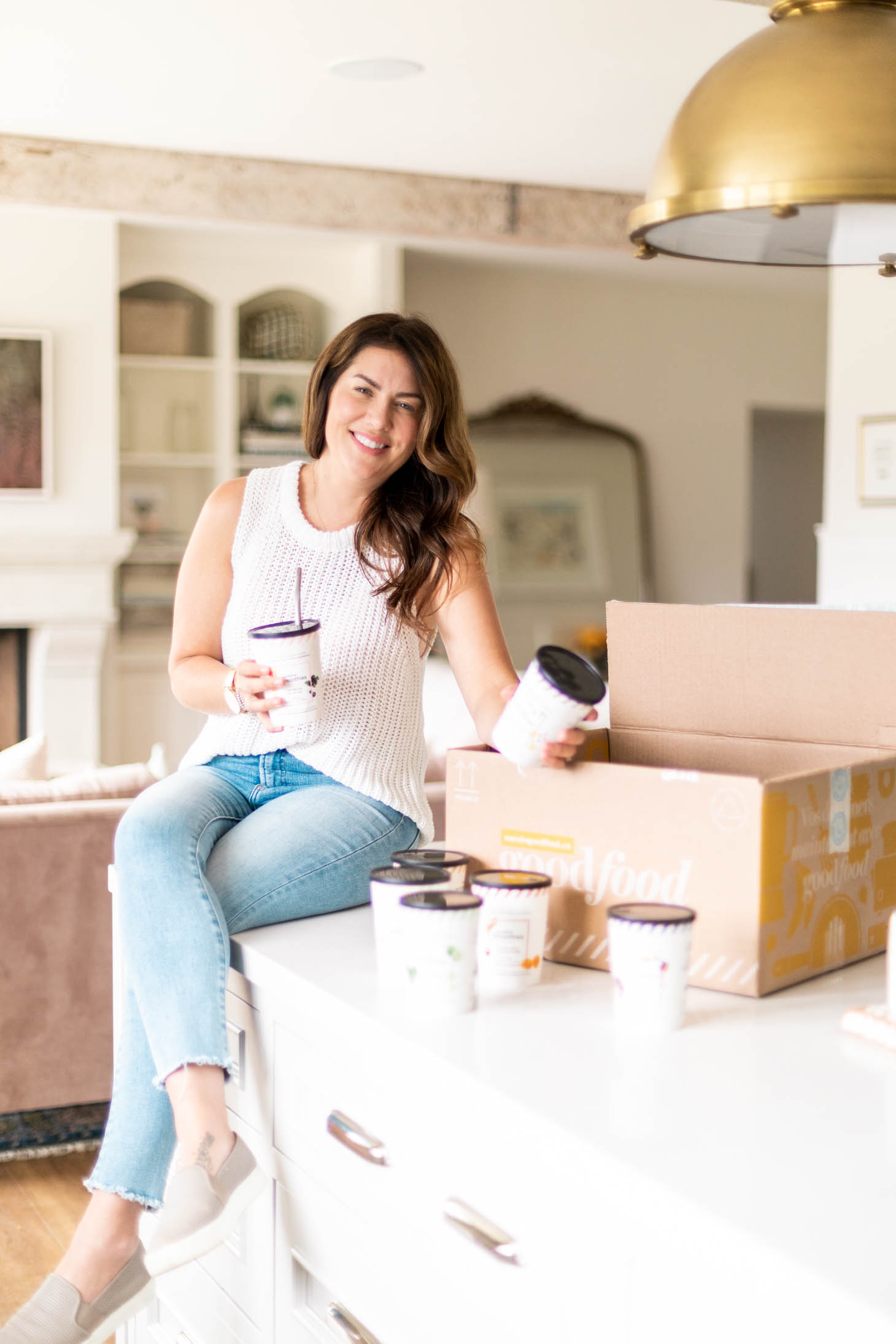 Haven't tried our Goodfood Smoothies yet? Check out our 16 flavours (and counting) and let us know which ones stand out to you! Need a little inspiration for putting together your smoothie basket? Some favourites in Jillian's home are the Cold Brew Crisp, Acai Bellini, and Mean Green!
---
Snap a shot of your favourite Goodfood Smoothies flavour and share it with us on Instagram or Facebook. Don't forget to tag us @goodfoodca!