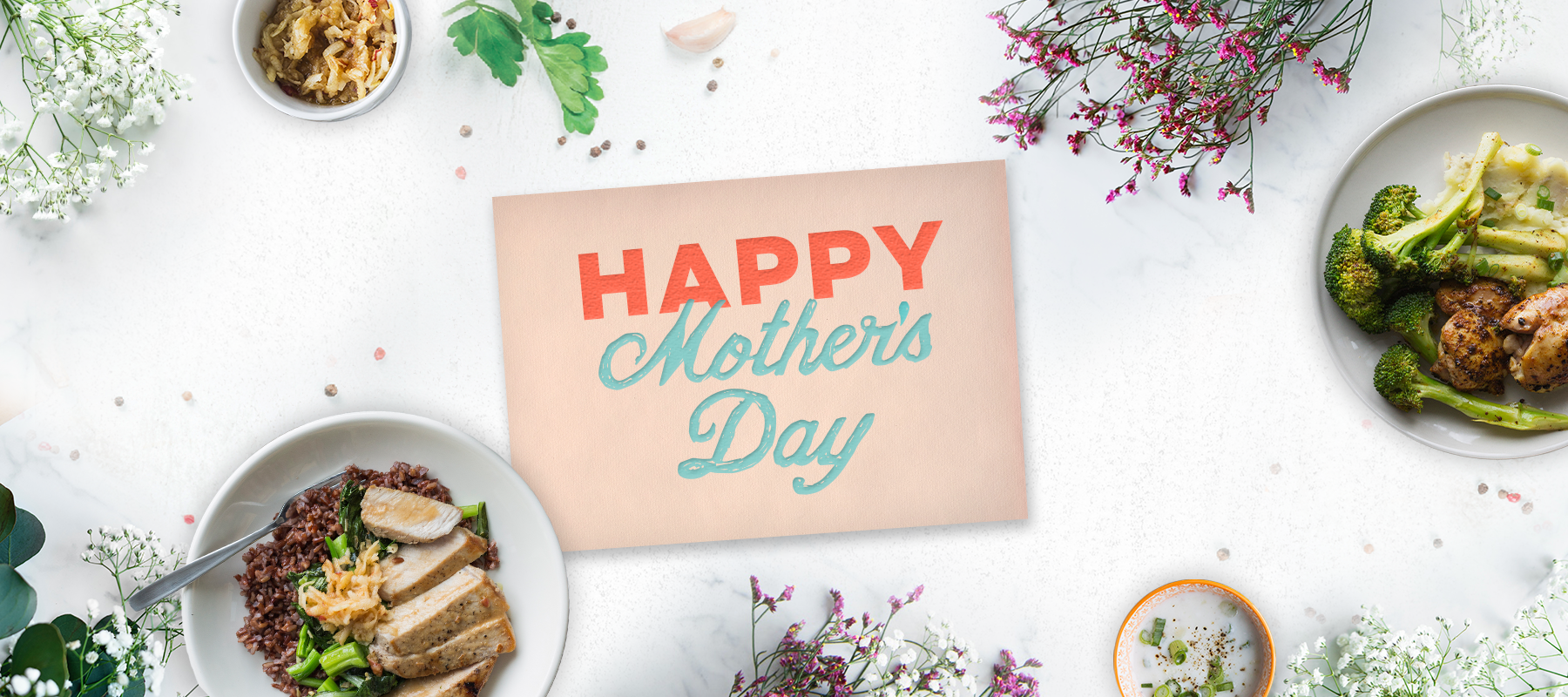 BON APPÉTIT TO ALL THE MOMS OUT THERE
In appreciation of Moms across the country, we're celebrating Mother's Day with some testimonials straight from the superstars themselves who've used Goodfood as an opportunity to get closer to their families and kids.
"A mother's work is never done" goes the old saying. Doing far more than a full-time job, mothers put their family's well-being before their own and often, the most beautiful gift that a mother can receive is to spend quality time with her children.
Mealtime is one of the best times for this! Taking the time to cook with your family and enjoying the fruits of your labour is rewarding and oh so satisfying!
If you haven't already, try to get the whole family involved in Goodfood meal preparation! Not only does it save time, but beautiful memories will be created that will last a lifetime!
"A beautiful experience. Cooking with my 17 year old son has become a ritual. We're discovering lots of new flavours. He is getting introduced to cooking, choosing the menu and preparing & tasting our meals. A moment that we share together (mother and son). "
– Marie France G.
"Goodfood has taken the work out of shopping and made my busy night with the boys easier! My meals are ready in 30 minutes and the kids enjoy getting involved.  My 13 year old son loves to cook and loves to pick one dinner a week to prepare for us. I am loving this service and would absolutely recommend this for a busy family and even as a gift!"
– Lorena R.

"My whole family loves the Goodfood box! We are subscribed to 2 family meals a week and it's a perfect way to change things up. My kids love the food and I feel so professional when making it. We are a family of 7 and the family meal can usually feed us all, granted I have two picky eaters… but the new flavours used in the recipes are perfect to expand their palates. There's nothing better than my picky eater deciding she loves kidney beans or spinach; two ingredients I would have never even tried. Can't wait for the next one! »
– Michelle J.
---
If Goodfood meals have revolutionized your mealtime routine or you're loving how the kids are getting involved in dinner prep, let us know! You can also post pictures of the whole family in action on Facebook or Instagram and tag us @goodfoodca !
If you're still looking for a last minute gift for Mom, don't forget that Goodfood offers gift cards that you can send electronically or print at home. She'll be able to choose the recipes that you'll happily oblige to cook for her 😉.