The year is 2014. There's a line around the block for the new iPhone 6, Kim and Kanye are getting married, the ice bucket challenge is in full swing, Sia's Chandelierrrr is playing on a loop, and Jonathan Ferrari, Neil Cuggy, and Raffi Krikorian are about to make waves in the Canadian grocery industry.

A Gap in the Market

Thanks to Amazon and other innovative ecommerce companies, people were buying just about everything online in 2014 — with one major exception: food. A handful of local restaurants offered delivery by phone (delivery apps weren't on the scene yet) and a few major grocery chains attempted to unravel the mysteries of online delivery, but options were limited and progress was slow. The gap in the market was expanding as the food industry tried to keep up with shifting consumer behaviour.
Meanwhile, after a long day of work, hungry Canadians had two dinner options: quick and greasy take out or time-consuming meal prep. Cooking at home meant thinking of a recipe, shopping for the ingredients, prepping and cooking dinner, and finding time to sit down and enjoy the meal. Canadians needed a faster, easier, and healthier option.

The Beginning of Something Good

After graduating from university, Jon and Neil began their postgraduate careers as investment bankers at a major national bank. Before long, the duo was ready to take destiny into their own hands and change the world for the better, one meal at a time.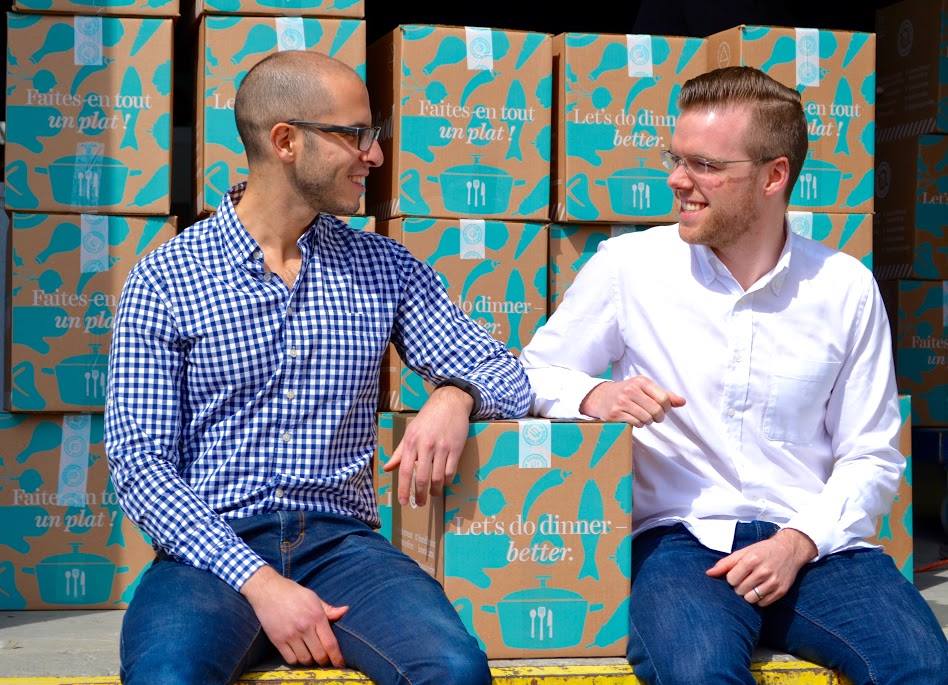 The dream was big but the concept was simple: make weekly dinner prep as easy as possible through a simple online ordering system that delivered original recipes and the freshest ingredients directly to your door. The goal was to create something that looked good, tasted good, and would do good for the world. At the time, the concept was so unconventional that Neil's mom chuckled when she heard the plan (she quickly realized it wasn't a joke and was very supportive afterwards!).
With little to no competition in the meal kit space and Canadians hungry for new grocery options, the time was right to enter the market. Jon and Neil knew the key to differentiating from future competition was offering an outstanding customer experience from day one.
Tip from the CEO: You have to start with a great product, but more importantly you have to maintain an open dialogue with your customers. It's ok to lose customers if the product isn't right for them. Get feedback, keep iterating, and keep in touch for future opportunities.
 
The first Goodfood baskets (or Culiniste, as it was known at the time) consisted of 3 recipes filled with top-quality ingredients hand-selected from the Jean Talon market in Montreal's Little Italy district. The team checked every single piece of produce that went in the baskets to ensure everything was perfect. Feedback was collected every step of the way to constantly improve the service and create the best possible experience for members.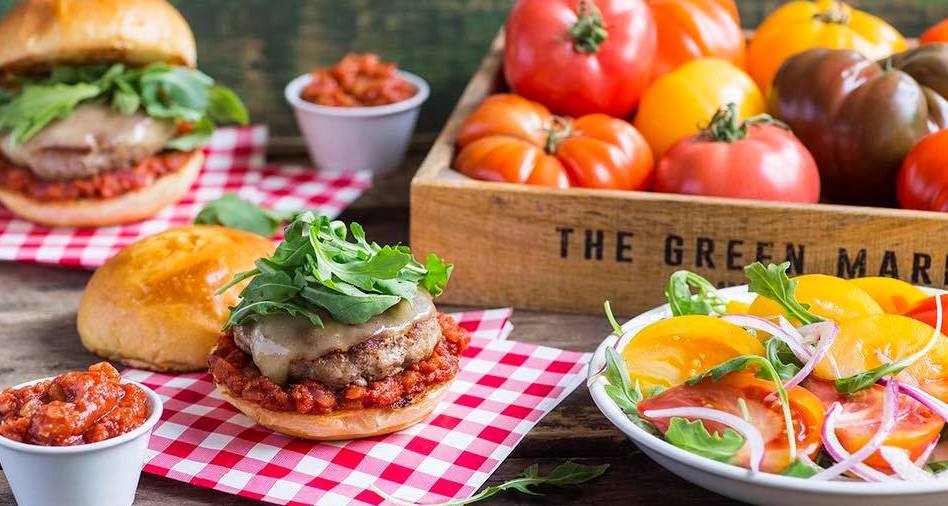 The first week of deliveries went out in September 2014 in Neil's Fiat 500, which valiantly carried the team all across the city of Montreal. Goodfood was officially a real, live company!
Did you know that Goodfood was originally called Culiniste? While Francophone customers loved the name, Anglophone customers had trouble pronouncing the French word culiniste and dubbed the service "The Box". When the time came to grow the business across the country, a new name was chosen to reflect what was going inside every basket: Goodfood.
 
With a growing list of happy customers and a shrinking amount of fridge space, the team decided to move out of the first "office" (AKA Jon's apartment) and sign a lease for 1500 square feet of working space. Signing a lease that required a stack of post-dated cheques and a large deposit was a big step for a fledgling business, but Goodfood was growing so fast it wasn't long before another 500 square feet of office space was added.
The next few years were a time of rapid growth for Goodfood. The core team grew and new team members were hired, offices were outgrown (6 times in 5 years!), and services were expanded. The dream of delivering farm-fresh ingredients coast to coast was quickly becoming a reality.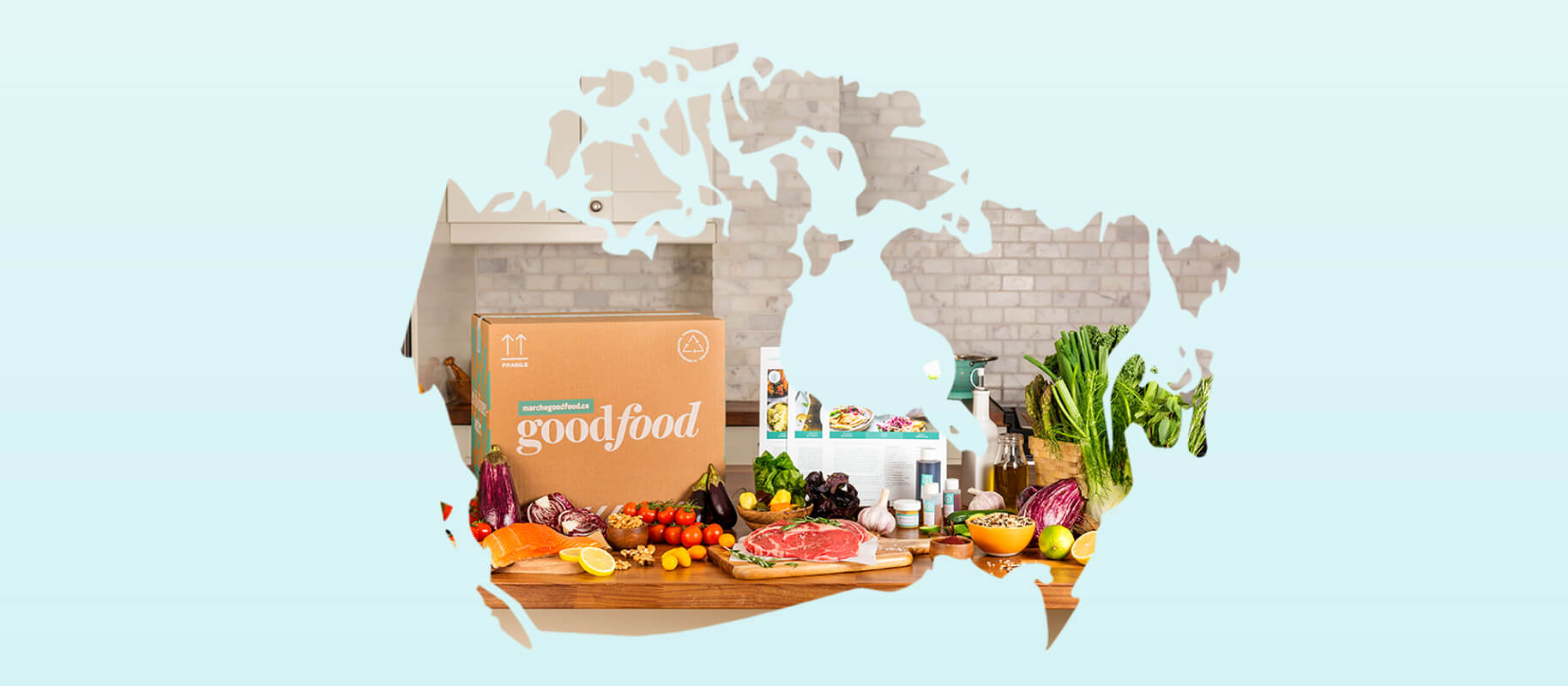 To remain independent and fund a Western expansion, Jon and Neil decided to take the company public with a "reverse-takeover" (also known as a "reverse IPO"). Transparency isn't a strong suit of the grocery industry, so this was a positive move for the online grocery business and food industry as a whole.
Neil was the CFO at the time of going public and chose the ticker FOOD on the TSX!
The Team That Started It All

Our team now has over 3000 members and counting, but back in 2014, there was Jon, Neil, Raffi, a Fiat 500, a big dream, and a whole lot of help from friends and family
Jon, Co-founder and CEO, was the first Member Happiness specialist, the first member of the sales and marketing team, the first website developer, and the first test kitchen chef. Fast forward a few years and Jon is focused on strategy, building the team across the country, and running the board of directors.
The first office (Jon's apartment) contained so many fridges and freezers, he didn't have to pay the heating bill the first winter Goodfood was in business!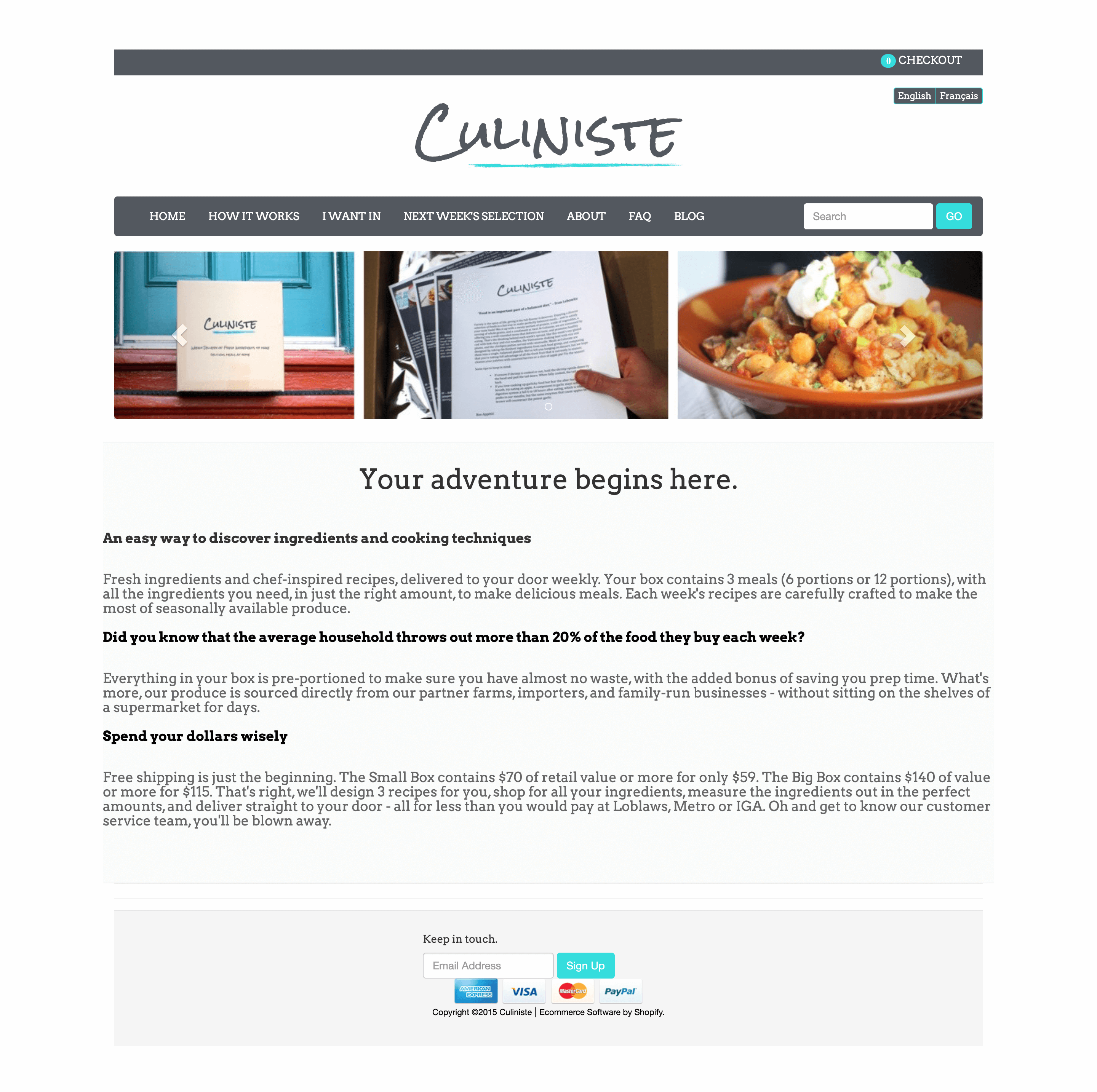 The first Goodfood website, hand-built by Jon himself
Neil, Co-founder and COO, grew up in a family of entrepreneurs and engineers and shares the same passion for figuring out how things work. A natural fit to take care of operations and the financial side of the business, Neil started off in charge of deliveries, sourcing, printing recipe cards, and assisting in the test kitchen. Today, Neil focuses on keeping the business running smoothly and leveraging technology and automation across the company.
Early on, Jon and Neil asked Jon's long-time friend Raffi Krikorian to join the business. Raffi, Co-founder and VP Procurement, started off researching and developing recipes, picking up materials, and photographing dishes in his half-basement apartment with his dad's camera on loan. Today, Raffi is responsible for the Eastern supply chain and the selection and improvement of vendors, products, and prices to meet Goodfood's high standards.
Nearly a year after launch, the team hired the first employee to help pack boxes. Over the next few months, Jon, Neil, and Raffi hired the core team that drove Goodfood's rapid success, including Jordana Rebner, VP Culinary Development, who helped shape the menus and grow the culinary team; Benoit Girouard-Bond, VP Technology, who built the technology and grew the developer team; Benjamin Burdel, VP Marketing, who built the brand and spread the word; Maxime Lavoie, VP Operations, who keeps things running smoothly; and Mo Awada, Executive VP, Head of Strategic Execution, who almost single-handedly built out operations in the West within a few weeks.
The key to building a successful team is to lead by culture. From the beginning, our founders created an environment where the right decision-makers were trusted to make decisions, where people are excited to come to work, and where team members are empowered to make a difference in members' lives.

Goodfood Today

Fast forward a few years and we're getting ready to celebrate our 6th birthday! What will we be wishing for when we blow out our candles? A safer, happier, healthier year for our team and members.
This year was one for the record books. At the beginning of 2020, we all faced unprecedented challenges and the Goodfood community stepped up, including raising $58,000 for Breakfast Club of Canada and helping feed frontline workers across the country. Most recently, we were able to assist Calgary Dry Ice with the important task of keeping the vaccines temperature-controlled and safe during transport. Throughout the year, we were also able to reach 300,000 members; launched innovative ready-to-eat meals and an ever-expanding line of grocery products; added all new levels of flexibility on your selection page; launched a new unlimited same-day and next-day delivery service in Montreal (expanding to other cities soon!); opened up a new distribution center in Montreal as well as fulfilment centers in Vancouver and the GTA; and hired thousands of new employees across the country.

Driven by our core values, our number one goal is to make Canadians' lives better, happier, and healthier every day. This drives us to keep pushing to make the impossible come true, from farm to kitchen. Here are a few stories our members have shared with us over the years:
"Thank you to the Goodfood team! I am in quarantine/self-isolation with health issues and no family or friends nearby to get me food. I haven't been grocery shopping since February and many grocery stores are too busy to deliver to me. Goodfood has been my #1 main link and access to food. Making the meals is also a great distraction and an activity I enjoy!"
— Maria
"We were travelling when the government requested all Canadians come home. It was awful coming home to self isolation in an empty house with limited food and hearing about empty grocery store shelves. Knowing I was able to top up my Goodfood order and have lots of fresh, healthy food delivered felt like such a blessing."
— Stephanie
"Thank you for bringing a love of cooking back to my home. After a year of difficulties and welcoming a new baby, going to the grocery store isn't as easy as you'd think. Thank you, thank you, thank you for making my life a little easier and helping my family eat delicious food!"
— Amelia
"My 11-year-old daughter is making us supper! She loves following the recipes and is trying many new foods. This is a great way to teach her how to cook. Awesome family time."
— Christina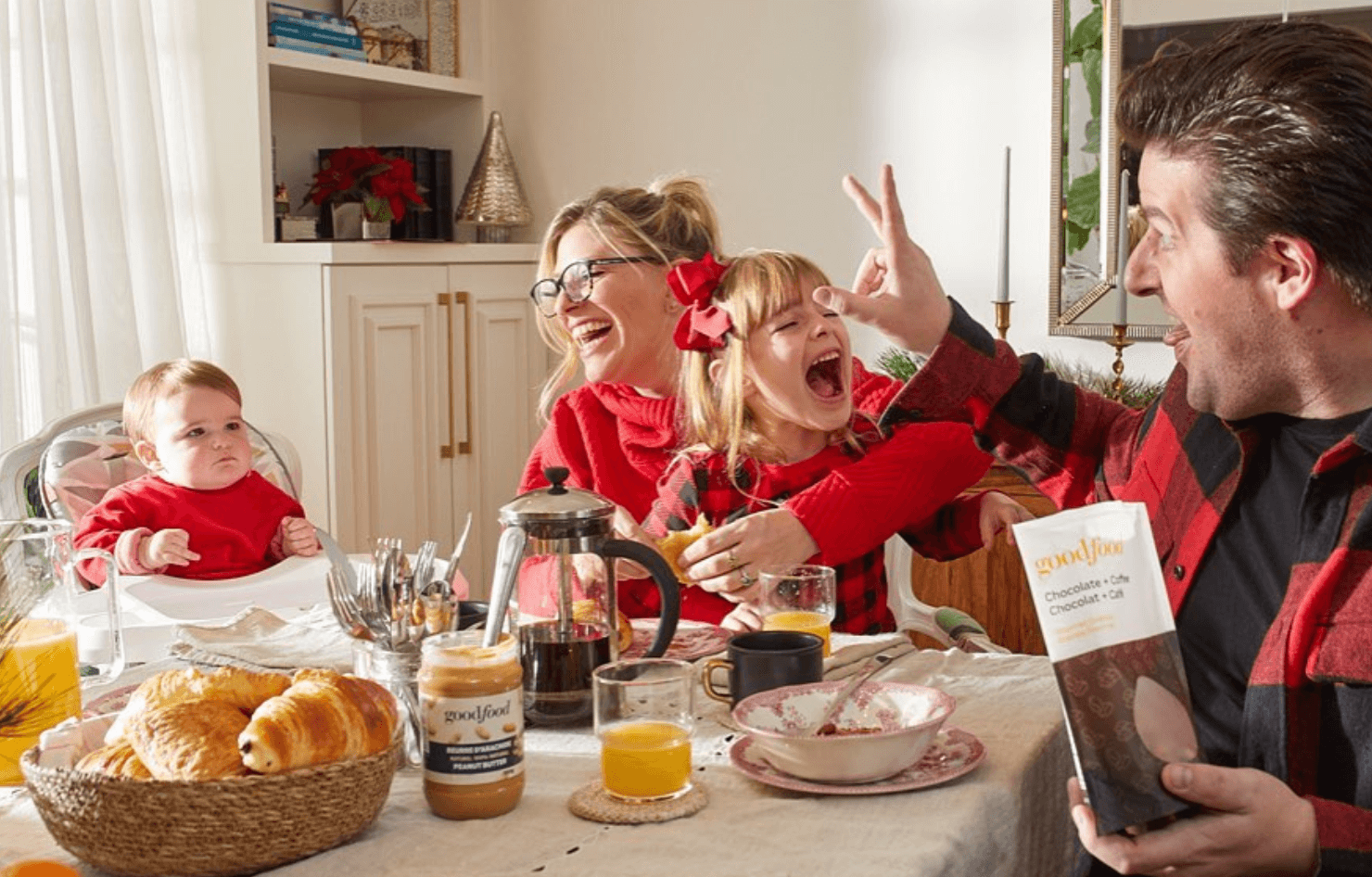 How has Goodfood changed the way you cook? Tag @goodfoodca to share your story with us! Image above featuring Anne-Marie Withenshaw, TV Host and Goodfood Spokesperson and her family.
Even as we write this, our culinary teams are hard at work developing delicious, nutritious recipes and selecting top-quality local products designed with our members' health and happiness in mind. Each meal and product goes through a rigorous testing process to make sure only the best make it to your plate. Member ratings and comments are shared directly with our team to improve everything from ingredient flavour to cook time and beyond. Meal kit recipes that really hit the spot end up in our Goodfood "Member Favourites" hall of fame.
Here are some of our members' all-time favourite recipes:
Goodfood Tomorrow

In the second half of 2020, online shopping doubled. To keep up with changing shopping habits, we're going to revolutionize the grocery industry and make the future of the digital grocery basket easy, convenient, and affordable for Canadians coast to coast.
We're continuously investing in our team, our sustainability initiatives, and automation and technology for better fulfillment, faster delivery, and innovative product development to give our members the best possible online grocery experience.
From ready-to-cook meal kits to ready-to-eat meals and all the grocery essentials in between, our members will be able to shop with more flexible options (including same-day delivery), and discover hundreds of new grocery products this year. We're cooking up other exciting grocery developments, so keep an eye out in 2021!
"When we started the business, our greatest joy was to show up to work every day with people we loved, in order to share our passion for great food with our members and find new ways to make the impossible come true. That continues to be our reality today, with our family of 3,000+ team members and 300,000+ households across the country that rely on us to feed their families delicious, affordable and hassle-free meals and grocery essentials" — Jon, Co-founder & CEO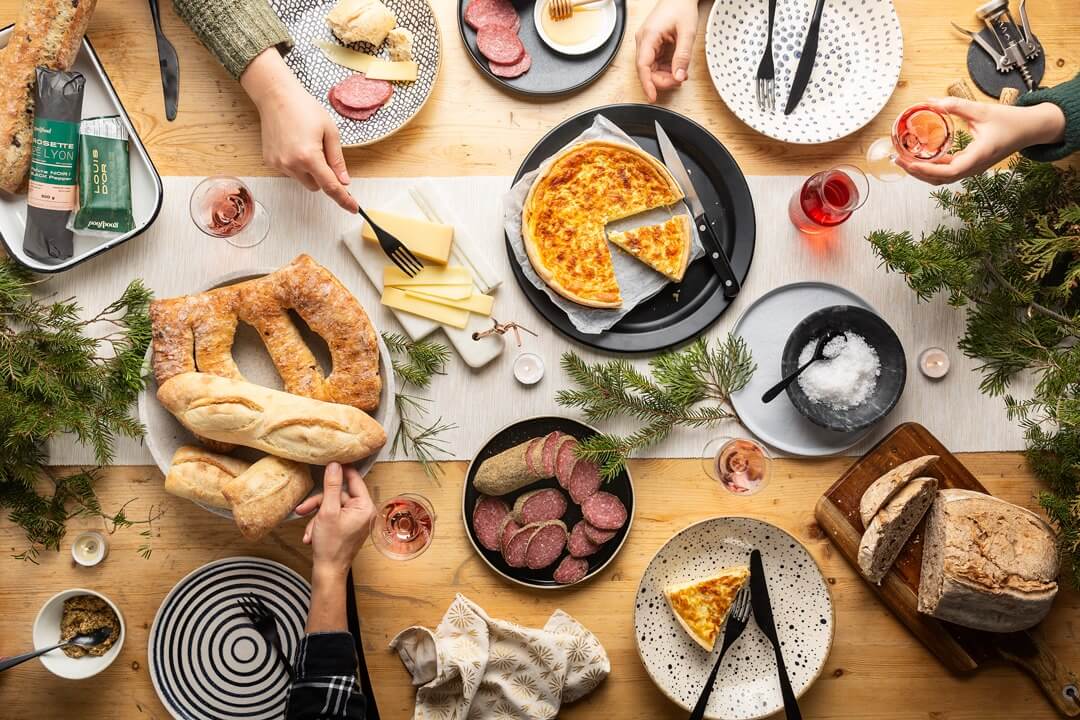 The last 6 years have been an incredible journey and we couldn't have achieved our goal of feeding more Canadians delicious, nutritious, affordable meals without each and every one of our members. From Jon, Neil, Raffi and all of the Goodfood team, thank you.
What will the next 6 years have in store for us? We can't wait to find out, together!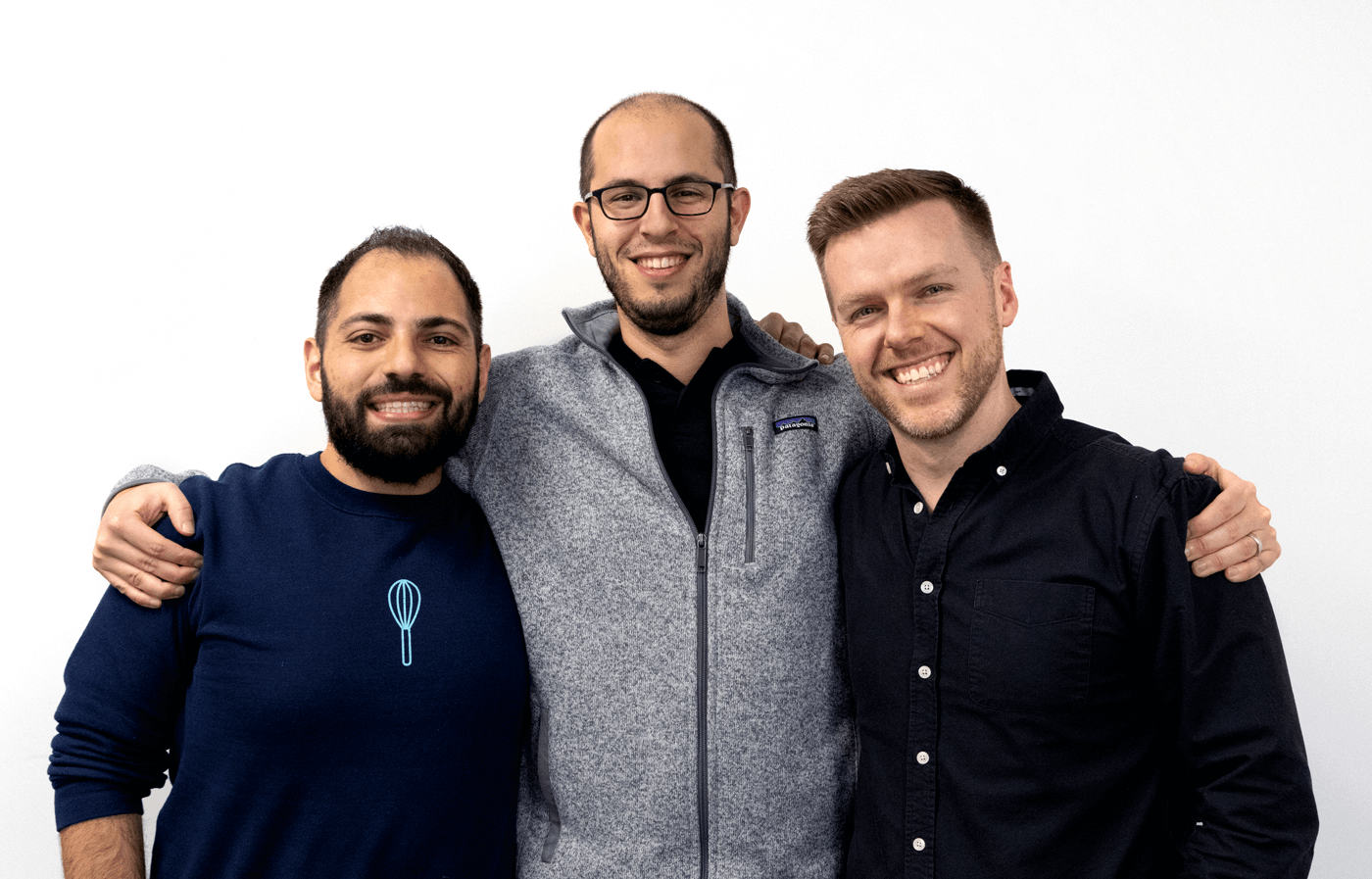 Timeline
🚗 September 2014
The first week of deliveries go out (and Jon has his first date with his now-wife!)
📃 December 2014
Jon doesn't need to pay the heating bill because of all the fridges
🏢 December 2014
The team signs a lease for 1500 square feet of working space
❄️ March 2015
After months of buying second-hand fridges every Wednesday, Neil secretly buys a much-needed walk-in fridge
📦 May 2015
The first employee is hired to help pack boxes
💌 June 2015
The company values are determined and written down
🍴 March 2016
Culiniste rebrands as Goodfood
👨‍💻 June 2016
Benoit Girouard-Bond, Benjamin Burdel join the Goodfood team
👩‍🍳 August 2016
Jordana Rebner joins the Goodfood team
🍳 September 2016
Goodfood makes giving back a core part of the business by donating and volunteering at The Breakfast Club of Canada
📈 June 2017
Goodfood begins trading on the TSX under the ticker FOOD
👨‍💼 July 2017
Maxime Lavoie joins the Goodfood team
🏢 October 2017
Goodfood moves to a new, much bigger Montreal facility
👨‍👩‍👧‍👦 November 2017
Goodfood reaches 45,000 active subscribers
👨‍💼 November 2017
Mo Awada joins the Goodfood team
👨‍💻 March 2018
Philippe Adam joins the Goodfood team as CFO
🏆 April 2018
Goodfood wins 2018 Mercuriades Award
🏢 May 2018
A new Goodfood facility opens in Calgary, Alberta
🥤 July 2018
Goodfood Breakfast launches with the introduction of smoothies
👨‍👨‍👧‍👦 January 2019
Goodfood reaches 126,000 active subscribers
🍱 May 2019
Yumm.ca launches as Canada's most affordable meal kit
🏅 September 2019
Goodfood voted the "Most Trusted Meal Kit Delivery Service"
♻️ October 2019
Launch of the reusable delivery box program
👩‍👩‍👧‍👦 November 2019
Goodfood reaches 230,000 active subscribers
👨‍💼 December 2019
Raghu Mocharla joins the Goodfood team as CTO
🎂 January 2020
Goodfood celebrates its 5th birthday!
🎂 January 2021
Goodfood celebrates its 6th birthday! Happy Birthday to us 🥳
 
Image Credits
Feature Image, Image 1-6, 9-11: via Goodfood
Image 7: via Anne-Marie Withenshaw on Instagram