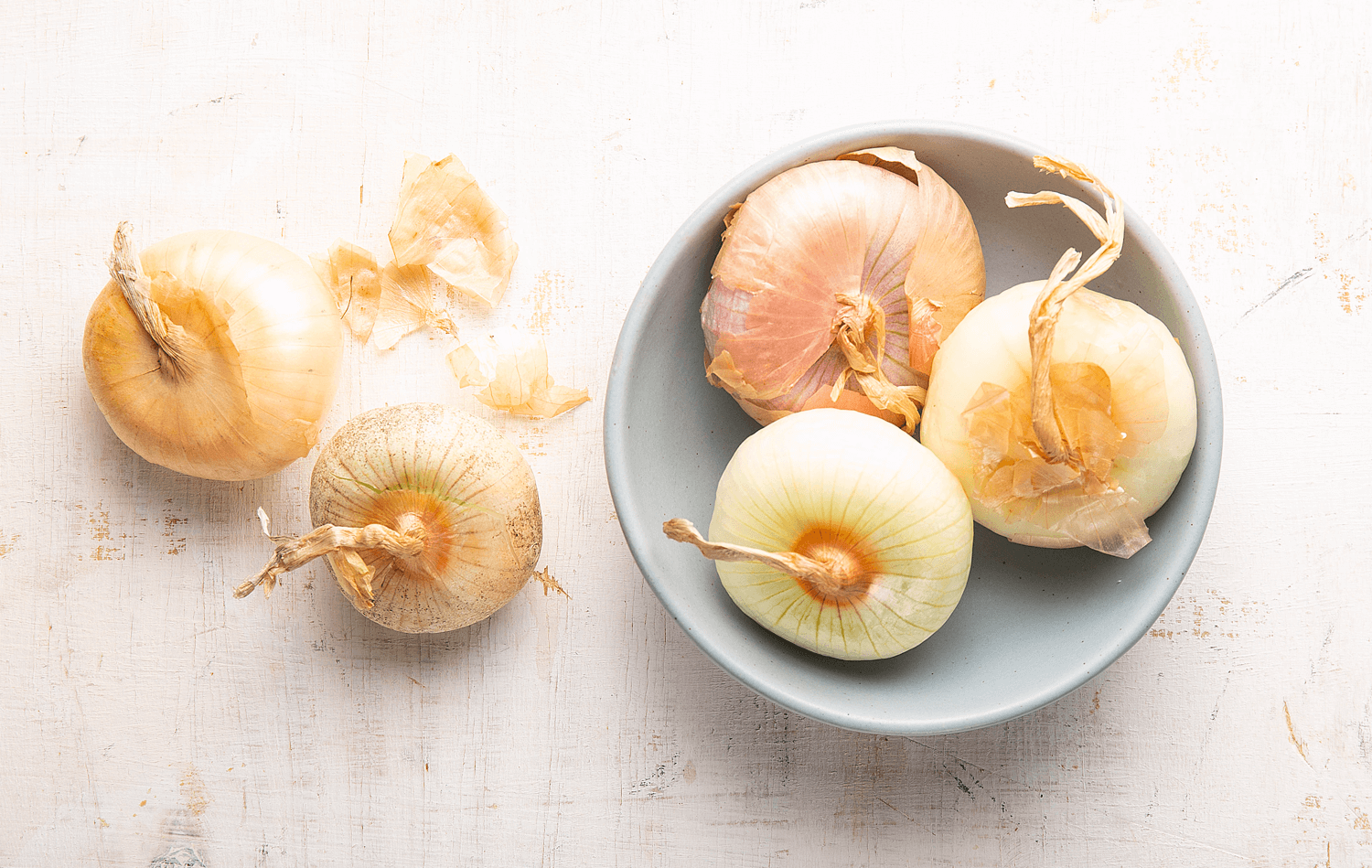 Cipollini Onions
It's little wonder cipollini onions are such a big hit with chefs and home cooks alike! Literally "little onions" in Italian, cipollini (pronounced chip-oh-lee-nee) are small but mighty onions about the size of a key lime but not quite as round.
Remove their thin, papery skin to reveal sweet, pale flesh that caramelizes like a dream when roasted or pan-fried. You haven't truly experienced caramelized onions until you've had melt-in-your-mouth cipollini caramelized onions!
Chef's Tip: If you're finding your cipollini onions hard to peel because of their thin skin and flat shape, boil for half a minute, transfer to an ice bath, and remove the root end. This will help the papery skin peel away easily.
Cipollini Onion Recipes

Tiny, adorable, and flavourful, we've always been sweet on cipollini onions. These little sweeties pair wonderfully with grilled, roasted, and stewed proteins, like the maple-balsamic glazed mini T-bone lamb chops featured in this member favourite from the archives:

Featuring:
Mini T-bone lamb chops
Trimmed French beans
Cipollini onions
Coming Up This Week

Guess who's back on the menu this week? You guessed it: your new favourite onion! Try cipollini onions halved, braised, and deglazed with tender chicken thighs, all smothered in a velvety balsamic sauce and served on a bed of silky mashed potatoes.

Featuring:
Chicken thighs
Baby lettuce
Cipollini onions
 
It's little wonder cipollini onions have made such a big splash in the culinary world! Get a taste this week by adding Balsamic Braised Chicken Thighs with Cipollini Onions to your basket this week.
 
P.S. Don't forget to tag @goodfoodca in your photos of cipollini onions and other unique Goodfood ingredients on social media!
 
Image Credits
Feature Image, Image 1-2: via Goodfood