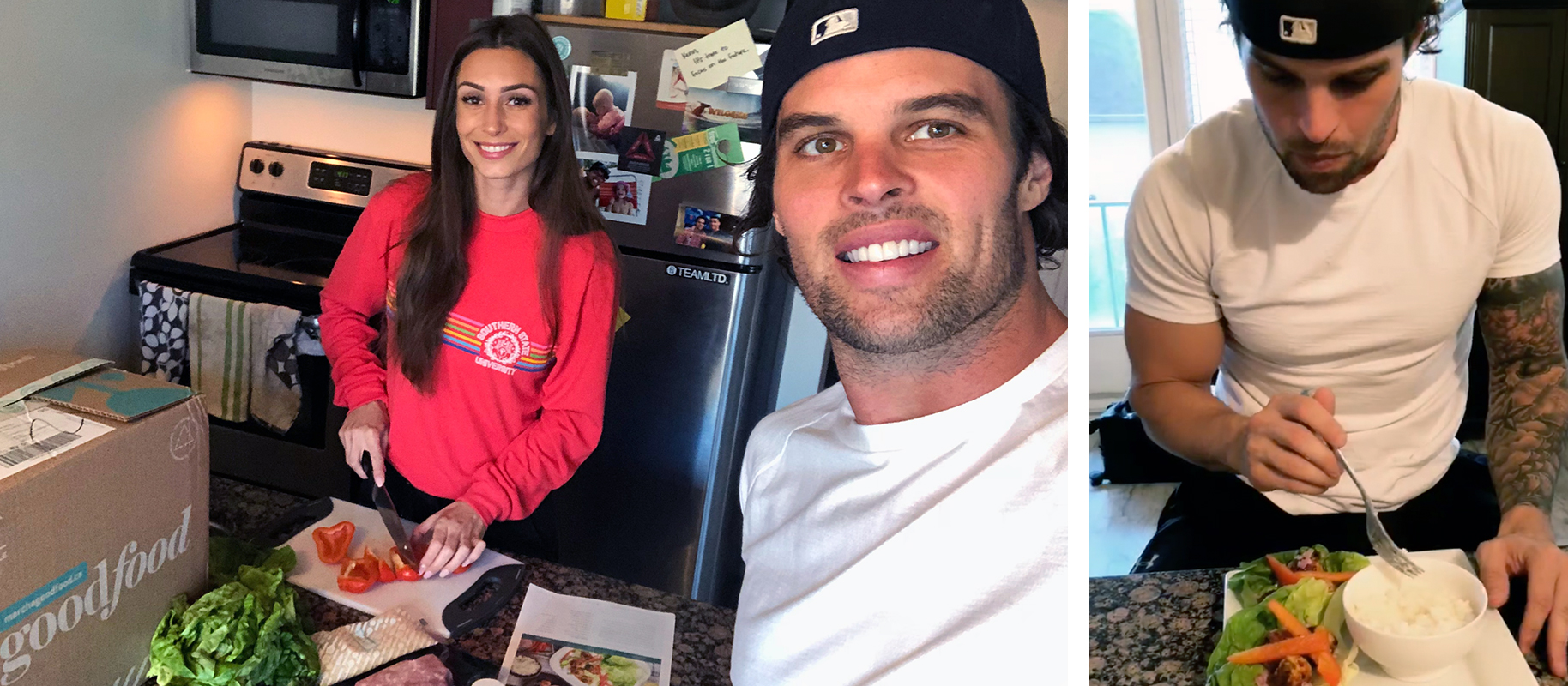 DATE NIGHT with Bachelor in Paradise's Kevin and Astrid
Are you a Bachelor in Paradise fan? If so, then you're probably a Kevin and Astrid fan. Because, well, what's not to love about Bachelor Nation's classy couple? You witnessed their love story play out on TV this summer, you saw the ups and the downs, and maybe you've even kept up-to-date with their lives post-show. One thing's for sure, their relationship is solid and only getting stronger.
Kevin Wendt, who's a full-time firefighter in Toronto, has been a Goodfood member for a few months now. It's been a great fit for his busy big-city lifestyle, but he was always missing someone to share the experience with. After cooking many of our recipes sans-date, he travelled to Mexico in the hopes of finding love. Third time (on a Bachelor show) was the charm! He met his dream girl, Astrid Loch, and now has the perfect date and sous-chef for all of his future Goodfood nights!
The couple made our Sambal-Spiced Turkey Meatballs in Lettuce Cups before their recent trip to Bali, and Kevin documented the cooking (and eating) experience on Instagram: "We have been on the move for the last 2 weeks, and tomorrow we leave for Indonesia. Tonight's perfect for a meal from @goodfoodca. I love that it's healthy and quick and fun to cook as a team for a date night in!!" 
We wish the happy couple the best, and many more Goodfood date nights to come!
---
Want to make your next date night extra special? Try L'Artisan, our new collection of premium recipes! Look for the L'ARTISAN icon on our menu here to see what show-stopping meal is coming up next!
Don't forget to share your experiences by tagging us on Instagram @goodfoodca!