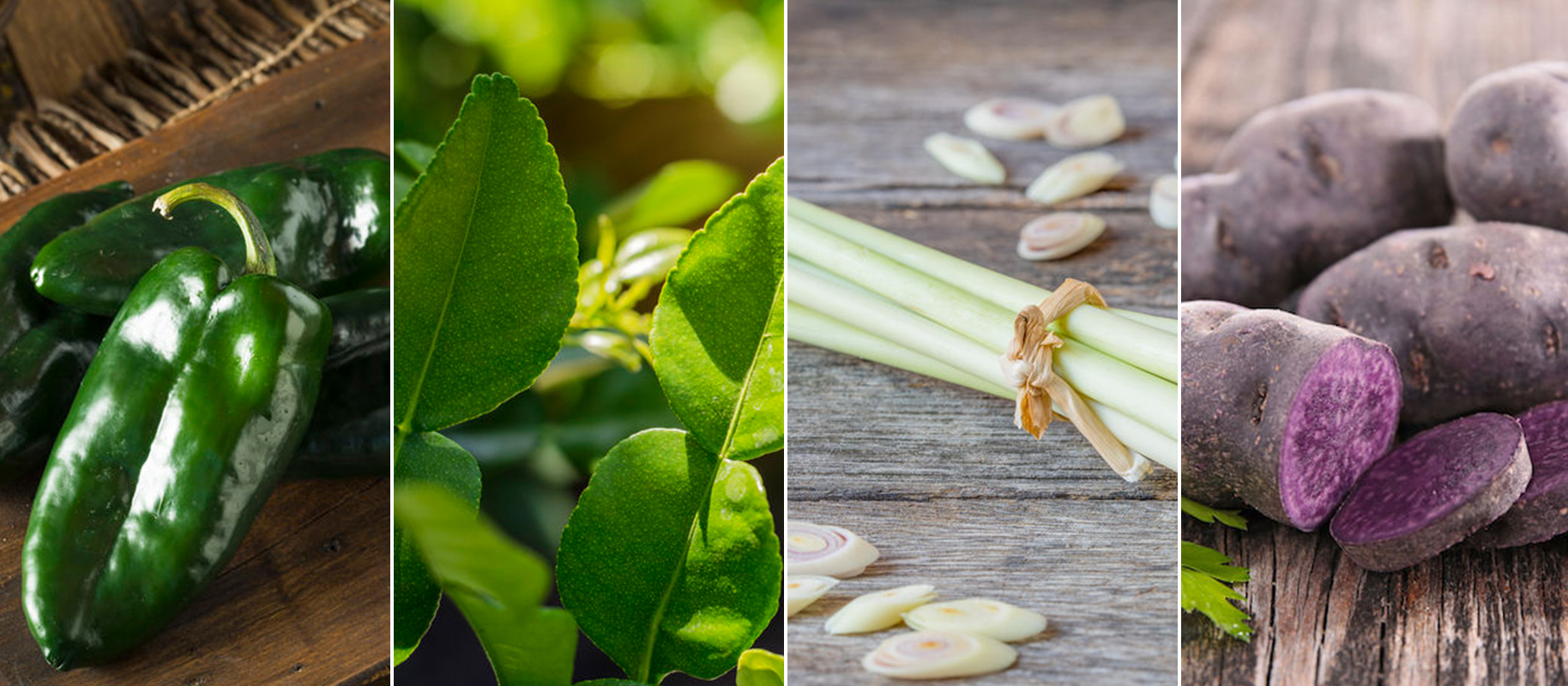 DECEMBER 2018: SPOTLIGHT INGREDIENTS
The holiday season is at our doors! To celebrate, we wanted to fill your boxes with a bunch of exotic ingredients to warm up your kitchen.
POBLANO PEPPERS
This Mexican must-eat always packs a (subtle) punch! The beautiful thing about poblanos is their roasting potential:  on a grill, over a gas flame, in a skillet, in the oven… The common denominator? Sustained heat!  Once warmed up, these peppers reveal their dormant flavours, waking up your tastebuds in a flash.
KAFFIR LIME LEAVES
A Thai treasure that instantly adds complexity to any given curry – this exotic leaf is unique both in appearance as well as aroma! The characteristic dark green double-leaves are reminiscent of an hourglass; fitting, since it's about time you tried them!
LEMONGRASS
Let's be honest here, when it comes down to taste, lemon and lemongrass don't have that much in common! In fact, lemongrass has a unique flavour profile and a plethora of health benefits. This South-Asian sensation adds a slightly sharp and tangy taste without overpowering other flavours in your dish.
PURPLE POTATOES
You say potato, we say purple potato! Beyond being a beautiful adornment to any plate, this eye-catching root vegetable actually helps regulate blood pressure to aid athletic performance and acts as a healthy food-colouring agent. Going back to "normal" potatoes might be harder than anticipated – consider yourself warned!
_______________
Check out the spotlight ingredients on the menu!