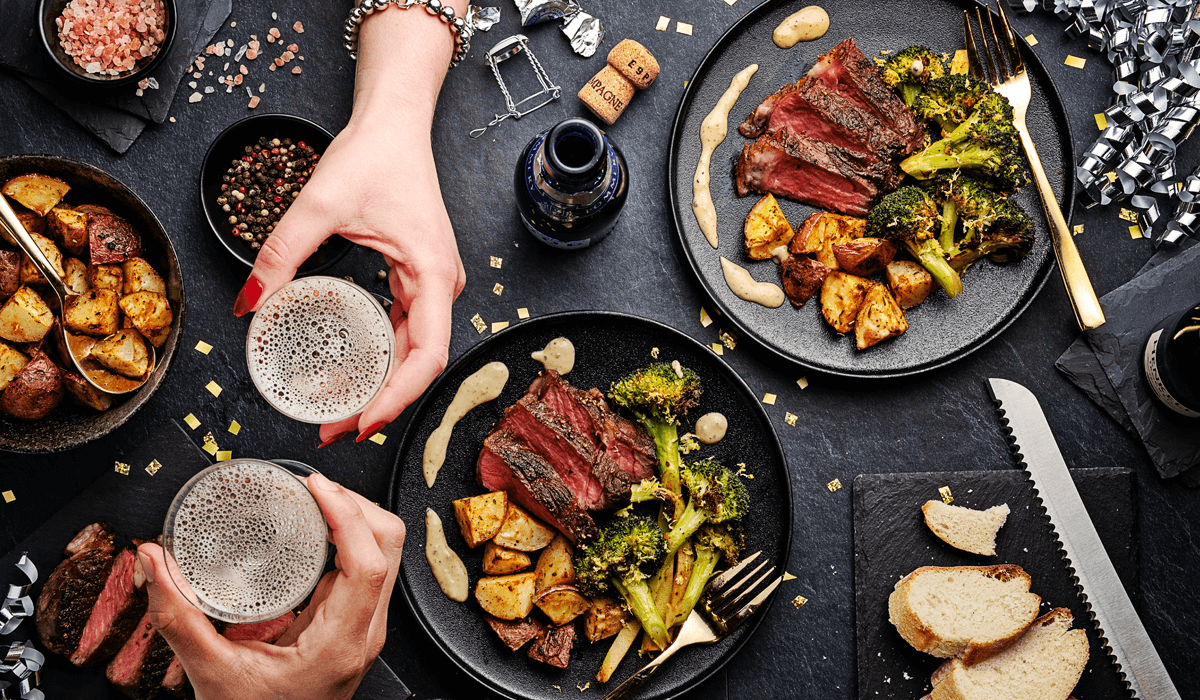 Deliciously Easy-to-Keep New Year's Resolutions Ideas
The new year is here and that means it's New Year's resolutions time! This year, instead of trying those same old resolutions for the third year in a row (we're looking at you, "get organized"), try something a little easier and a lot more delicious.
Without further ado, here are some original New Year's resolution ideas that'll help you start the year off happier and healthier.
Happy reading, and above all, have a deliciously good New Year!
 
Resolution #1: Sit Down to Dinner

Between virtual meetings, homework, and housework, sitting down to dinner with your family isn't always easy. This year, make it a point to slow down at mealtime and have more sit down dinners with your household or virtually with friends to spend some quality time together over a great meal.

Spend Less Time in the Kitchen & More Time at the Table with Sheet Pan Recipes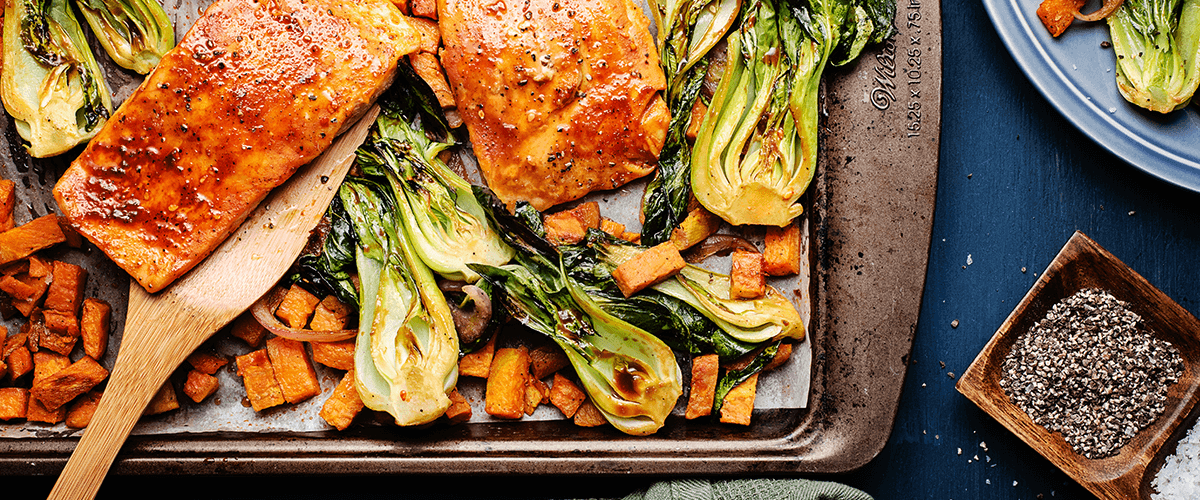 With sheet pan recipes, you and your family can enjoy flavour-packed meals without a pile of dishes! Just prepare your ingredients, add them to a sheet pan, and pop in the oven for an effortless dinner the whole family will love.
Find these fabulous sheet pan meal kits on the menu:
Sheet Pan Mediterranean-Style Chicken with Potatoes, Sweet Peppers & Tzatziki
Sheet Pan Maple-Mustard Pork Chops with Roasted Butternut Squash & Brussels Sprouts
Sheet Pan Glazed Salmon with Roasted Sweet Potato & Baby Bok Choy
Resolution #2: Embrace #MeatlessMonday

This year, embrace more plant-based meals on #MeatlessMonday! This is a great way to add more veggies and alternative proteins to your diet and discover new flavour combinations. With a little help from your favourite meal kit company (wink), eating incredibly delicious vegetarian meals is easier than you might think.

For Burger Lovers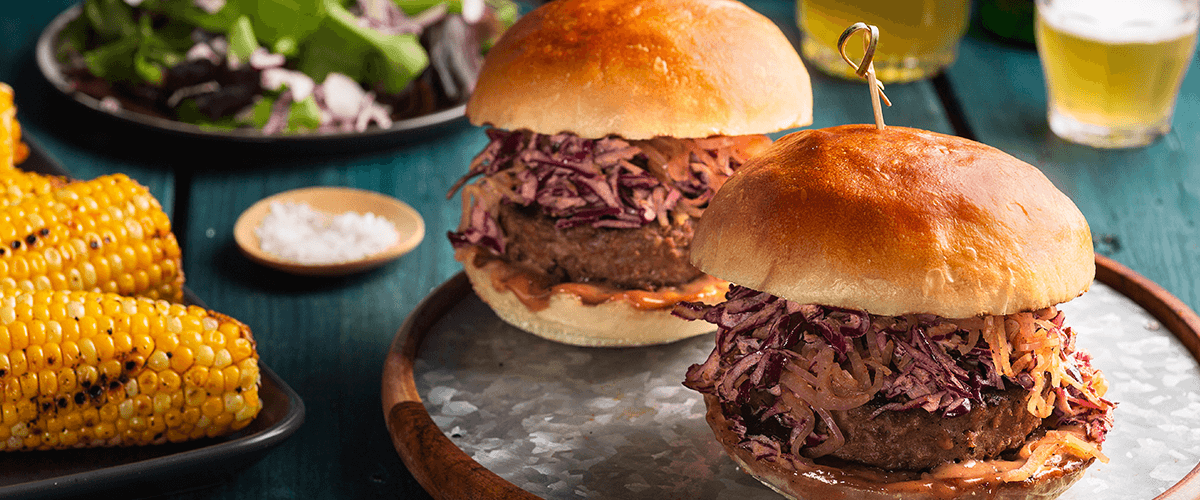 Where's the beef? Not here! Swapping out your traditional beef patty with a vegetarian option is one of the easiest ways to switch up your Monday meals. Gone are the days of tasteless veggie burgers — nowadays plant-based burger options are packed with juicy flavour.
Check out your selection page in the "Meat & Seafood" section for some veggie burger options. And don't forget the homemade buns!

Soups, Curries, Pasta & Comfort Food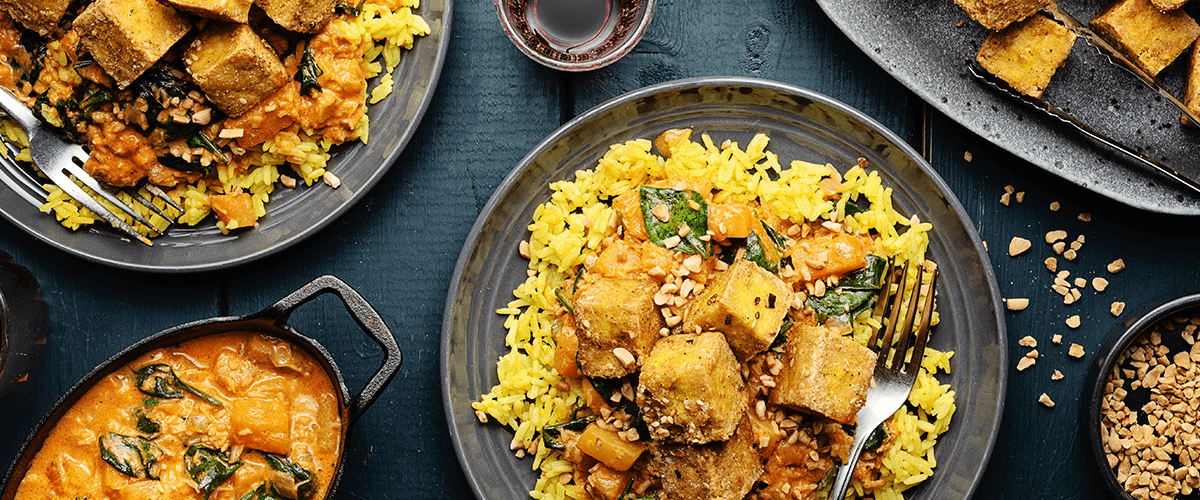 When making your "one-pot" faves, try incorporating vegetarian ingredients like halloumi grilling cheese, tofu, or tempeh instead.
For an even easier option, get everything you need in one bag with expertly designed Vegetarian meal kits from Goodfood! You can find a fresh variety of flavour-packed member favourite recipes like Cauliflower Quesadillas al Pastor, Thai-Coconut Green Curry, and Kale & Butternut Squash Lasagna Roll-Ups on your selection page every week.

To Jazz Up Your Salads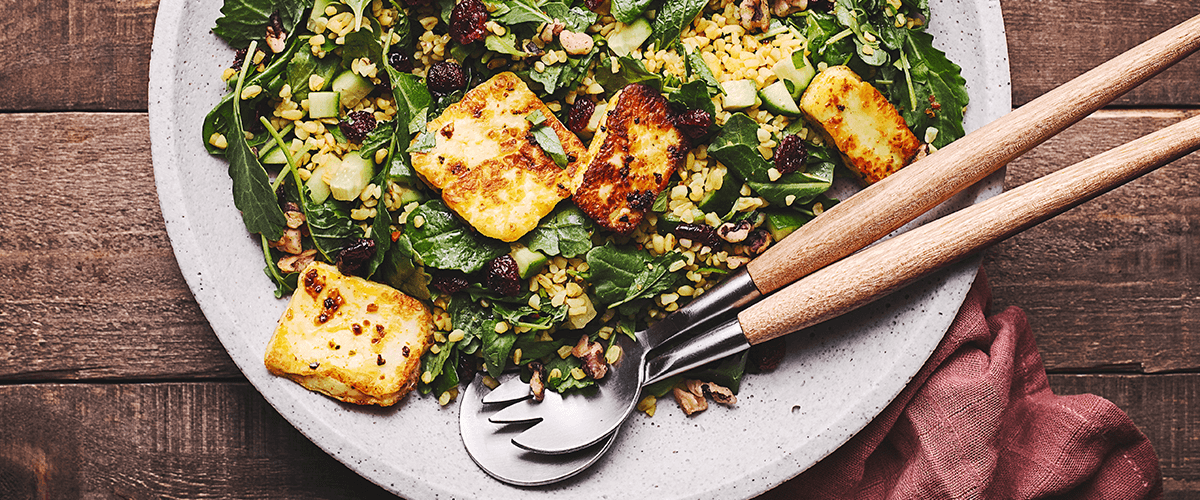 With a splash of the perfect vinaigrette, a handful of crunchy toppings (like crumbled almonds), and a savoury protein like grilled halloumi or saucy tofu, upping your salad game is easy as pie. Don't forget, season every salad ingredient like you're eating it on its own to pump up those natural flavours.
Here are a few options to take your homemade salads to the next level:
Tangy, Creamy Apple Cider & Tahini Vinaigrette
Creamy Avocado Green Goddess Vinaigrette
Sweet, Punchy Carrot, Ginger & Miso Vinaigrette
Extra-Firm Plain Tofu
Halloumi Grilling Cheese
Kale Kimchi
Peeled & Hard Boiled Eggs

For an even easier option, keep your eye out on your selection page for tasty salad meal kit recipes like Creamy Panzanella Salad and Seared Halloumi & Smoky Coconut 'Bacon' Cobb Salad on the Vegetarian plan.

Quick & Easy Veggie Meals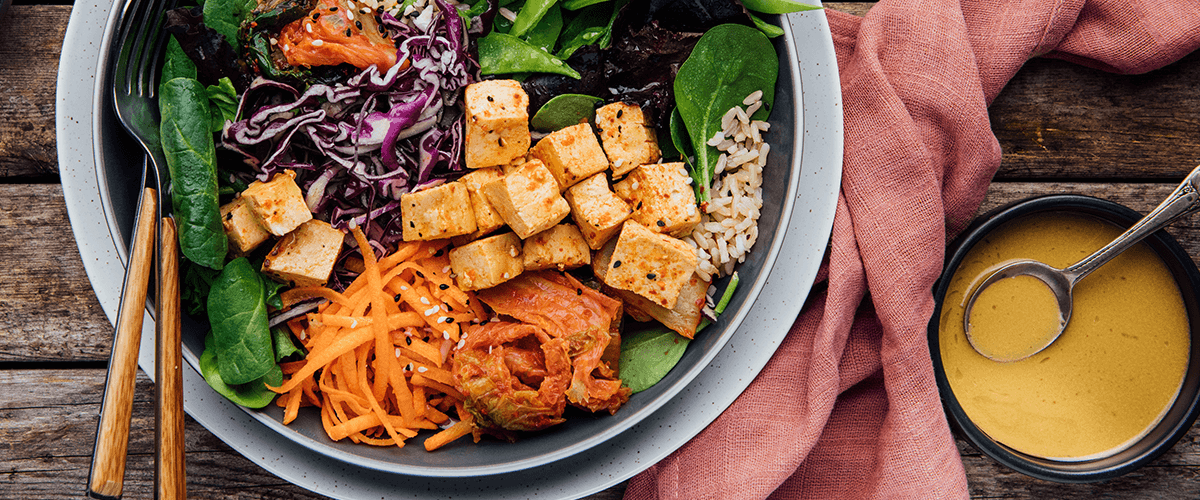 For a delicious veggie meal that requires little to no prep at all, check out your selection page under the "Ready-to-eat" section. There you'll find savoury options like the Seoul Style Marinated Tofu Bowl or Butter-Crusted Vegetable Quiche.
 
Resolution #3: Eat More Fish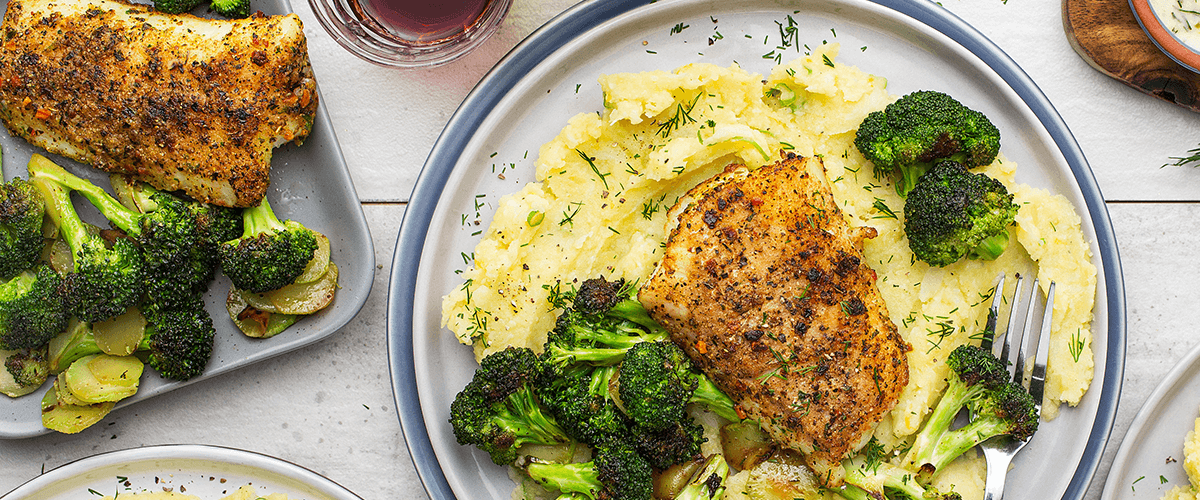 Of all these New Year's resolutions ideas, eating more fish is the lightest, flakiest, and most omega-3-filled option! For the best flavour, choose fish from sustainable sources without added preservatives.
Check out your selection page to find a ton of sustainably sourced fish and seafood on the Menu and on the Grocery tab, including:
Rainbow Trout Fillets
Wild-Caught Cod Loins
Wild-Caught Mahi-Mahi Fillets
Wild-Caught Haddock Loins
Atlantic Salmon
Sliced Smoked Coho Salmon or Sliced Smoked Sockeye Salmon
Wild-Caught Yellowfin Tuna Steaks
Resolution #4: Brunch on Sundays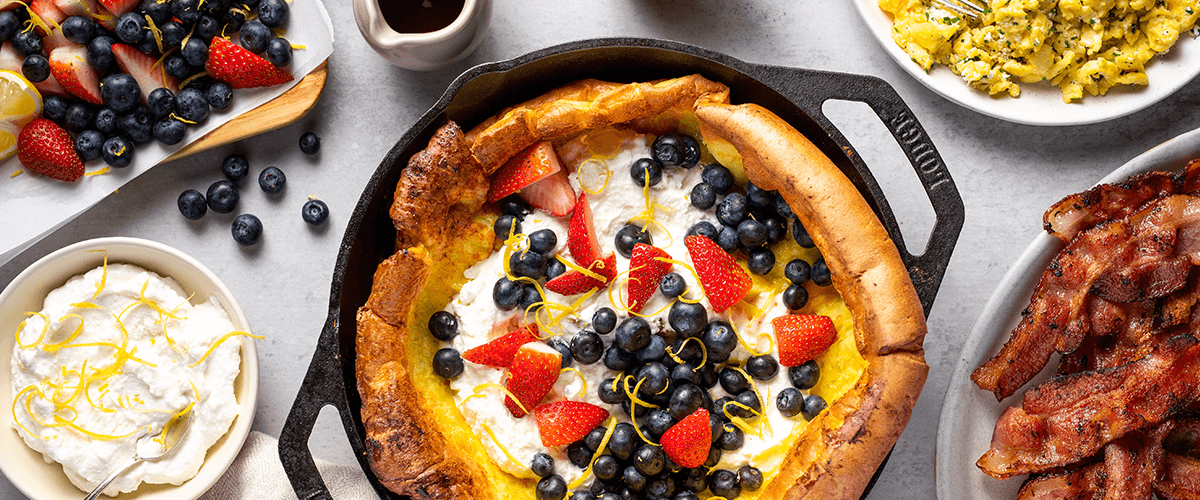 Bring Sunday brunch back, in style! There's no better way to sleep in and celebrate the weekend than with a delicious sweet and savoury spread in bed.

Brunch Made Easy with Brunch Kits

Our brunch kits have everything you need for easy, delicious brunching. Check out some of our member favourites below:
Dutch Baby Pancake with Lemon-Ricotta Whip & Berries Scrambled Eggs & Bacon
Montreal-Style Bagels with Smoked Salmon & Caper Labneh Pickled Cucumbers & Tomato-Dill Salad
Smashed Avocado Toast with Thick Butcher Cut Bacon Cherry Tomato & Radish Salad
Don't Forget About Breakfast

They don't call it the most important meal of the day for nothing! With hectic schedules, finding the time to make yourself breakfast isn't always easy.
On your selection page, you can find easy-to-make, tasty breakfast options like waffles, chocolatines, yogurt, eggs, bacon, and much more to enjoy breakfast again (on the weekend or weekday)!

Resolution #5: Spice Things Up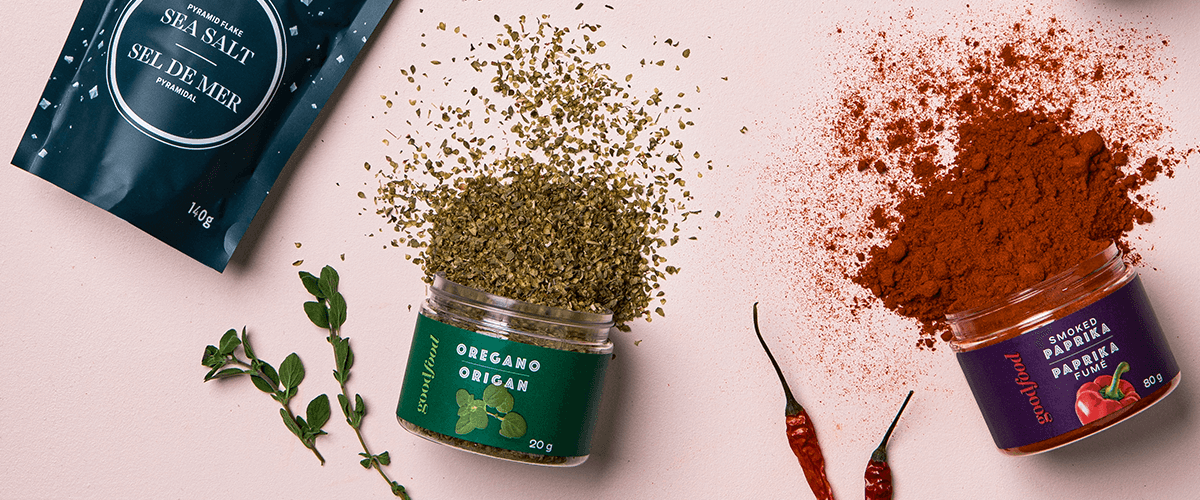 Sometimes all it takes is a dash of just the right spice to make all the difference in a dish. This year, spice up your favourite foods and homemade recipes with our line of tasty spice blends!
Here are a few choice blends and our favourite dishes to use them with:
Alla Romana spice blend is perfect for pasta, roast vegetables, bruschetta, barbeque options, vegetarian dishes, or anytime you want a taste of Italy!
Savoury Thyme & Tarragon Poultry Rub is tailor-made to add layers of flavour to our Boneless Skinless Chicken Breasts or Boneless Skinless Chicken Thighs.
Bourbon Street BBQ spice blend pairs beautifully with our AAA strip loin steaks or any other ingredients ready for the grill.
Resolution #6: Snack Better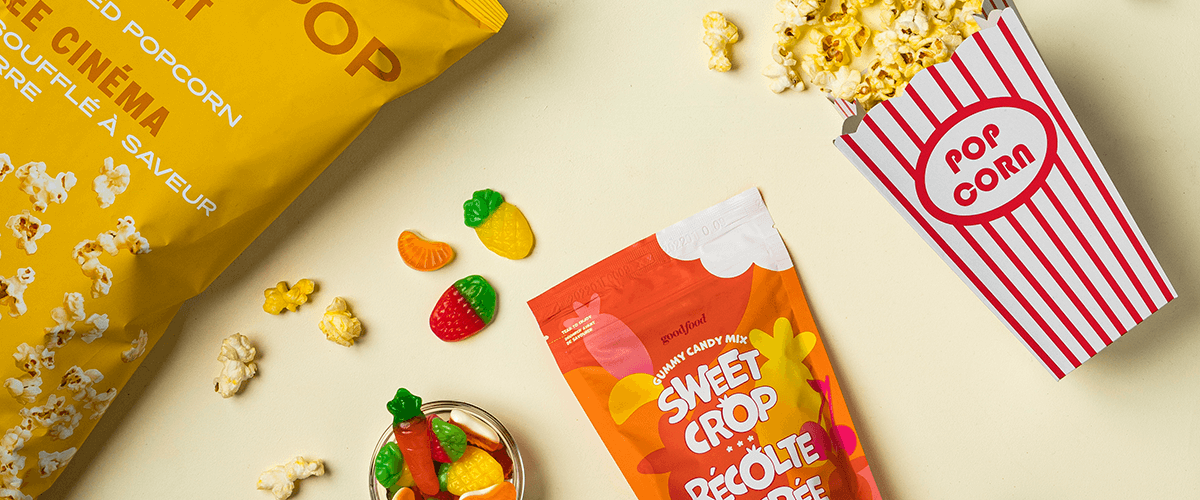 Between classes, meetings, or meals, it's always a good idea to have a few delicious snacks on hand to satisfy your hunger when you're feeling a little peckish.
Here are some simple snack ideas you can find on your selection page:

For Sweet Tooths:
70% Cacao Dark Chocolate Bar or Milk Chocolate Bar
Coconut Chips
Organic Coconut Clusters
Chocolate & Cranberry Mix
Berry Crunch Snack Mix
Dried Apricots
Crunchy Peanut Butter Energy Bites or Salted Caramel Energy Bites
Gummy Candy Mix (Sweet Crop, Critter Crew or Pucker Pack)
For Savoury Enthusiasts:
Kimchi or Kale Kimchi
Artisan-Style Crackers
Traditional Middle Eastern Hummus
Goodpop Popcorn
Mixed Appetizer Platter
Chunky Salsa Roja with Árbol Chile
Resolution #7: Stay Hydrated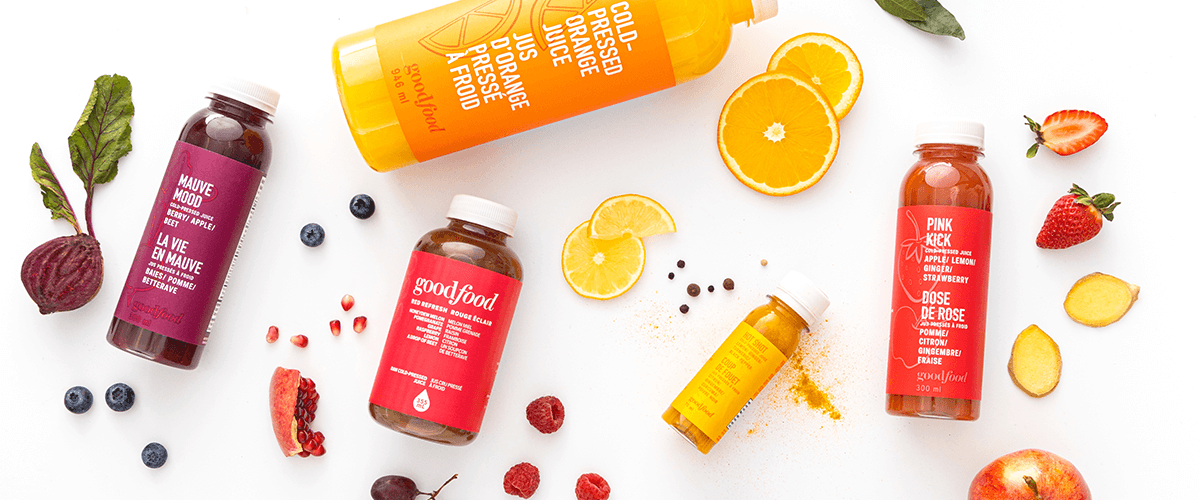 We all know the importance of drinking more water, but staying hydrated is easier said than done!
To help you stay hydrated all day long, try a stainless steel double-walled insulated bottle to keep your water ice-cold for up to 24 hours (find an adorable one on your selection page!).

Other Options to Stay Hydrated

To shake things up a bit, you can also get your daily water intake from healthy cold-pressed juices — a pretty delicious way to help stick to this New Year's resolutions idea!
The cold-pressing process preserves more vitamins and minerals from the fruits and vegetables used, so these juices tend to be more nutritious and delicious. Here are a few you can find on your selection page:
Hot Shot (Lemon, Ginger, Turmeric & Black Pepper)
Orange Juice
Apple with a Twist (Apple Juice with a Hint of Ginger)
Pink Kick (Apple, Lemon, Ginger & Strawberry)
Mauve Mood (Berry, Apple & Beet)
Red Refresh (Pomegranate, Honeydew, Grape , Raspberries & Beets)
Clean Green (Pear, Pineapple, Green Apple, Spinach, Kale, Celery & Jalapeño)
Morning Sun (Clementines, Carrots, Pineapple & Turmeric)
Resolution #8: Eat Better for Less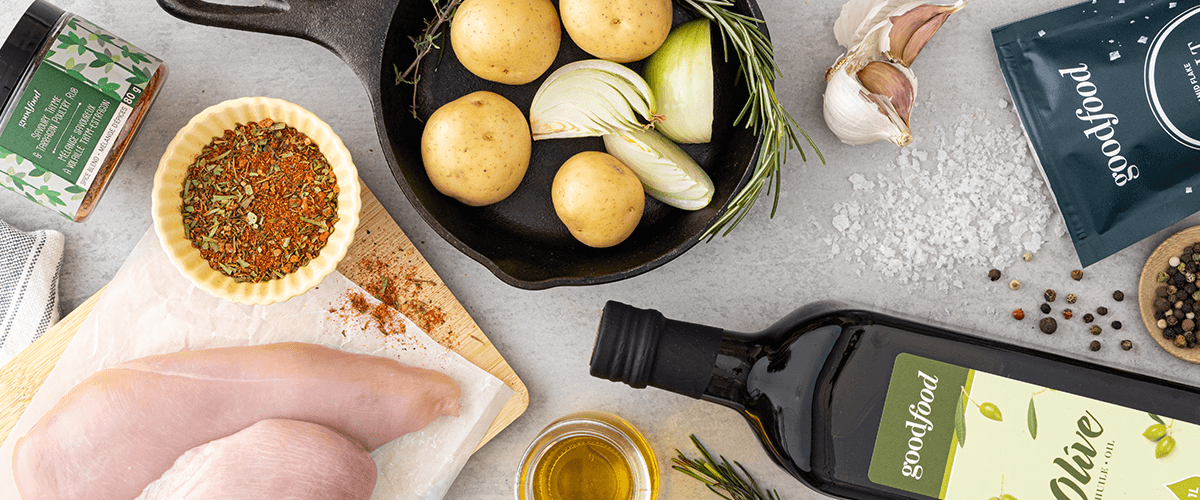 We're here to help you eat better and cook better this year! Get fresh, local ingredients at up to 15% lower than supermarket prices delivered to your door for free. That means no driving to the store, no waiting in line, and no grocery store delivery fees! With Goodfood, it's never been easier or more affordable to get groceries delivered.

Meal Kits to Help You Stay in Budget

Our meal kits are a great way to eat better and cook better on a budget. Every kit contains the exact amount of fresh, pre-portioned ingredients you need to cook easy, delicious recipes. With set prices per portion, you'll find a selection of new recipes inspired by worldwide flavours every week that fit in your budget.
Plus, with all-new levels of flexibility, you can manage how many portions you'd like, how many recipes you want per week (from none to tons!), and add groceries and other products to your basket. You can always skip a week whenever you'd like as well.

Keep Your New Year's Resolutions Year Round

Check out your selection page to find all the meal kits, ready-to-eat meals, and grocery products that will help you make 2021 delicious!
What are your New Year's resolutions ideas and how do you plan to keep them? Let us know @goodfoodca!
 
Image credits
Image 1-13: via Goodfood