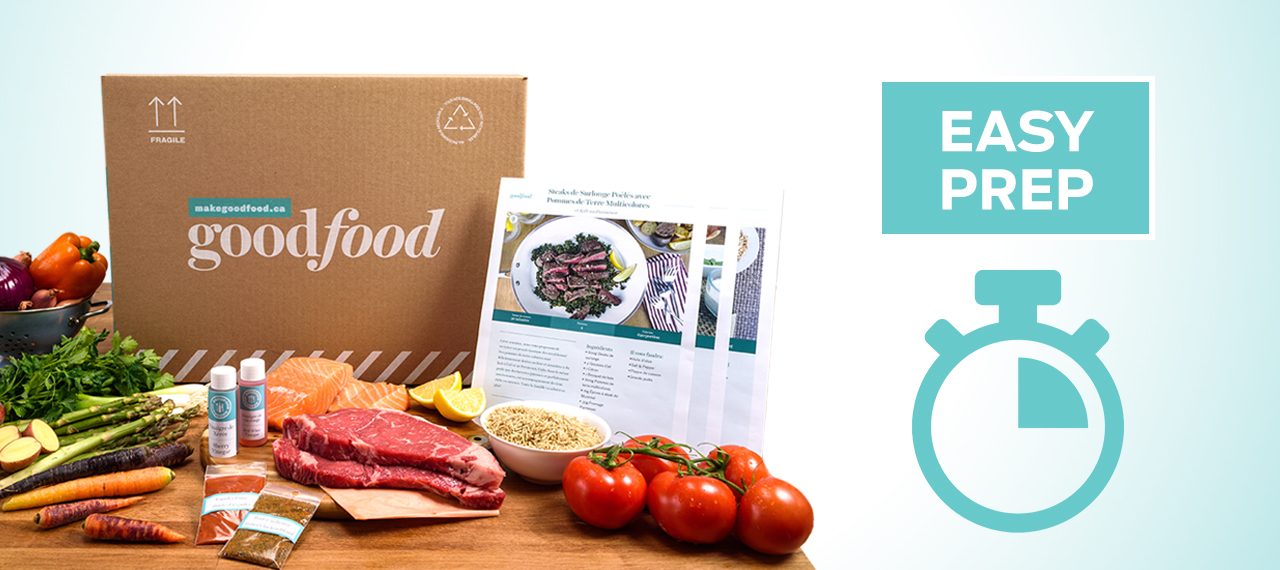 EASY DOES IT!
We've said it before and we'll say it again; member feedback is a core part our business, because just like you, we want to continue building better dinner solutions. After introducing our 20-minute meals to great fanfare, we've taken things one step further!
We're proud to introduce our new Easy Prep Plan which features 3 time-saving Easy Prep recipes with fresh pre-cut ingredients every week, in addition to the 9 recipes in the Classic plan! Yes, you understood that right. Opting for the Easy Prep Plan gives you 12 delicious chef-inspired recipes to choose from every week!
All of our Easy Prep recipes are designed to be quick and simple without sacrificing gourmet quality nor delicious flavour! We not only take care of the meal planning and perfect portioning as usual, but also do the prepping, peeling & chopping for you. Simply put: we've totally stepped up our game!
What could be more perfect for busy evenings or after a long day at work, when you still want a healthy and flavourful meal?
Our repertoire of Easy Prep recipes includes both past customer favourites that we have made even easier to cook – without compromise, as well as new creations masterminded by our Test Kitchen team specifically for the Easy Prep Plan.
Here are a few recipes to look forward to on our upcoming Easy Prep menus, just to get your mouth watering a little:
Mexican Spiced Chicken with Roasted Butternut Squash Rice
Piri Piri Steaks with Grilled Baby Peppers & Garlic Rice
Korean Pork Tacos with Napa Cabbage & Sesame Mayo