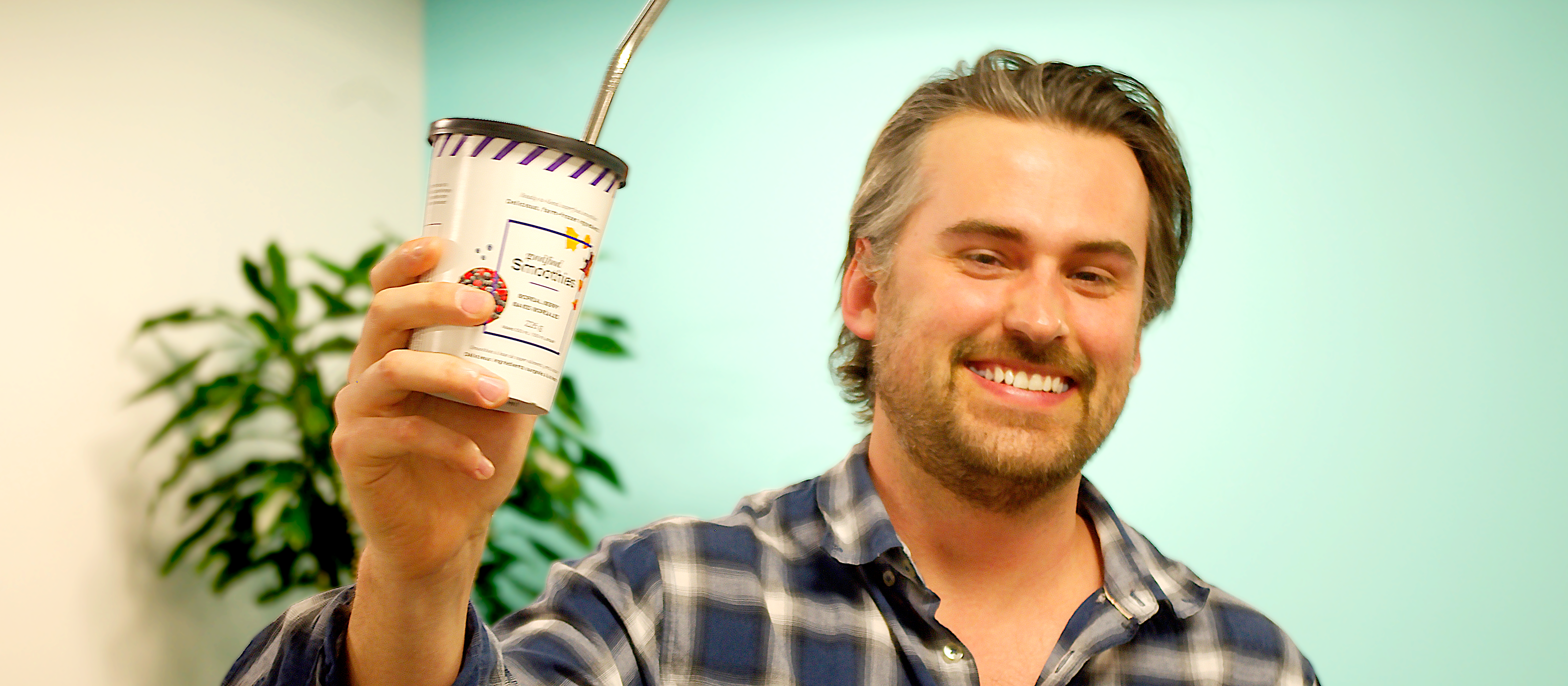 The Breakfast Breakthrough with Greg Perowne
If you're like most Canadians, you struggle to get a quick & healthy breakfast to start the day off right. Not to worry though, Goodfood Breakfast is here — and Greg Perowne, Head of Breakfast is leading the charge of superfood fueled mornings!

Early last summer Greg was at the tail-end of a thrilling and enriching multiple year adventure with Uber spent launching its ridesharing platform in cities across France, culminating with a move home to Montreal in early 2017 to bring Uber Eats to Quebec.

"It was just dawning on me that I was running out of things to build in that environment when a mutual friend happened to put me in touch with Goodfood's co-founder, Jonathan Ferrari. When Jon explained Goodfood's mission to disrupt and innovate in a domain as ancient and basic as home-prepared food, and the accompanying opportunity to build out a new team and product on something as foundational as breakfast, I knew I was hooked."
A worldly character, Greg's story (and subsequent passion for breakfast) is to a great degree influenced by a colourful sum of his many travels:
"When compared to most of my Goodfood peers, I am a late bloomer when it comes to food. It wasn't until my mid-twenties, when life brought me for extended stops to study or work in Spain, South Africa, India and China, that my passion for food was kindled. A strong and proud culinary tradition has been on display in nearly every country in which I've had the fortune to live. We Canadians borrow heavily, and continue to learn from all these world cuisines here at home. You would be hard-pressed to find a restaurant with Canadian cuisine while on a stroll down any of the trendy fine dining street in our biggest cities. Yet I've come to realize that no other cuisine treats breakfast with such reverence as Canadians and our North American neighbours. There is exceptional variety, constant innovation, and a cultural importance placed on this meal unmatched anywhere else in the world."
Beyond the cultural importance of breakfast, Greg highlights the aspects of nutrition, convenience and of course, great taste!

"I believe every piece of food with which we decide to fuel our bodies is important. That said, good habits come easier by starting your day off right. Despite our great breakfast tradition here in Canada, so many folk sadly tend to skip breakfast entirely on weekdays, or gravitate to unhealthy quick fixes at the coffee counter. Goodfood Breakfast is here to expand on this innate culinary strength and bring the wholesome back to your weekday mornings, paired with the incredible quality of flavours you've come to love from your Goodfood dinners. I aim to help you set your morning alarm clock 10 minutes later."

Easier said than done, but Greg thrives on challenge and has fun in the process:

"Building a complete team and its culture from the ground up is a once in a career luxury. Goodfood Breakfast is in its infancy, but our constantly growing team across all functions is composed of great human beings and high performers with which it is a treat to spend my days. Top of mind for me today is to find that superstar culinary innovator hungry for a challenge in the test kitchen to lead the development and creation of future breakfast products to add to our platform."

While Greg continues to shape the future of Goodfood Breakfast, he shares his favourite smoothie flavour du jour:

"While it's always changing, at the moment I'm particularly excited about the Boreal Berry, with deliciously layered flavours made almost entirely with products that grow in Canada's various ecosystems."

It would seem that Greg's culinary travels have come all the way back to Canada. Welcome home Greg!

---

Haven't yet tried Goodfood Smoothies? Learn more.