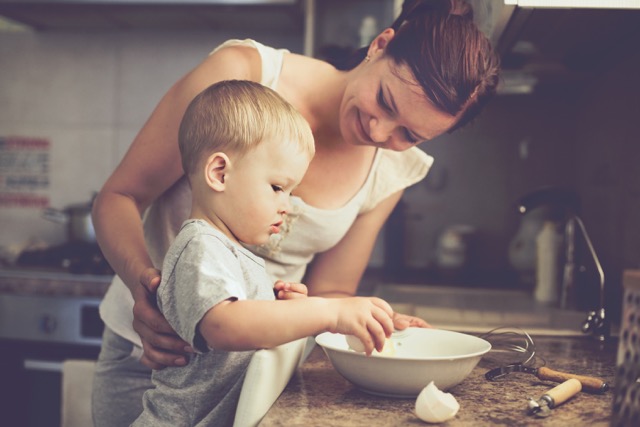 Family Dinner Done Right: Introducing our new Family Recipes
Most nights, getting dinner on the table after a whirlwind of school pickups, homework and extracurricular activities seems like a miracle. The hours between 4pm and 6pm are always a bit of a blur when kids are involved in the afternoon mix, but that doesn't mean that supper needs to suffer. We're thrilled to announce the arrival of our new family dinner plans, crafted with busy parents and children in mind.
Launched just last week, our Family Plan offers four weekly recipe choices that are both nutritious and delicious. Best of all, they take 20-30 minutes to prepare, a huge win during after-school madness.
We've consulted with a team of little taste testers to ensure that our family recipes are good to the last bite, while also pleasing the palates of parents. Frozen chicken nuggets and pizzas are things of the past as we create weekly recipes for your family including Apple Cider-Glazed Chicken and Sweet & Sour Stir Fried Beef. The focus is on kid-friendly flavours, healthy ingredients and simple step-by-step instructions to get food on to the table faster.
Rather than sticking the kids in front of the television or trying to keep their hands away from the stove, may we suggest making the entire dinner prep process easier by including them in the cooking fun? These recipes are kid-friendly so they can get involved in the kitchen with tasks as simple as adding a dash of salt and pepper or lining a baking sheet with parchment paper.
Getting kids into the kitchen not only saves our sanity, but empowers them with the skills for a healthier future. By learning the basics of cooking they will gain a foundation for food preparation and the importance of fresh, healthy ingredients. And chances are that if they are involved in the process, their plates will be that much cleaner at the end of the meal.
We've already begun to hear the praises of parents about our new meals! "I think the Family Plan is fabulous," says Kimry. "Easier recipes requiring less time is definitely appreciated by a working mom like me! Kids loved the Beef Bolognese last night."
Our classic recipes are still available in portions of four, but may we suggest giving our family dinner a try tonight?