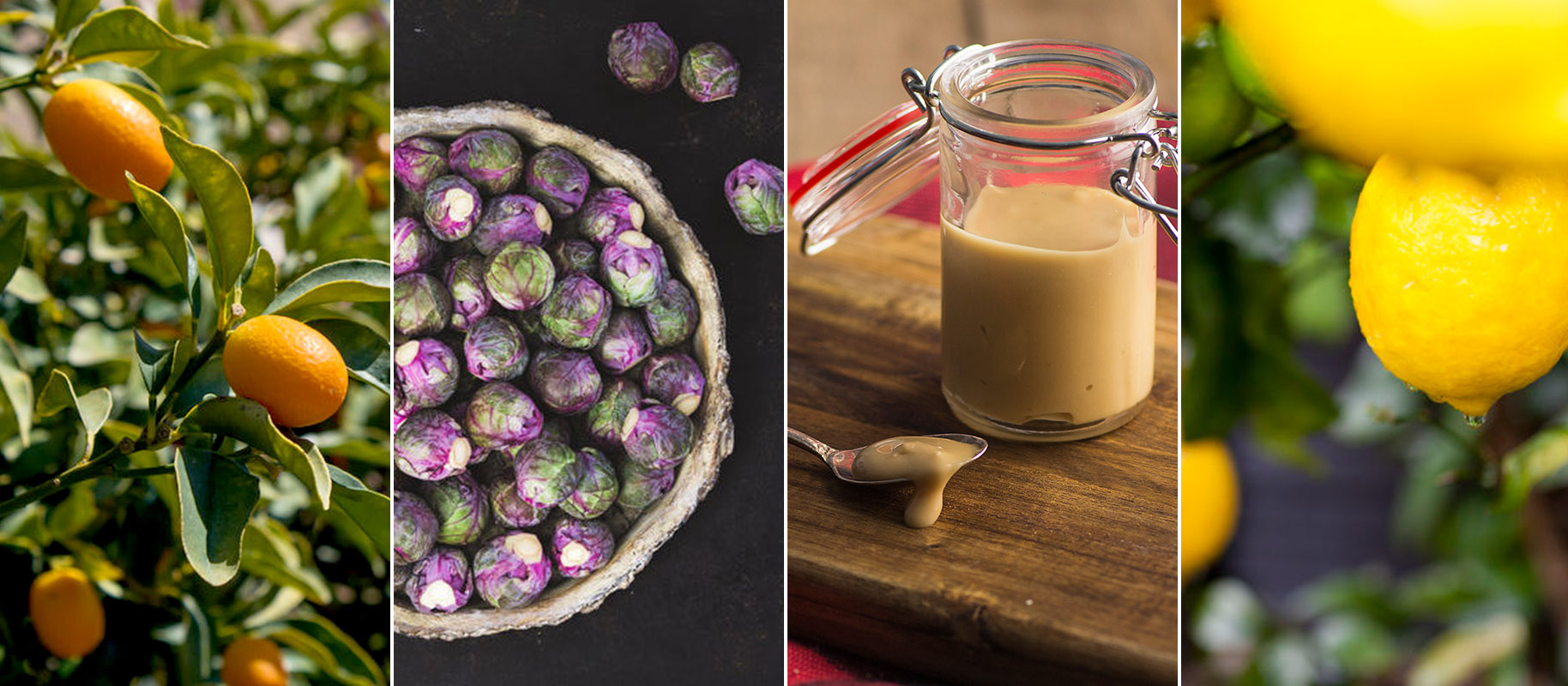 FEBRUARY 2019: SPOTLIGHT INGREDIENTS
While mother nature is giving us all she's got, we wanted to bring some colourful spotlight ingredients to the table to brighten up the coldest month of the year!
KUMQUATS
Kumquats are tiny oblong shaped citrus fruits with a somewhat thick skin, regardless of their small size. The funny thing about them? They're best-eaten skin-on! Kumquats have a bit of sweetness to them, but their raw flavour is mainly sour. Pro tip: to make a kumquat sweeter,  squeeze its juices out and bite away!
PURPLE BRUSSELS SPROUTS
Not a fan of brussels sprouts? We're hoping their purple cousins will change your heart. Easy on the eyes, their leaves parade layers of deep purple paired with violet red tips and veins. When it comes to down to flavour, purple sprouts offer a nutty and much sweeter bite than their green counterpart.
MAPLE BUTTER
Made from our favourite delicacy, this very Canadian butter boasts a light and spreadable texture, similar to peanut butter.  The best part? Maple butter is fat-free (yum!) and its only sugar stems for maple syrup, which means its healthier and full of nutrients, while adding tons of flavour to your meals: win-win.
MEYER LEMON
Can't pick between an orange and a lemon… Give the Meyer lemon a go! Sweeter and less acidic, they have a softer flavour than their famously sour siblings. Keep in mind, Meyers' skin often thinner than other lemons, which means they may require extra TLC when zesting.
_______
Check out the spotlight ingredients on the menu!