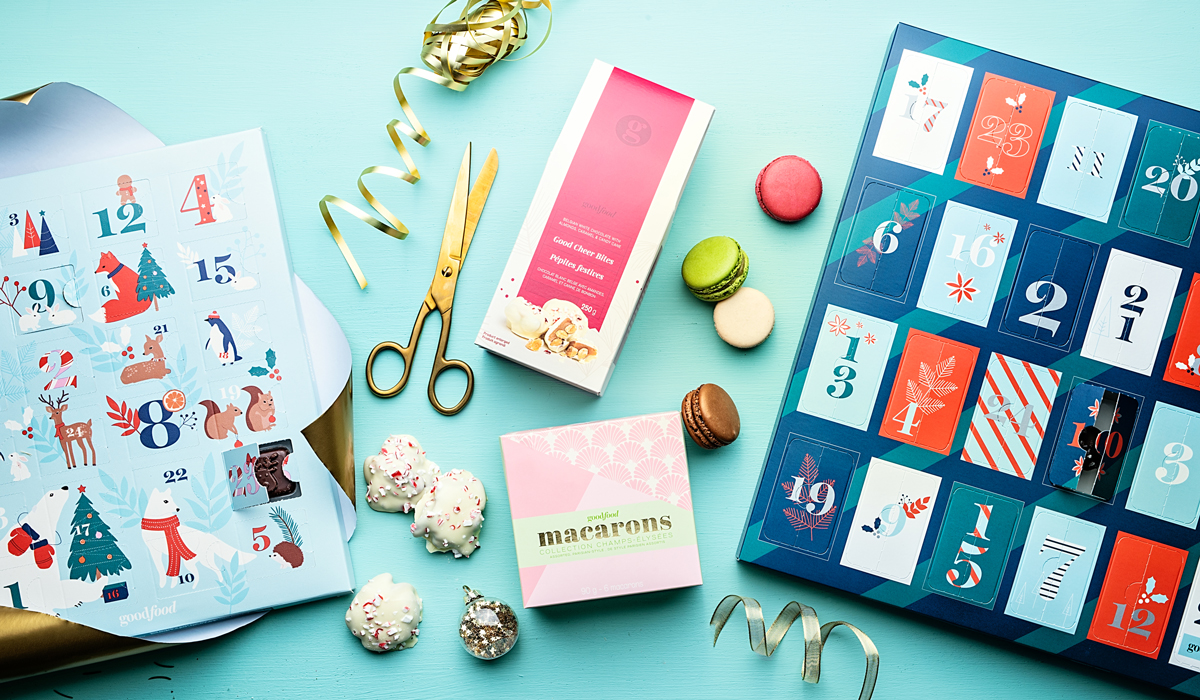 Festive Goodies for Everyone on your List
Good food, good friends… and the goodness of family. Canada, it's time to get festive again! This Holiday season, savour the joy of togetherness with feasts to remember, drinks that raise the bar and sweets that make ordinary moments worthy of celebration. From giftable goodies to treats for yourself, we've got the Holidays hacked! Check out our festive selection and get a taste of true Holiday spirit.
Macarons Champs-Élysées Collection
French flair comes to life in these macarons. They're as pretty as they are tasty, with flavours including caramel, chocolate and pistachio.
Assorted Chocolate Truffles Advent Calendar
From us to you, here are 24 of life's best things – and a truffle for each day too. Happy holidays!
Assorted Milk Chocolates Advent Calendar
Count down to the big day with a different daily chocolate treat. What's behind the little door today? There's only one way to find out!
Good Cheer Bites
What do you get when you mix white Belgian chocolate with almonds, caramel and pieces of crunchy candy cane? Sheer, unadulterated joy.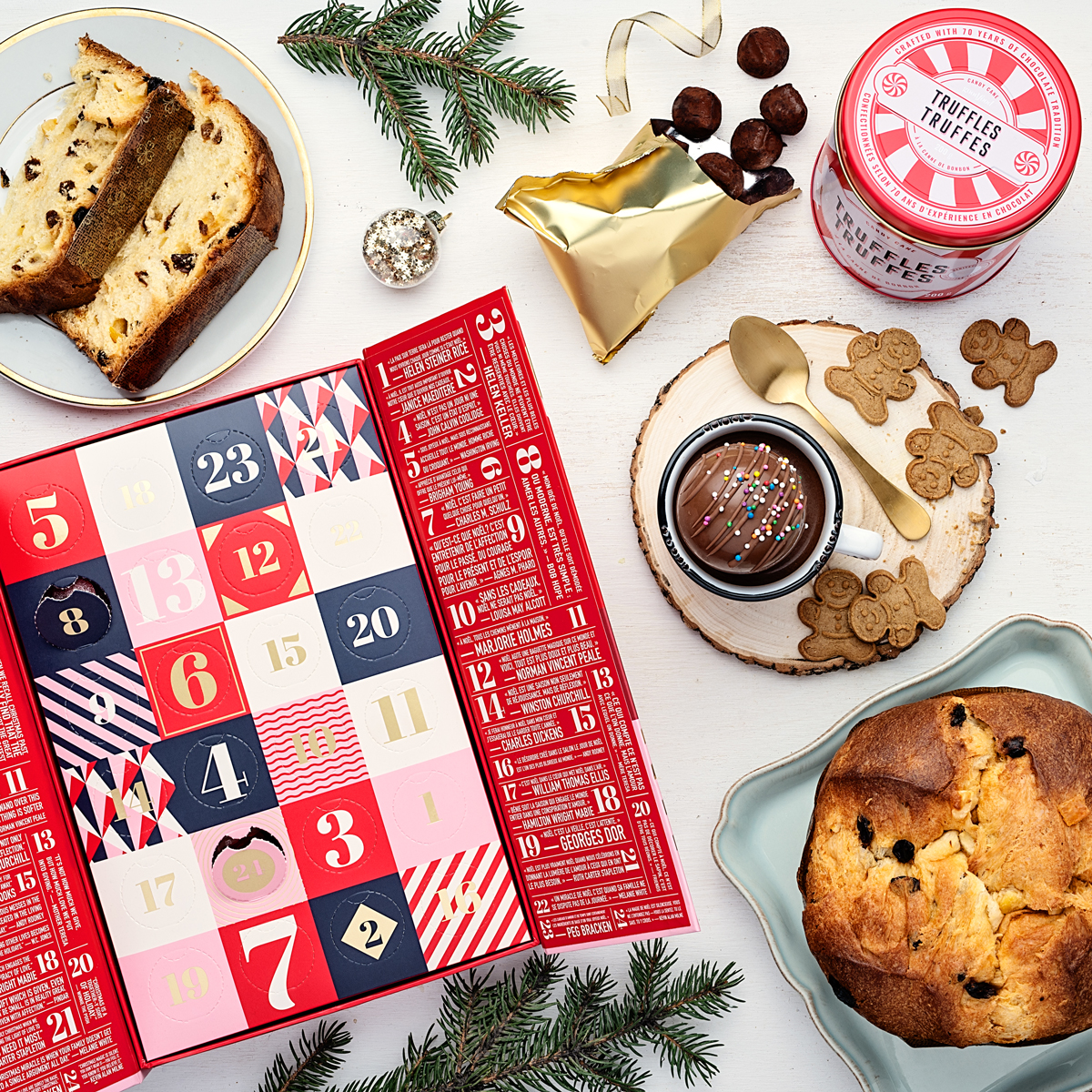 Candy Cane Truffles
No wonder these minty chocolate truffles are so decadently indulgent! They're crafted by a Canadian family owned business with 70 years of chocolate-making expertise.
Gingerbread Cookies
These classic gingerbread buddies are sweetened with a mix of molasses and brown sugar. You'll love their touch of seasonal spice.
Chocolate Bomb Triple Treat
These hot chocolates are the bomb! They're peanut free and come in a trio of irresistible flavours: candy cane, caramel and classic with mini marshmallows.
Advent Calendar Mixed Candy Treats
Life is sweet, especially during the Holidays when every day reveals a new sweet treat behind the doors of this cute advent calendar.
Traditional Panettone
This sweet brioche made in Italy pops with the flavour of raisins and candied citrus. It's the perfect accompaniment to your after dinner espresso.
Arctic Pick
There's snow doubt you'll love this wintry gummy candy mix! Especially with its yummy fruity flavours of peach, raspberry, banana and strawberry.
Merry Days Green Tea Blend
This refreshing green and mint tea blend is speckled with pretty red fruit for instant holiday vibes, in both look and flavour.