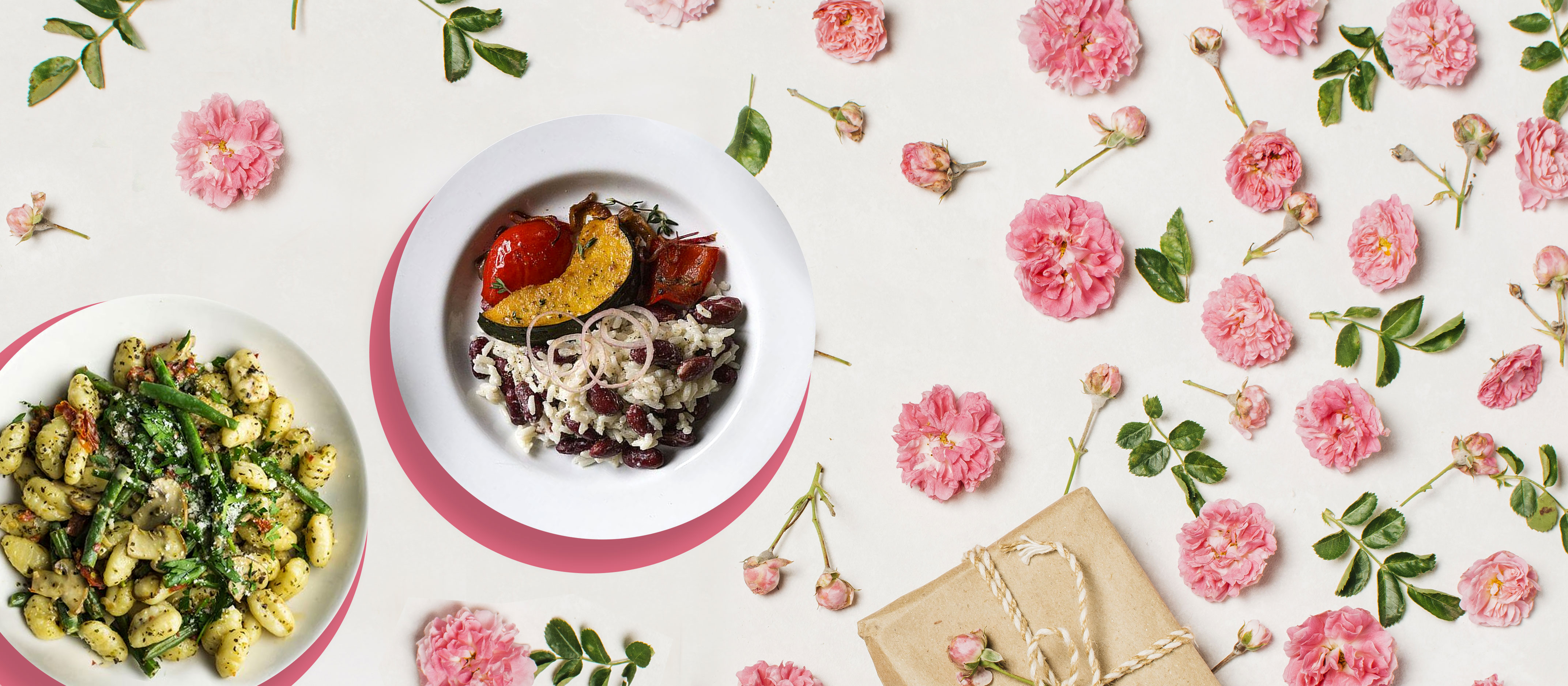 FOR THE LOVE OF COOKING
In the spirit of Valentine's Day, we wanted to highlight some of our members who shared how Goodfood has brought them closer to their sweethearts at dinnertime. Cooking and eating together is a great way to spend quality time with your significant other, yet is something that is oftentimes taken for granted. Hanging out together in the kitchen and catching up after a long day of work, then raving over the delicious dinner you collaborated on is a super gratifying and feel-good way to spend the evening. We challenge those of you who haven't done this to set aside a night to cook and eat a Goodfood recipe together, focusing on enjoying each other's company, no distractions. An added bonus: cooking as a team of two makes the prep time even faster (and a lot more fun)!
Read on to hear from some of our members who have turned Goodfood nights into a couple's activity they look forward to multiple times a week!
"We've really enjoyed spending time together cooking! Both of us are trying to make lifestyle changes which include improving our nutrition and this has helped incredibly!" – Heather
"My husband and I love Goodfood. We get to spend quality time together cooking fresh, delicious, healthy, restaurant-quality meals, without the headache of recipe-researching and grocery shopping, and there is no waste!" – Lisa
"We decided to give Goodfood a try and have LOVED IT! Genuinely, the recipes are creative and delicious. Plus the new ideas are reminding me of why I enjoy cooking. It's so great and my husband and I can make them together <3" – Caileigh
"Goodfood has been a blessing for myself and my husband. He no longer asks what are we making for dinner first thing in the morning. We enjoy checking out the menu, choosing our meals, receiving our box and cooking these fantastic and healthy meals together." – Rachel
"My fiancé and I both work in law enforcement which means we both work shift work. Eating healthy, tasty meals is important. Now we actually find time to visit with each other at the dinner table. Goodfood has been excellent and we highly recommend it." – Ernest
"We have been loving our Goodfood boxes. Each week we get to try recipes we normally wouldn't think to cook, and we have so much fun doing it! My husband and I get to spend some quality time in the kitchen and the food is always delicious!" – Makenzie
"Sharing time in the kitchen with my husband is a great end to our pleasantly occupied schedules. We are cooking with new foods, and discovering spices and a wide variety of meals." – Lorraine
Do you also cook Goodfood as a couple, or are you now going to try it out? Don't be shy to share your experiences with us on Facebook, Google and TrustPilot!
Pro tip for an unforgettable Valentine's Day date night in: try our L'Artisan collection of gourmet recipes, which feature a high-quality protein accompanied by delectable sides. An upscale meal in the comfort of home for much less than restaurant prices? Count us in! Our upcoming L'Artisan recipes (Filet Mignon and Lamb T-Bones) are perfect for the the weeks surrounding Valentine's Day 😉 They can be ordered with any of our Classic, Easy Prep or Clean15 plans! See what's coming up on the menu here.