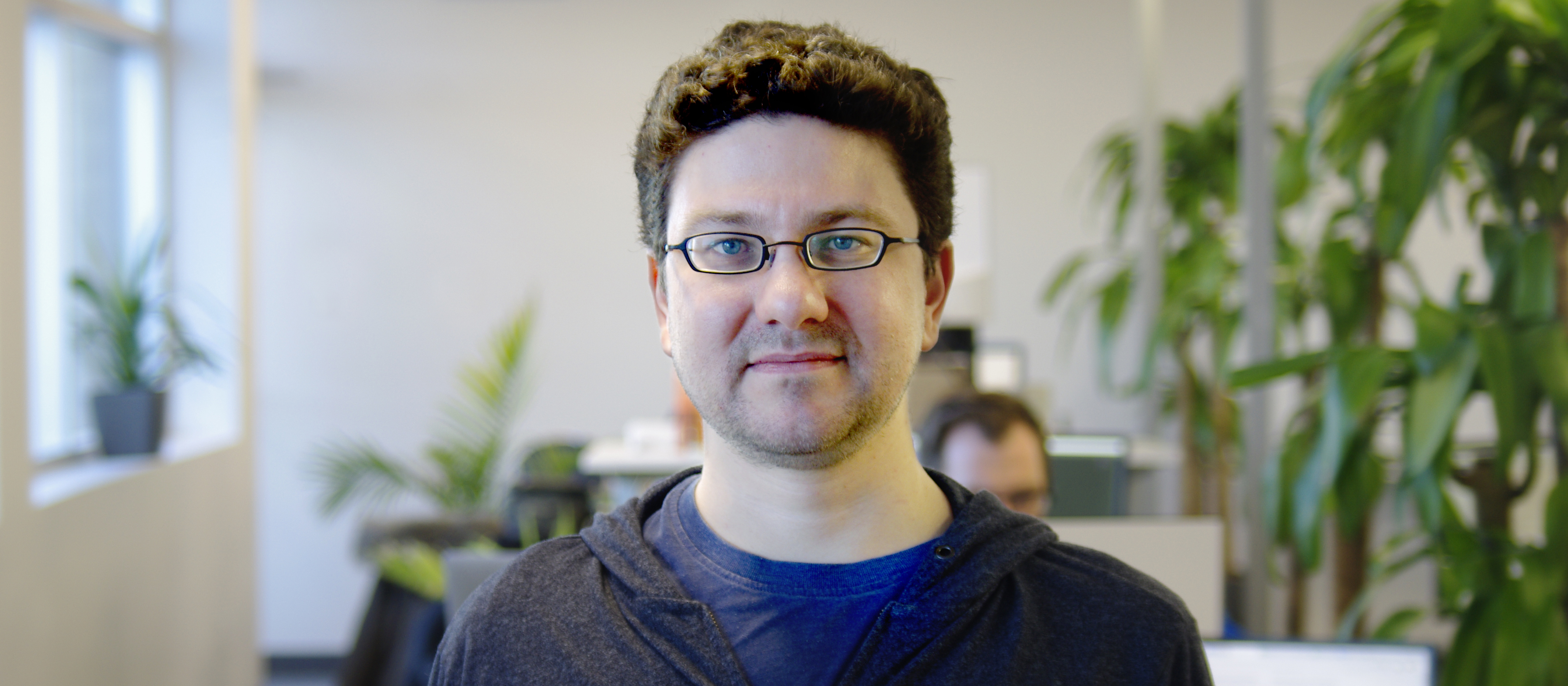 FROM BYTES TO BITES with Benoît Girouard Bond
In the age of information, entire industries have been transformed by the world wide web.
Culinary creativity, innovative processes & logistics as well as some entrepreneurial bravura have all contributed in recent years to the rising success of meal kit services.
However, the role of technology cannot be understated serving as the backbone to the business.
With close to 90% of Canadians now using the internet on a daily basis, widespread web connectivity has empowered food lovers across the nation to look beyond supermarkets for dinnertime solutions.
Luckily for us, there are tech-savvy wizards like Goodfood's Director of Information Technology, Benoît Girouard Bond, to help make it all possible.

Benoît's interest in tech began at an early age:
"Back when I was a kid, a lot of the computers were monochromes and the only way to operate them was by command line with DOS. As I learned more and more about computers, I began messing around with primitive programming language like QBASIC."

Following his self-start in the field, Benoît completed his programming studies and then worked his way up to Nintendo User Guide Team Lead at Gameloft. When he was ready for a new challenge, he found himself faced with a developer's dilemma:
"I had two job offers onhand: one that promised an established team and a casual routine. The other said I'd have to handle everything that's remotely related to computers for a novelty food company startup. I chose the latter — and I'm so glad that I did!"

While Benoît rebooted his career as a one-man show at Goodfood supported only by a few contractors, the challenges of rapid growth became apparent early on:
"Back in our early years, we didn't have much traffic on the website and therefore didn't need a strong server. Then one day Anne-Marie Withenshaw talked about us on the radio and our servers just crashed and died right there — they were just too weak to handle all the new visitors to our site. When I learned that this would be a tiny spike compared to the upcoming main event (an appearance on television), the pressure was on! I poured all my expertise and effort into setting up servers that would survive a TV appearance. The server setup was completed a few days before the main event and while I sat there ready for anything, thankfully it held on!"
Scaling up in a fast-paced environment while minimizing technical debt also requires the enlistment of other passionate wizards:
"You have to hire the right people. People that are better than you at certain things. I'm grateful to have an exceptional team that continually delivers above expectations. Together we add new features on the website for members and we make new tools to make our colleagues' lives easier."
At the forefront of a technology-fueled food revolution, Benoît continues to push the envelope with ingenious technical solutions, all the while perfecting (and savouring) his grandmother's spaghetti sauce recipe.

Noble pursuits indeed!

——————————-

Want to join the fast-growing Goodfood IT team? Check out our Careers page!