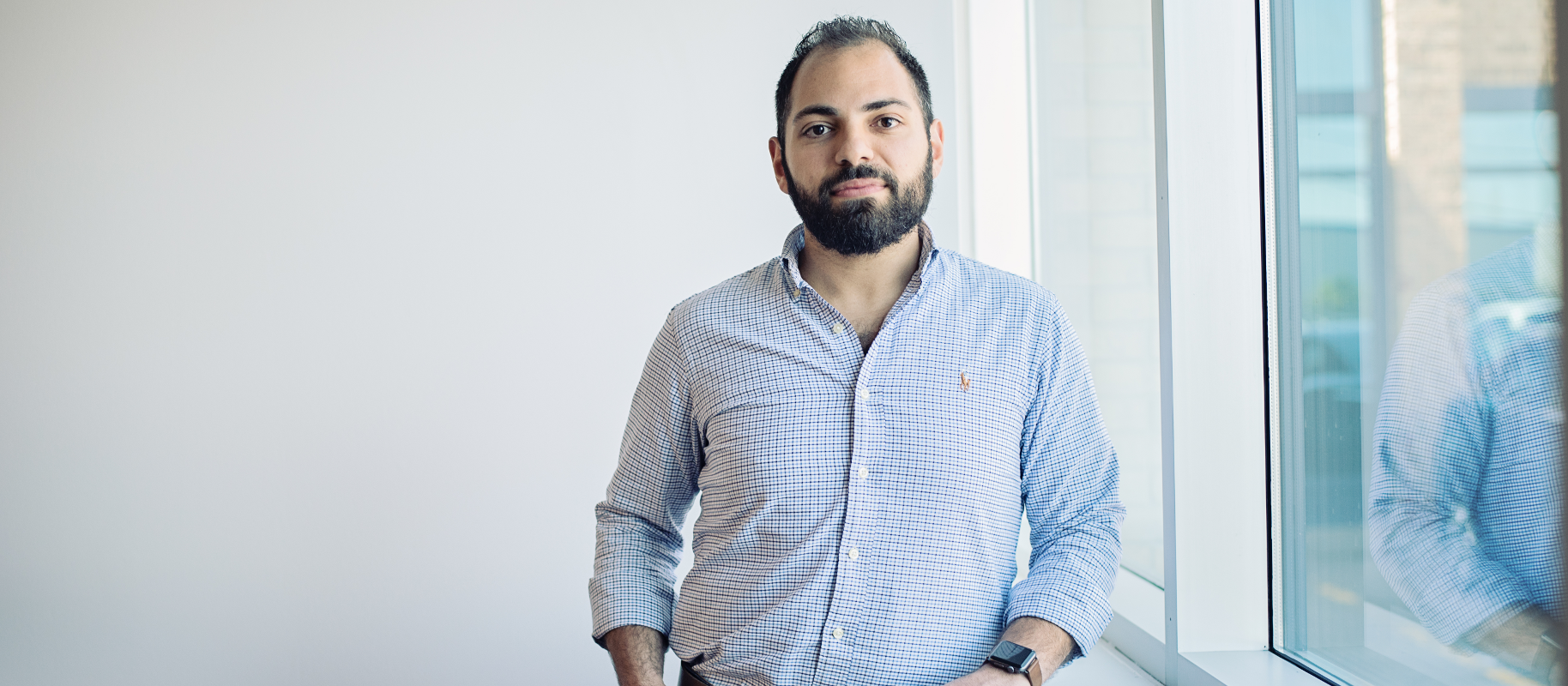 FROM FARM TO TABLE with Raffi Krikorian, Co-founder
What kind of person decides to shake up a tried-and-true industry that's been operating the same way for decades? Raffi Krikorian, Goodfood's Co-founder and Vice President of Procurement shares a glimpse into why he's on a mission to change the way food gets onto Canadians' dinner tables.
For one, Raffi is a foodie, born and bred.
"I've always been obsessed with food, ever since I was a child. All of the stories my parents tell about me involve me eating, cooking, or asking about food" recounts Raffi with a nostalgic chuckle. "Some of my best memories are of going to the farm with my family, sitting on the tractor, picking vegetables fresh from the crops and biting into them raw."
Raffi paid his way through school with student jobs, learning about fresh produce in a grocery store and even working as a butcher for the first 4 years of his working life. After getting his finance degree, Raffi put his business acumen to work in a business development role at the National Bank. After teaming up with friends and fellow co-founders Jonathan Ferrari and Neil Cuggy, the wheels of change were set in motion.
The appreciation for fresh food and the drive to succeed led Raffi to find his calling, helping Canadians enjoy fresher, better quality and more local produce while simultaneously supporting Canadian farmers.
"We have great respect for local farmers putting everything they have into the land they own to grow what they believe is the most beautiful, flavourful produce." explains Raffi. "Many farmers have difficulty 'marketing' their products and getting it into the hands of families other than their own, as well as making a living off of their lifetime of efforts. That's where we come in and connect the farms with our members. We make sure the farmers are able to sell what they harvest and that our members have the freshest fruits and vegetables to put on their table."
Smack dab in the middle of the supply chain, Raffi describes the nuances of the demand end as well: "We always try to provide the best, but we also understand that our members know what's best. We give them total control and let them dictate the standards and challenge us to do better. The feedback loop is incredibly tight. We give ourselves flexibility with our suppliers so that if our members aren't happy with something, we are able to make the necessary adjustments extremely quickly."
Anyone that knows Raffi knows that he's a fierce negotiator as well as a pundit for value. "Every penny that we save on food, we reinvest into our member's baskets to continuously give them more value. Our objective is to keep it playful and interesting for our members and make sure we help them rediscover food from another angle week after week."
Honing that edge is challenge in itself however. In an increasingly global economy, it takes something special to 'wow' the average consumer nowadays. Raffi isn't discouraged though, novel approaches are his forte and one method of sourcing unconventional ingredients in particular speaks to his dedication of working directly with farms. "We look for different cultivars of fruits and vegetables that were grown years ago and that seem to have disappeared; we try to understand why that's the case and how we can bring those vegetables back to life through our baskets. We look at seed catalogues from vendors that we trust and try to pick the seeds that we think would be best suited for our recipes, and we work with our grower-partners to plant these in the ground for us to be able to harvest just-in-time to put into our baskets."
No success comes overnight as Raffi will tell you, and his words of advice for other young entrepreneurs are highly resonant in an age where easy wins and instant gratification can sometimes trump good old fashioned hard work and risk-taking.
"If you're not feeling significantly challenged every single day, you're not trying hard enough and there's too much value being left on the table."
(We told you he was a pundit for value.)
__________
See what Raffi has been working on getting onto your dinner table this week, check out the menu!
Have a question for Raffi? Reach out to our Member Happiness team and they'll be happy to get an answer for you!