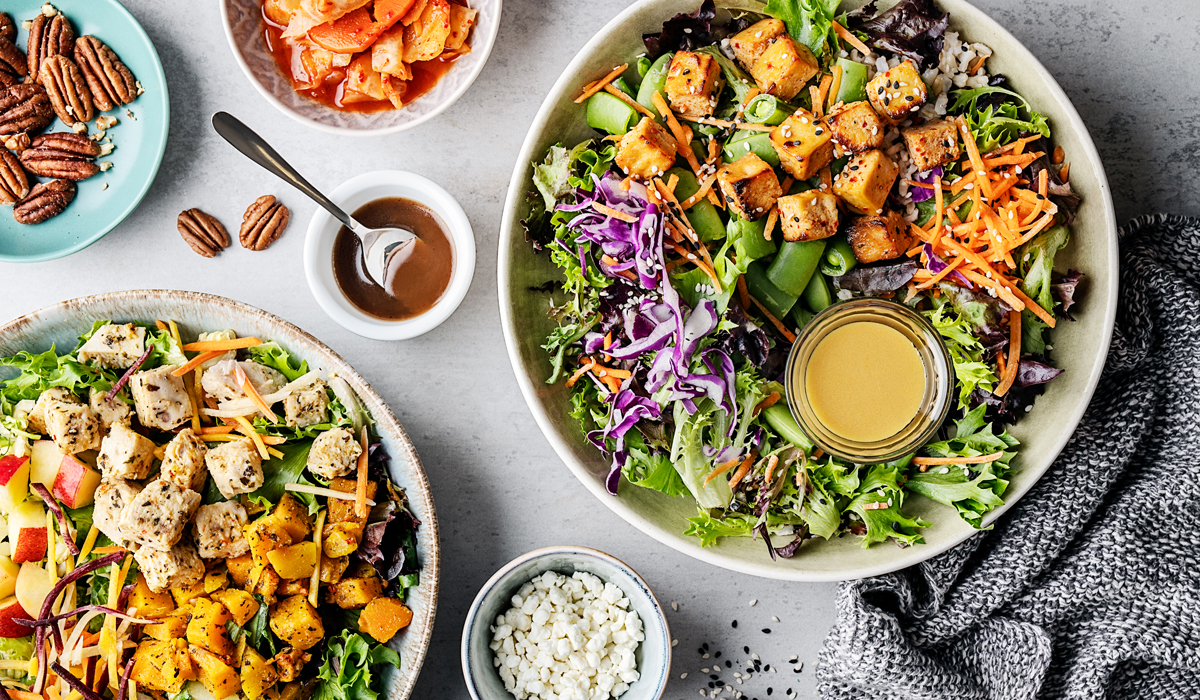 Game Changing Salads
If you're anything like us, you ate all the Holiday food this season. If you want a lighter bite this month, look no further. Goodfood has all the healthy options just a click away.
A well-built salad means freshness, crunch and hearty satisfaction. We spend months planning, tasting and perfecting our readymade salad recipes to make them irresistibly scrumptious! But you can make your own just as spectacular. All you need are the right ingredients and a little imagination.
Some of our favourite healthy options include: 
Thick, Creamy Caesar Vinaigrette
Did you know that our recipe for the Thick, Creamy Caesar Vinaigrette was designed with a beloved Montreal salad shop? 
Seoul Style Marinated Tofu Bowl 

Jumbo Pecans Halves 
Chef's Tip: 

Want to elevate your salad game? Try playing with temperatures! Toast pecans, almonds or pumpkin seeds quickly in a dry pan on  medium heat before popping them atop your salad – not only will it create contrast, it'll bring out their nutty flavour.
Radishes 

Crumbled Goat Cheese

Seasoned Turkey Feast Salad
To explore all of the flavourful, healthy grocery items we offer, click here.