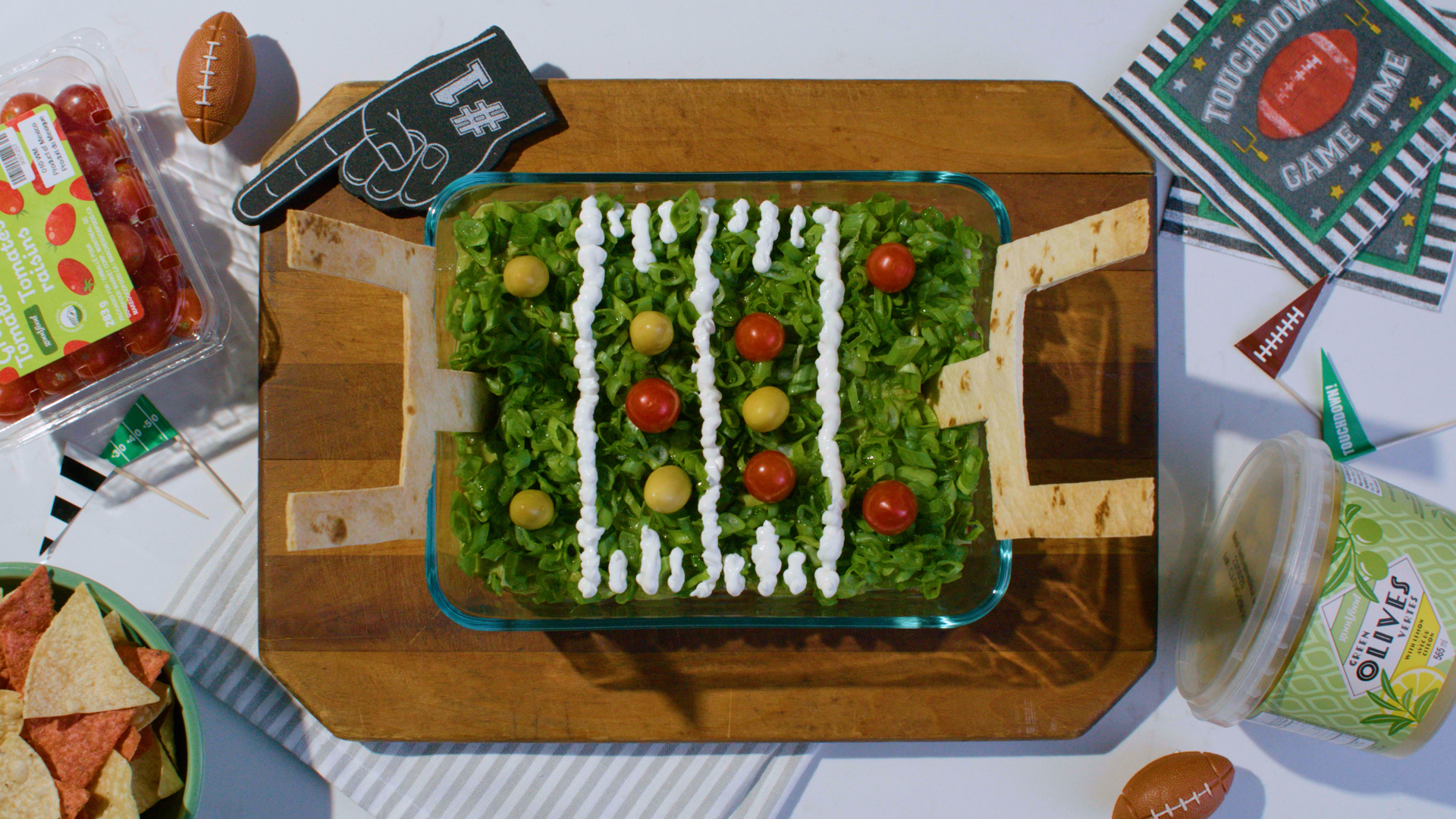 Game Day Dip
It's almost game time! 🏈 No matter the team you're rooting for or who you're watching with, Game Day snacks are a must. 🌮 🥨🧀 Get the party started with Goodfood's ultimate Game Day dip.
Ingredients:
1 container of Refried Beans
1 container of Goodfood Sour Cream
1 container of Goodfood Salsa
1 brick of Goodfood Cheddar
1 container of Goodfood Guacamole
1-2 bushels Goodfood Green Onions
1 container of  Goodfood Green Olives
1 container of Goodfood Grape Tomatoes
2 Tortillas
Recipe:
Heat oven to 375°F.
In a dish (we used a 9×13 glass baking dish), start the dip off by adding a layer of refried beans, followed by a layer of sour cream, then salsa.
If you're using a brick of cheese, grate a layer of cheese on top of the salsa. If using shredded cheese, add a layer now.
Place a layer of guacamole on top of the cheese. Next, slice the green onions into thin slices to cover the cheese.
Add additional sour cream on top in the shape of football field lines.
For the players, slice your green olives and grape tomatoes horizontally. Place the desired number of players on the field.
Finally, cut your tortilla into the shape of a football post (imagine a y shape) and place the two posts on a baking tray. Place the tray in the oven for 8-10 minutes, or until tortillas are golden. Place them at each end of the dip, and get ready to enjoy!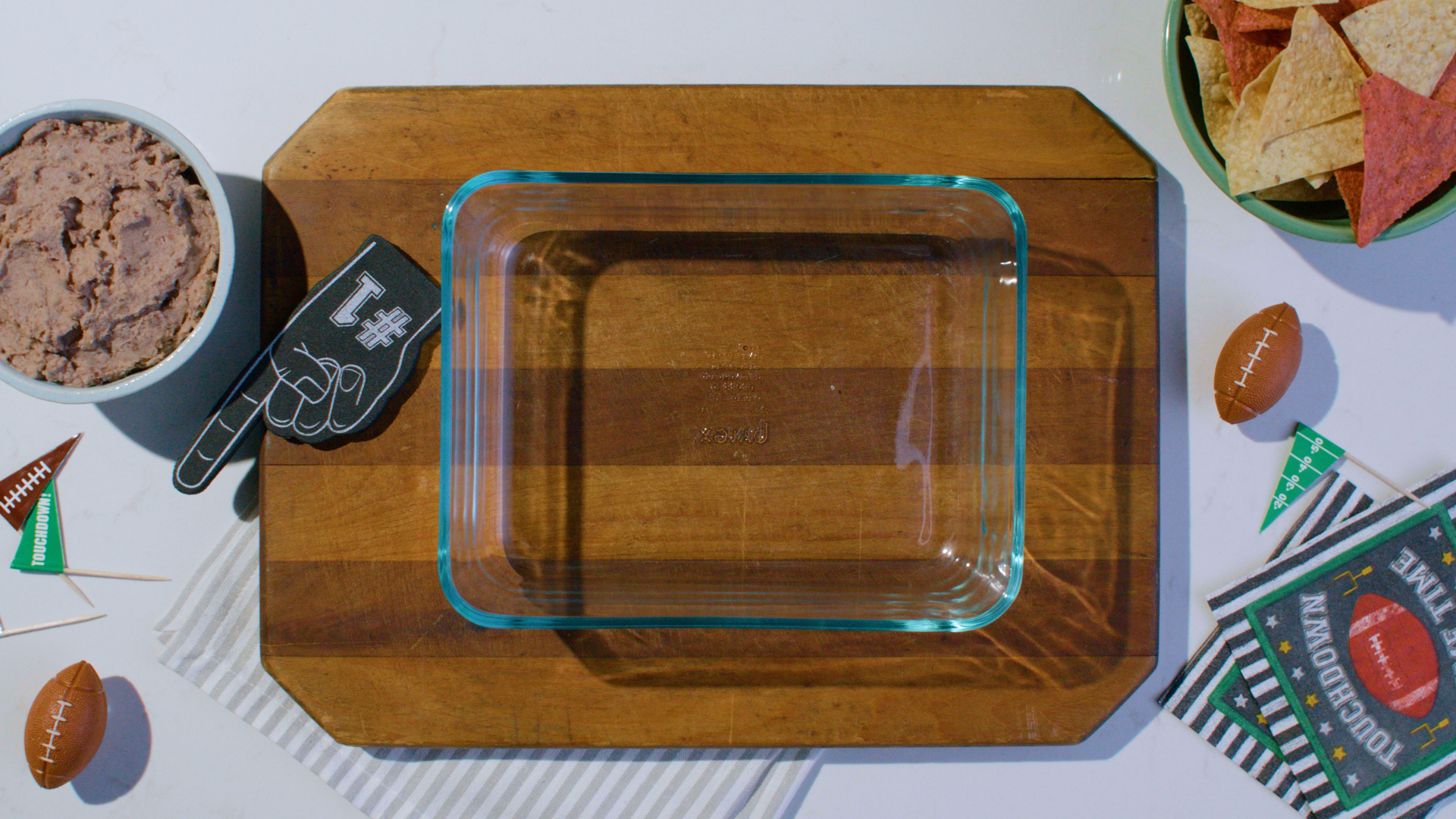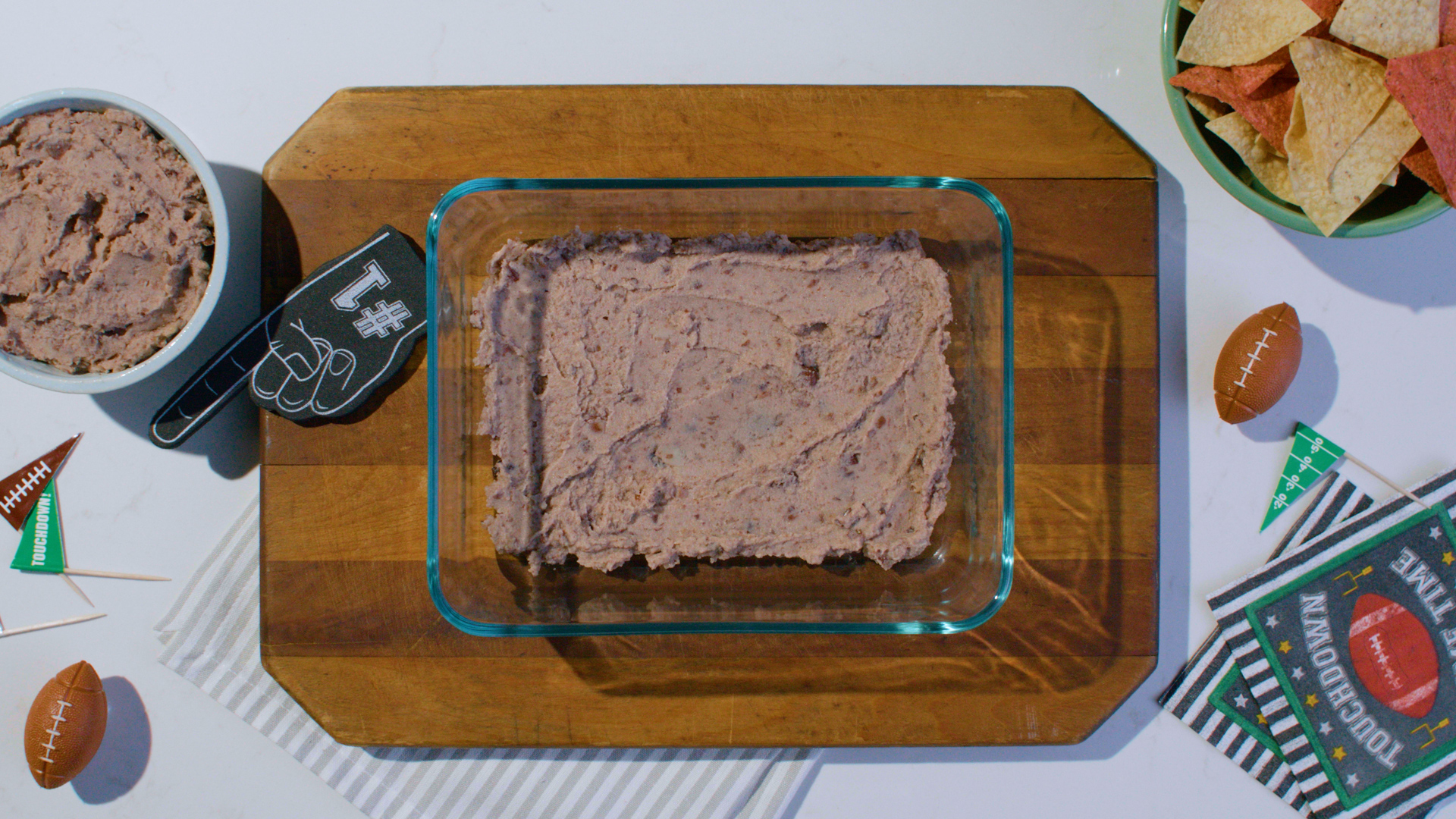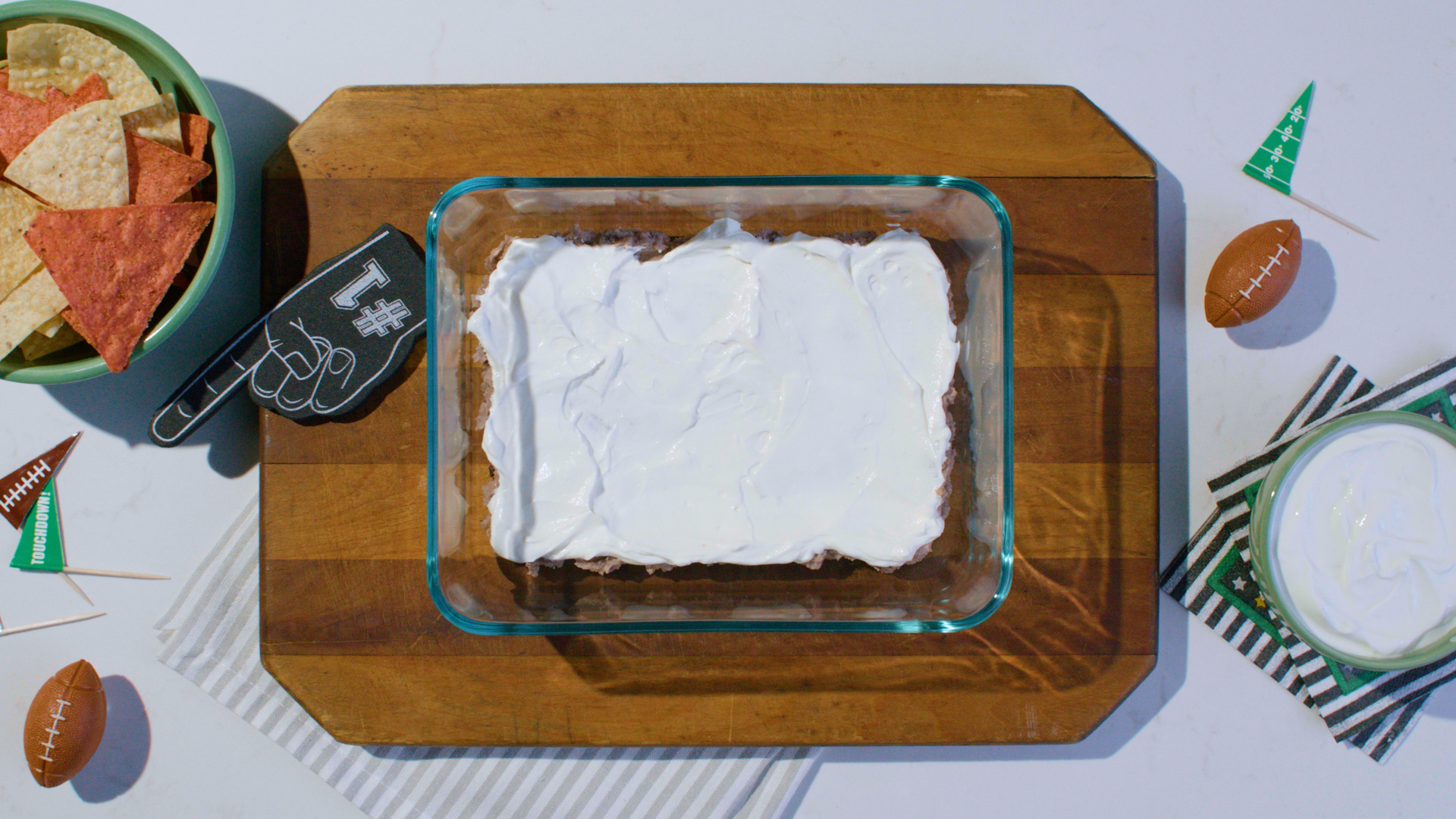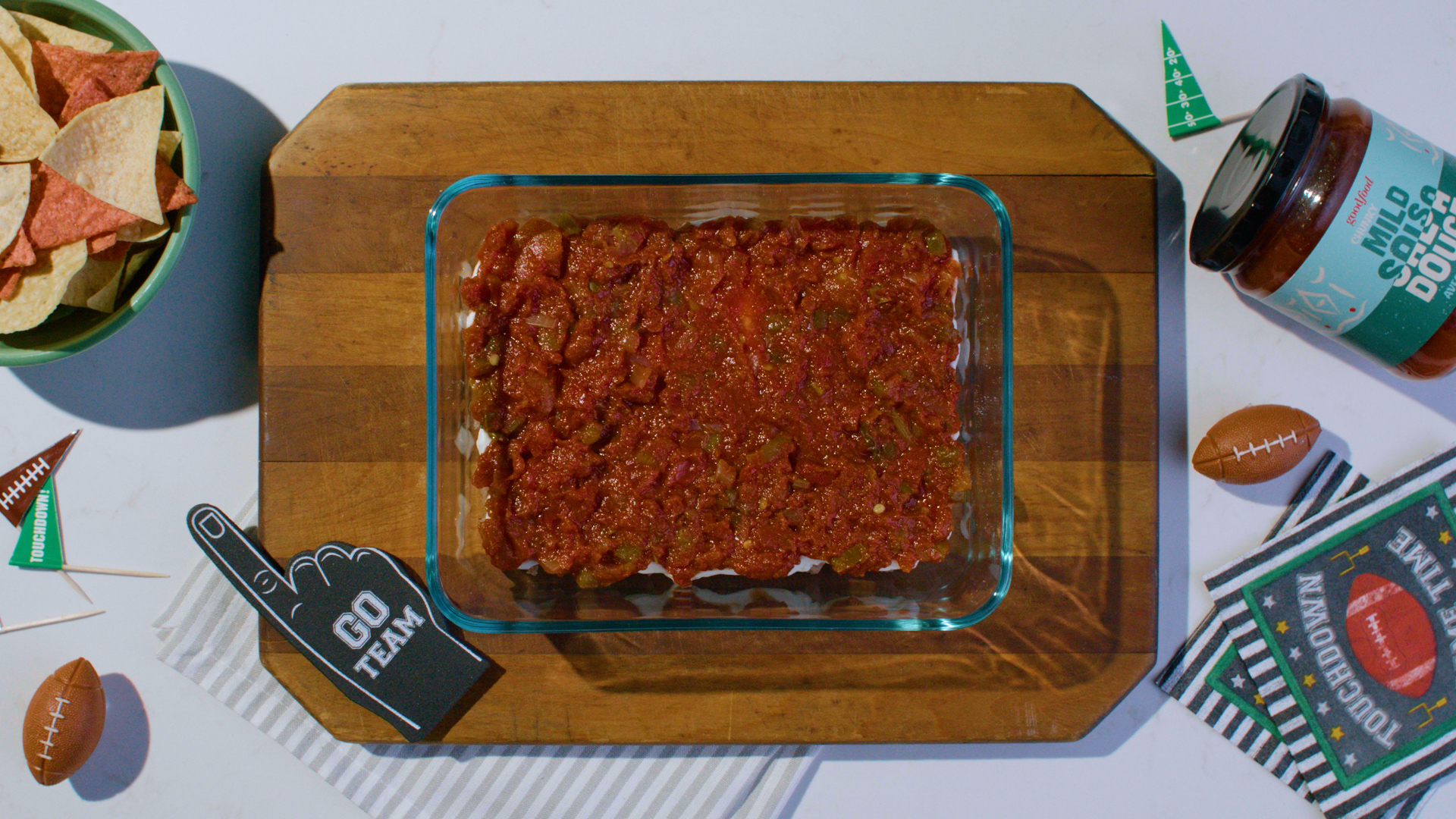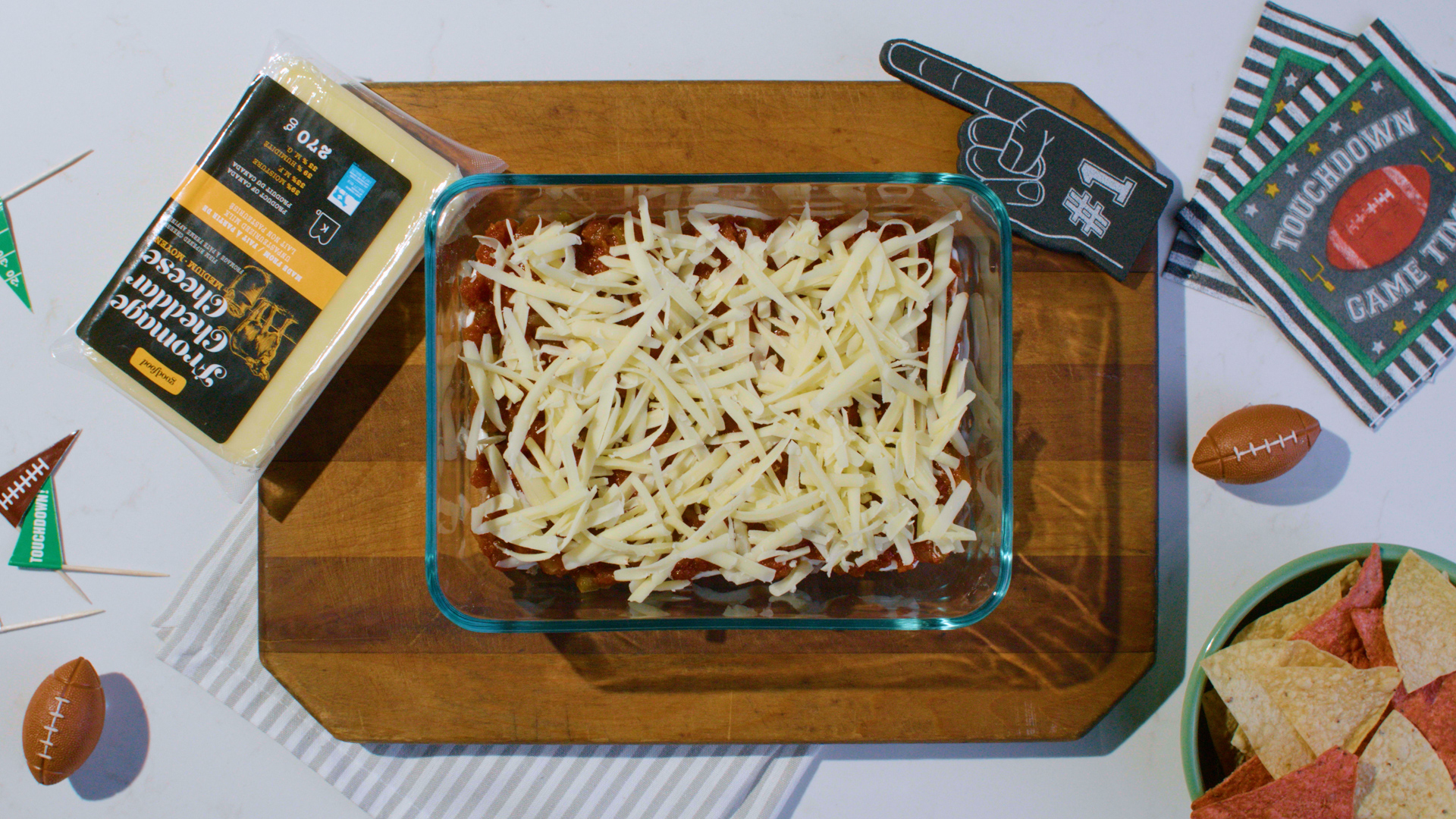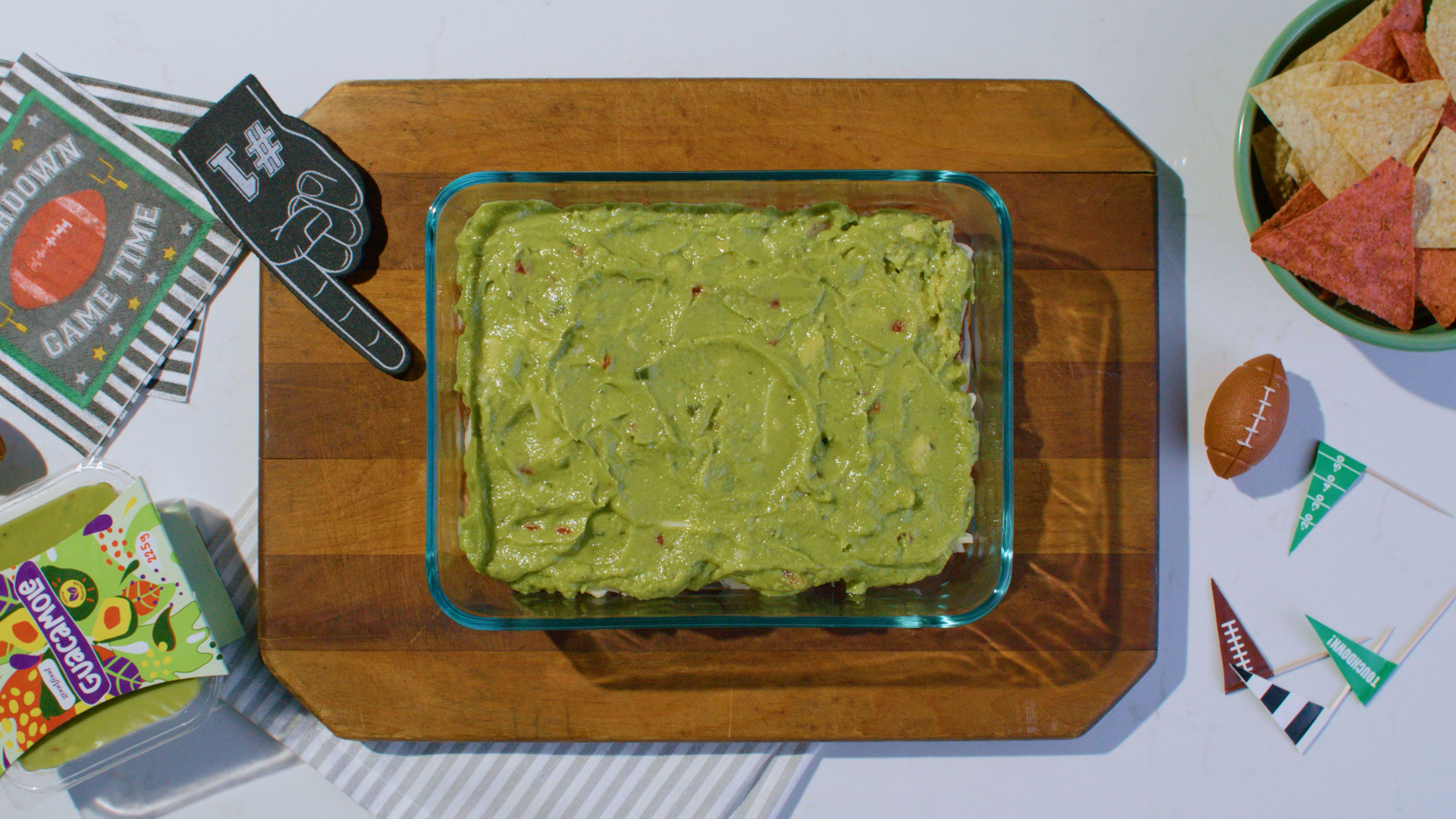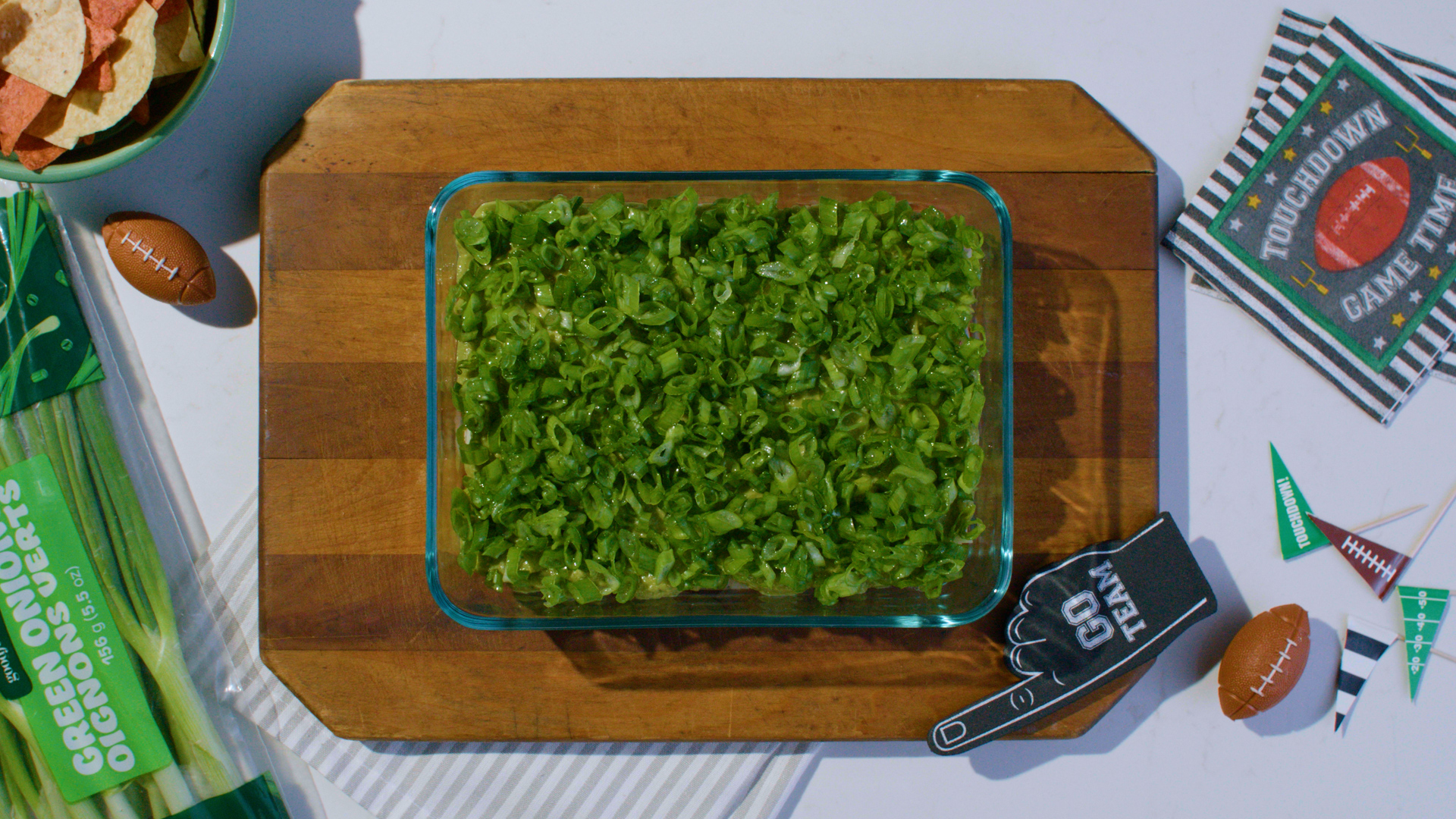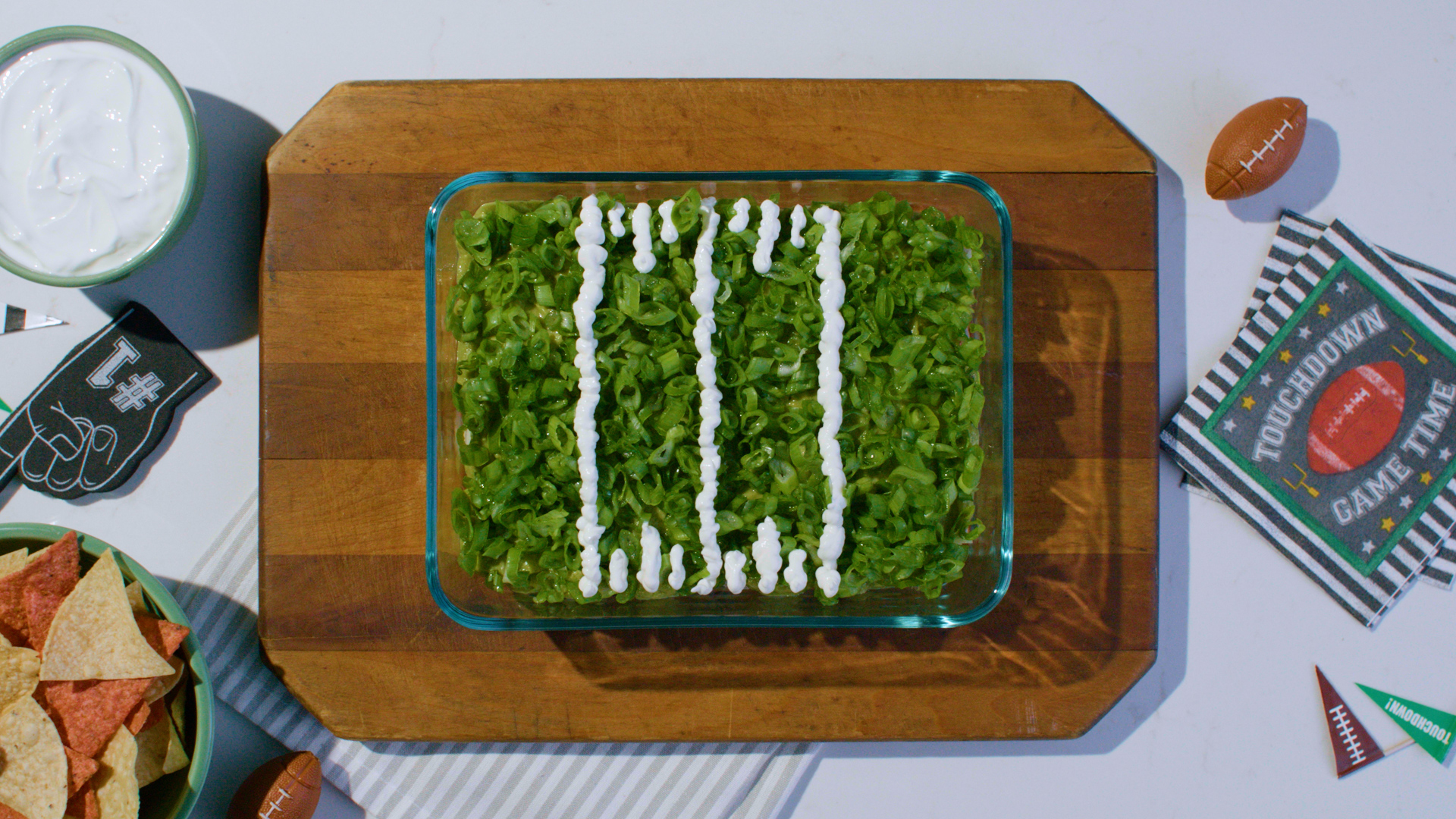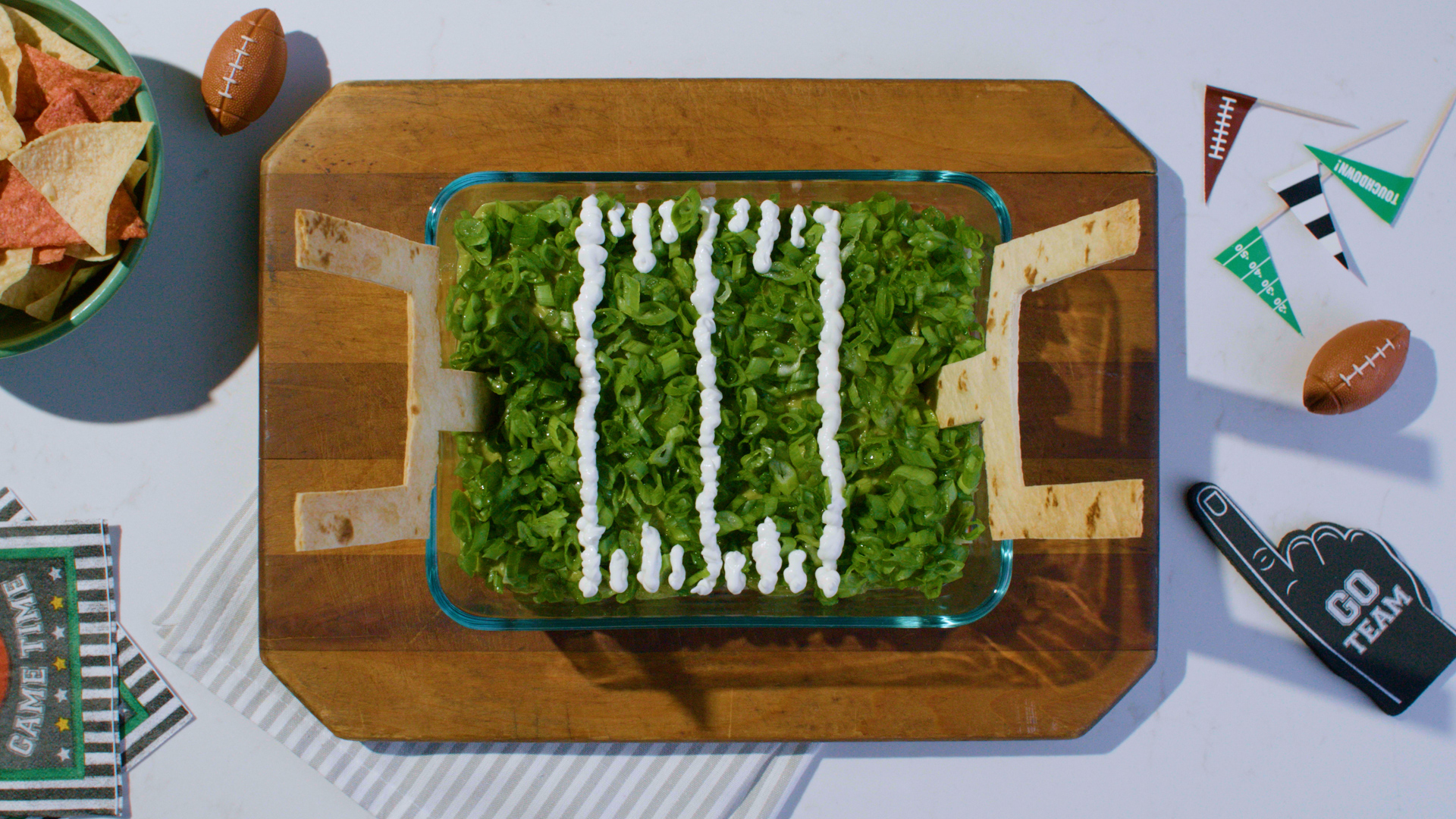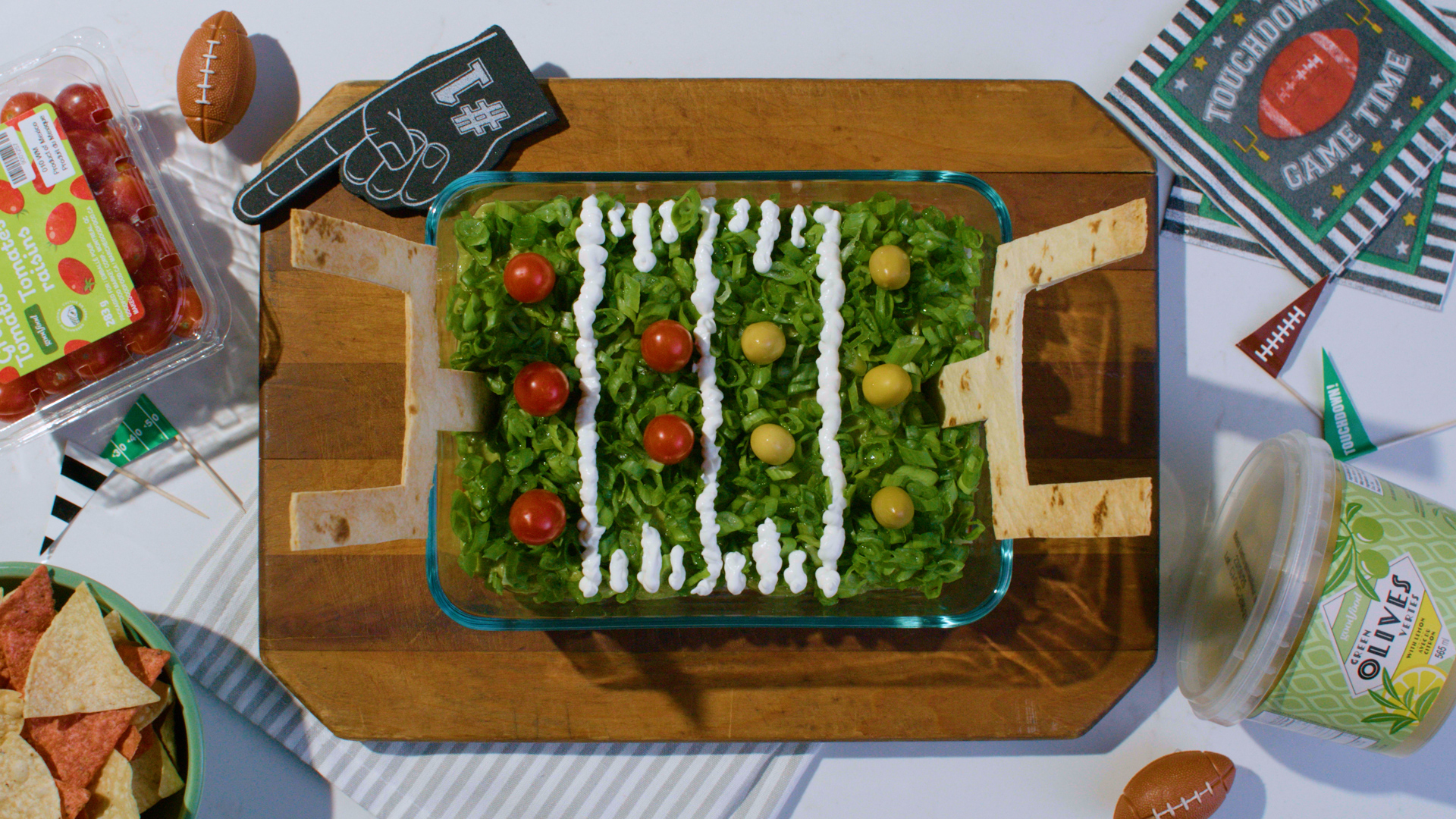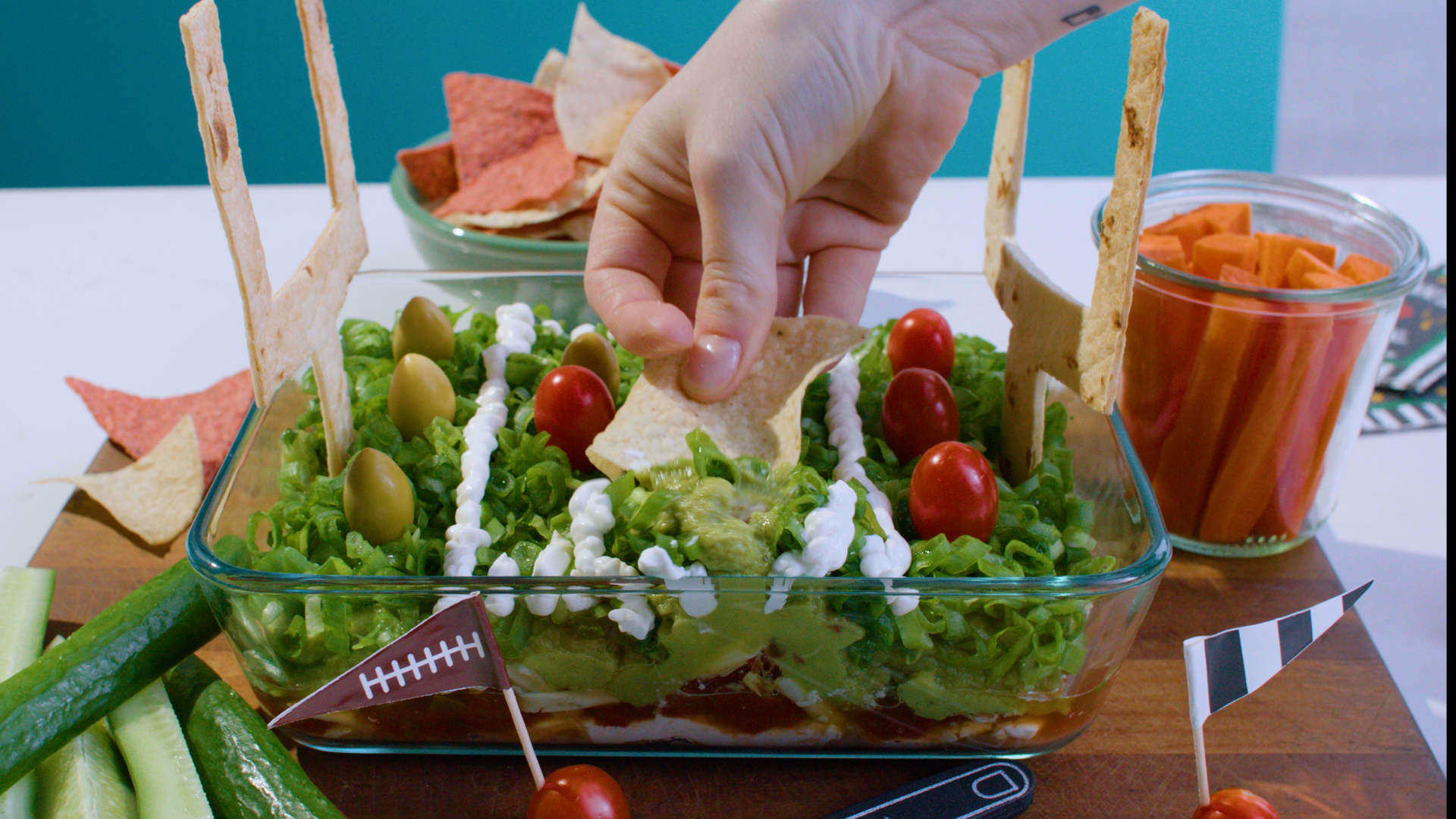 ---
---