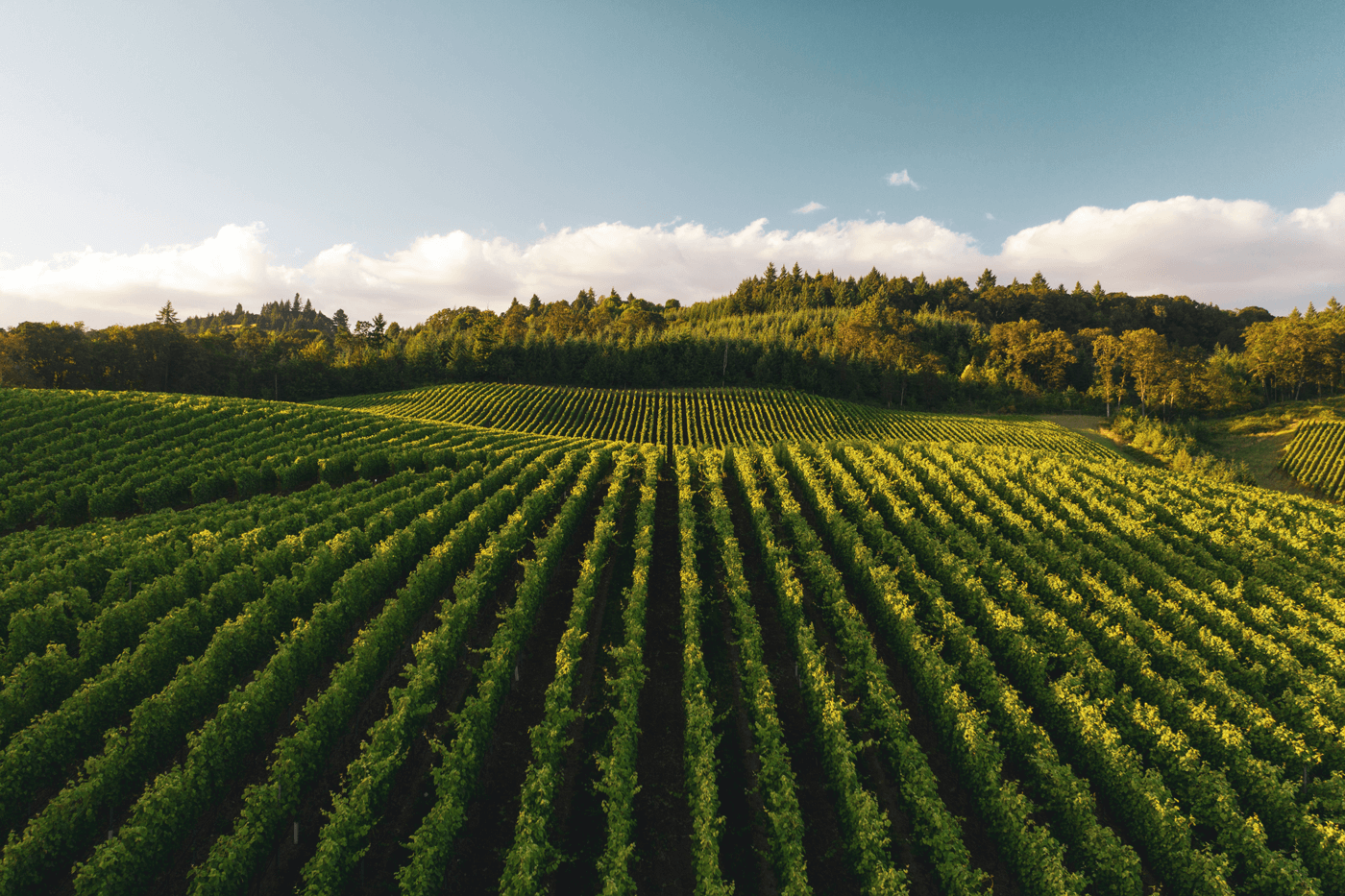 Getting to Know Your Goodfood: A Spotlight on Local Suppliers & Products
Choosing Goodfood means supporting Canadian farmers and local businesses. From farm-fresh produce to sustainably sourced meat and fish to our ever-growing line of grocery essentials, every basket highlights the best this country has to offer.
Goodfood ingredients are locally grown or packaged right here in Canada whenever possible, which means you're eating the freshest seasonal ingredients at an affordable price year-round, all while supporting Canadian businesses!
Did you know? Goodfood is a proudly Canadian owned and operated business! Originally named
Culiniste
, we opened our first facility
in Montreal in 2014
and have since expanded to Toronto, Calgary, and Vancouver to serve Canadians coast to coast.
Meet Your Local Farmers & Products
Ferme Pigeon, Saint-Rémi, Quebec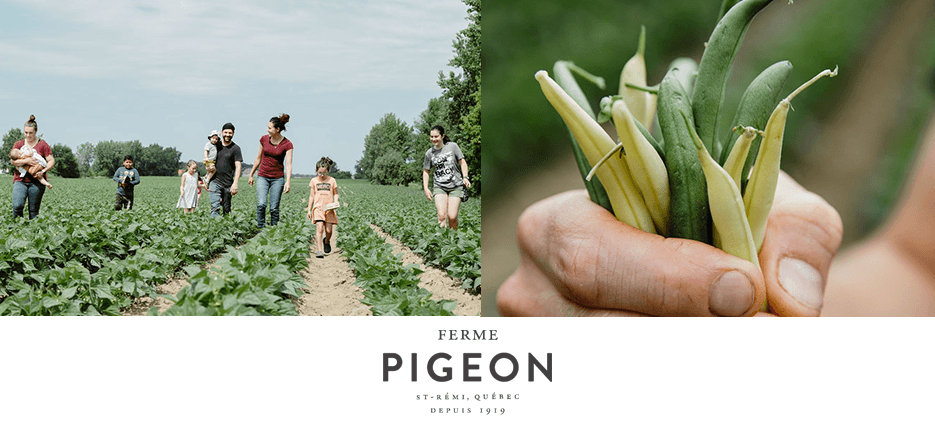 When you bite into a crispy green or yellow bean from your Goodfood basket, you're probably enjoying a fresh bean from Ferme Pigeon, a family-owned farm in Saint-Rémi, Quebec, just south of Montreal.
For over 100 years and across multiple generations, the Pigeon family has been diligently growing fresh vegetables for their community. Now run by an intergenerational team made up of Brigitte, Brielle, Camélia and Gilbert Jr, Ferme Pigeon specializes in growing farm-fresh, delicious green and yellow beans with a focus on customer service and top-quality produce. The key to their success? The Pigeon family values:
Harmony
Honesty
Openness
Family spirit
Reliability
Precision
 
Blending generational knowledge with modern techniques and eco-responsible growing initiatives, this innovative farm has become the leader in its category in Quebec with plans to move towards organic farming.

Goodfood Traditional Hummus, Baba Ghanoush & Chocolate Hummus, Ontario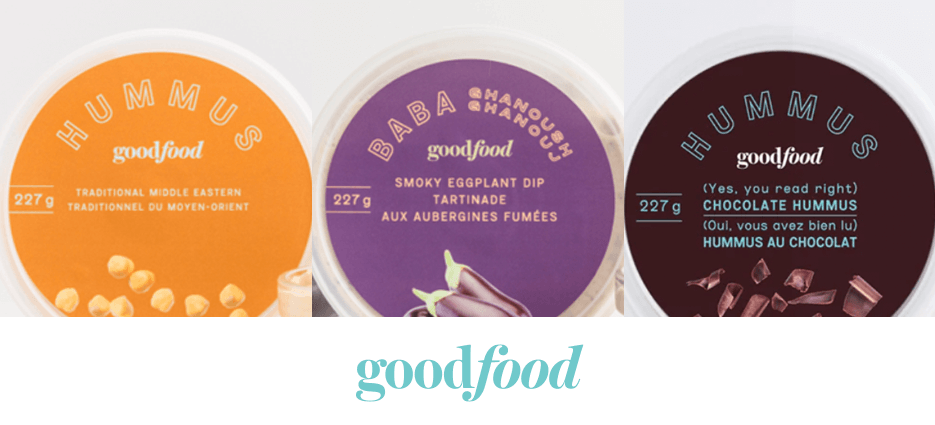 Two traditional Middle Eastern dips pleasing palates for centuries, hummus and baba ghanoush are now available in grocery aisles around the world — including in your Goodfood basket!
Using a handful of all-natural ingredients processed in-house, our delicious dips are handcrafted by a local, family-run company in Ontario where staff are treated like family, giving back to the community is a core part of the business, and fresh ingredients highlight the flavours of the owners' multicultural background.
From traditional to edamame to chocolate (yes, chocolate!), Goodfood's hummus flavours are made using chickpeas grown in Canada. The baba ghanoush, a smoky eggplant dip, is made using fresh eggplant roasted in-house for a truly authentic flavour. All dips are mixed with Middle Eastern tahini made with Ethiopian Humera sesame seeds, the most flavourful sesame seed grown.
Filled with super healthy ingredients and ready to eat right out of the BPA-free recyclable container, these creamy dips are vegan, kosher, gluten-free, preservative-free, artificial flavour-free, verified non-GMO, and made in a nut-free facility with a diligent recycling program and a very low tolerance for food waste.

The Little Potato Company, Edmonton, Alberta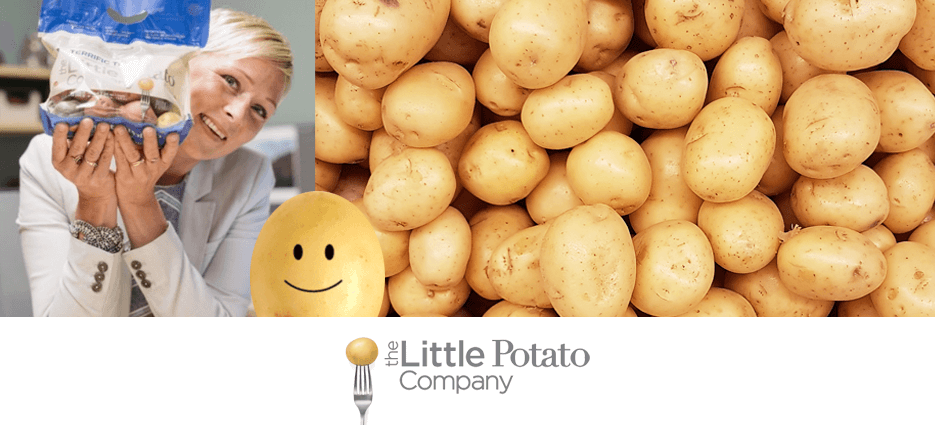 Those adorable and oh-so-delicious red and yellow little potatoes in your recipe bag come courtesy of The Little Potato Company, an innovative Canadian company specializing in all things little potato.
When Angela Santiago was a little girl, her father, a Dutch immigrant with a passion for agriculture, introduced her to the creamy, flavourful, nutritionally-rich little potatoes he grew up with in the Netherlands. In 1996, they planted their first acre of little potatoes, sorting, washing, and bagging the first crop by hand.
What started as a small family business in Edmonton has quickly grown into The Little Potato Company, the world's leader in growing high-quality, easy-to-prepare specialty creamer potatoes. Now Co-founder and CEO, working mom Angela remains dedicated to bringing little potatoes back to our plates to help feed the world, better.
Like Goodfood, The Little Potato Company believes that everyone deserves access to delicious and nutritious food. Working in close partnership with farmers and production facilities in Alberta, Saskatchewan, Ontario, Quebec, Eastern Canada, and the US, The Little Potato Company helps feed Canadians and others around the world.

Jalapeno, Butter Flavoured and Sweet & Salty Goodpop Popcorn, Quebec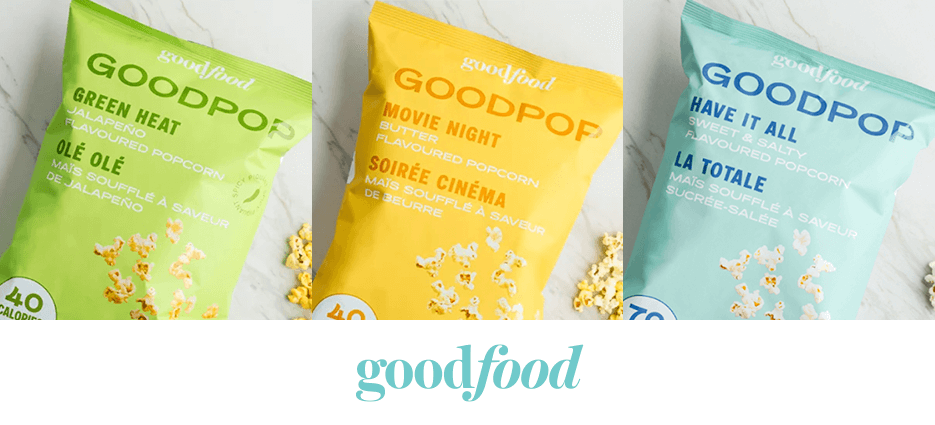 Goodpop popcorn is the perfect afternoon treat, sandwich side, or movie night snack. These fun to eat, hard to put down snacks are made in Quebec by a local family-owned business that's served the community for over 25 years.
An industry leader always striving to set new standards of excellence, our popcorn supplier believes in delivering only the most delicious popcorn that our members love. That results in a seriously superior snacking experience!
Before the Goodpop bag arrives in your Goodfood basket, the flavour-packed kernels are freshly wet-popped at the popcorn factory. Afterwards, the popped kernels are then tossed in spicy, natural butter flavour, or sweet and salty ingredients and packaged in our beautiful airtight packaging designed for maximum freshness.
Every bag is dairy-free, gluten-free, trans-fat-free, cholesterol-free, vegan, kosher, low in calories and a great source of fiber. Whether you like a touch of heat or a classic sweet and salty mix, there's a Goodpop flavour for everyone!

Windset Farms, Delta, BC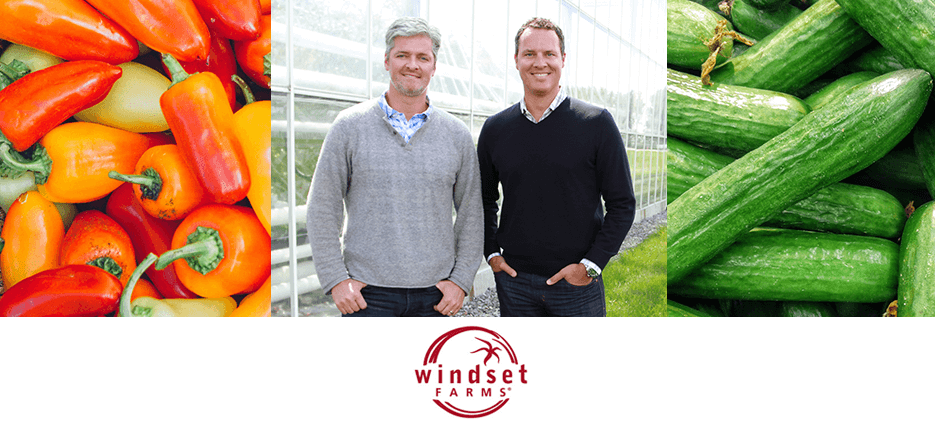 When you bite into a sweet, vitamin C-rich mini pepper or crunchy mini cucumber from your Goodfood basket, you're enjoying a taste of Windset Farms, a family-owned and operated business in beautiful British Columbia that believes in serving up fresh, top-quality, sustainably-grown produce.
Founded 25 years ago by brothers John and Steven Newell (who still run the business), Windset Farms has grown from a four-acre greenhouse to over 800 acres of state-of-the-art greenhouse facilities across BC, California, and Mexico.
The farm has implemented many sustainability initiatives, including state-of-the-art irrigation and water conservation systems, installing thermal screens that reduce energy usage, investing in renewable energy sources like rooftop solar systems, implementing green waste composting programs, and using predatory insects — AKA "good bugs" — to control pests naturally.
Windset Farms treat their employees like family, conducting third-party audits including GAP, EFI, and Fair Trade to make sure all the farms and facilities in their network meet their high standards for workplace safety, fair wages, clean facilities, and employee living conditions.
The team also believes in helping build, enrich, and protect their communities. They actively support Food Banks BC, BC Children's Hospital, BC Ride to Conquer Cancer®, Foodbank of Santa Barbara County, Vancouver Food Runners, and Fable Kitchen.

Laitues Mirabel, Mirabel, QC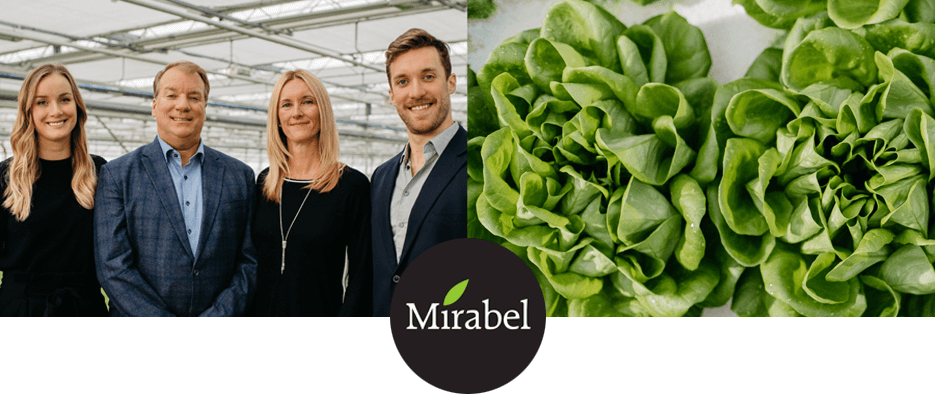 A lush bundle of bright green leaves with sprawling roots that help keep the lettuce ultra-fresh, Boston lettuce is our culinary team's favourite leafy green for lettuce cups and buttery salads. Wondering where these farm-fresh beauties come from? Laitues Mirabel, a family-run greenhouse grower that's been in business for over 33 years!
Specializing in cultivating delicious fresh vegetables in greenhouses year-round (including one the size of 40 football fields!), the growers at Laitues Mirabel grow fungicide and herbicide-free Boston lettuce and other specialty lettuces like curly, watercress, mache, and Fleur de Mirabel using 100% renewable energy and hydroponic systems that use less water than traditional agriculture.
A proud member of the community, Laitues Mirabel sponsors local charity initiatives, sports teams, and food banks. Although the last few months have presented unique challenges with the implementation of additional health and safety measures, disruption of the supply chain, and availability of foreign workers, the family business has continued to flourish thanks to a shared entrepreneurial spirit and passion for producing better vegetables.
 
When you enjoy the farm-fresh flavours of our latest ready-to-cook recipes or the variety of our premium quality grocery products, you're supporting farmers and local businesses all across the country. Stay tuned for more stories behind your favourite products and ingredients all summer long!
 
Image Credits
Feature Image: via Unsplash
Image 1: via Ferme Pigeon, photographer: Frédérique photographe
Image 2, 4: via Goodfood
Image 3: via The Little Potato Company & Unsplash
Image 5: via Windset Farms, Unsplash & Unsplash
Image 6: via Laitues Mirabel