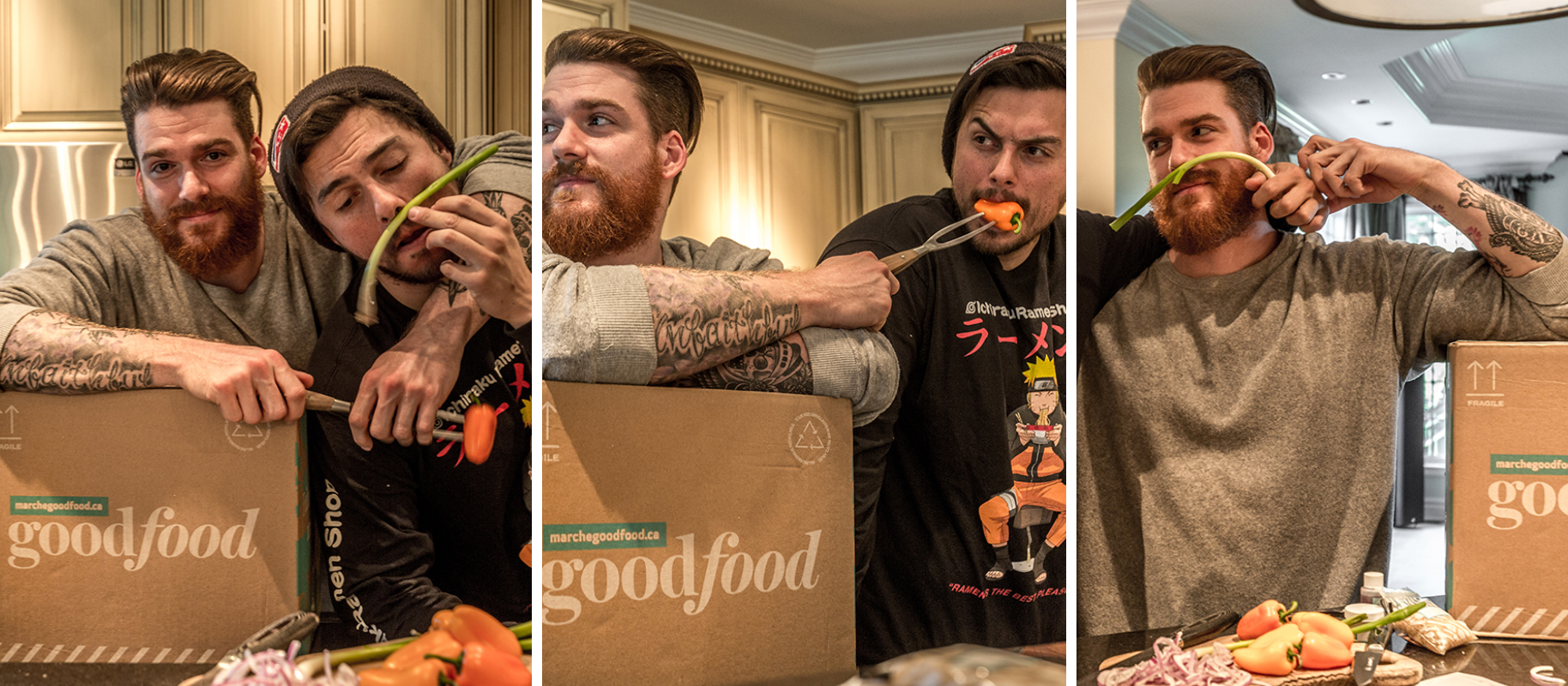 GOOD BEATS, GOOD EATS: Adventure Club Cooks with Goodfood
As a result of their talent and hard work, Leighton James and Christian Srigley from Montreal-based DJ duo Adventure Club have built a global fan base which has given them the opportunity to travel the world doing what they love. They're living the life, but it's a life that can get pretty exhausting. Coming home to Montreal to an empty fridge and having to meal plan and grocery shop is the last thing they feel like doing.
Even life at home gets busy for Leighton and Christian. Their job requires them to spend many nights in the studio, and they follow intense workout schedules to maintain a healthy lifestyle. In the words of Adventure Club, Goodfood is "a godsend" for them.
Being steak lovers (as most of their Instagram followers already know), their favorite part about Goodfood are the steak recipes and getting high-quality cuts included in their box and delivered straight to their door. On their last pit-stop home between travels, the guys cooked Piri Piri Steaks with Grilled Baby Peppers from our Easy Prep plan. The 20 minute cook time fit right into their busy lifestyles!
Follow @adventureclub, @leighton_ac, & @christiansrigley on their DJ-ing journeys around the world, & follow and tag your culinary adventures with us @goodfoodca!