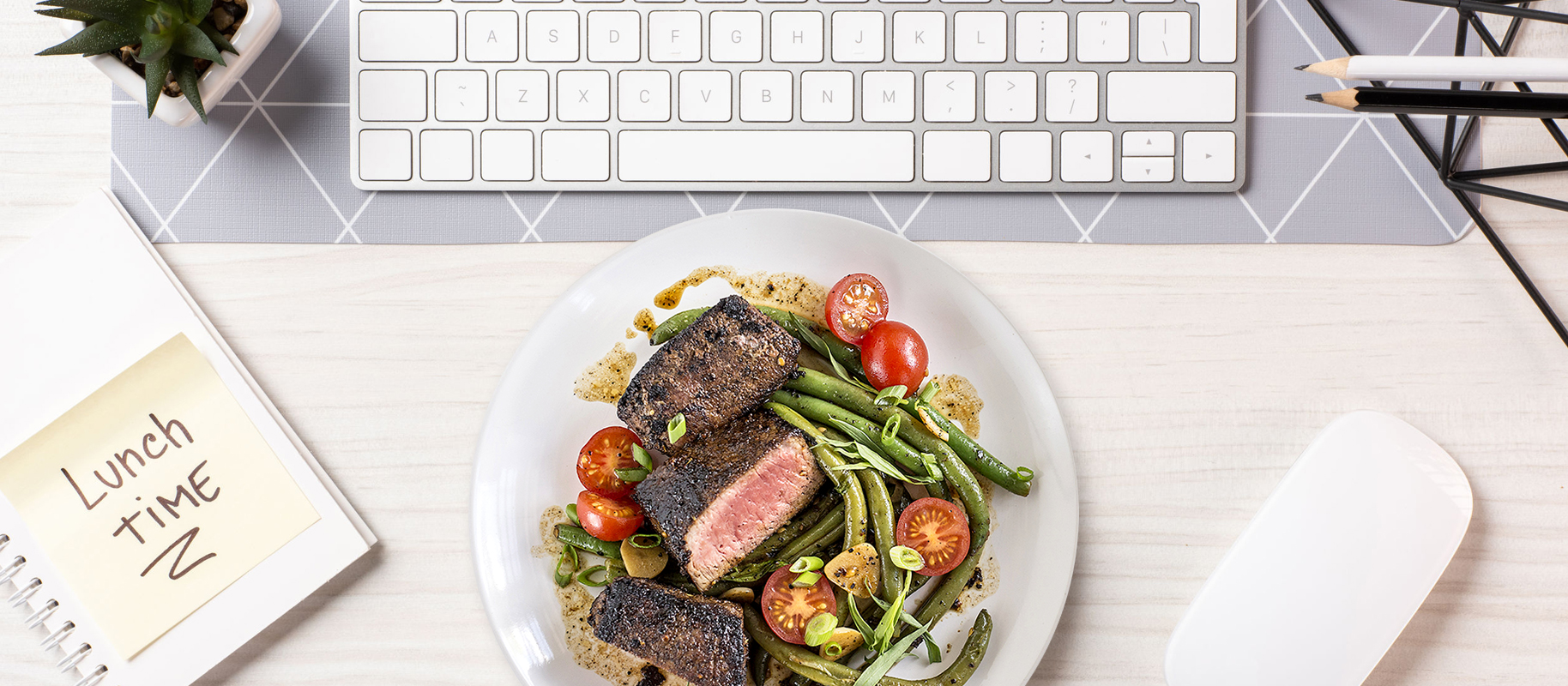 GOODFOOD FOR LUNCH?
Want a great lunch your coworkers will envy? Order double portions of your Classic, Easy Prep or Clean15 recipes! Say goodbye to déjà-vu sandwiches and hello to leftovers that feel like anything but.
Your time is precious and you should spend it doing things you absolutely adore, not rummaging the fridge trying to put together some sort of a lunch that doesn't end up getting you enough protein or vegetables anyway. And forget fast food when you've forgotten to bring anything, you deserve something way tastier and healthier! So why not save time by cooking more portions of your Goodfood dinner? You'll see almost no difference in prep time yet will be able to pack up extras for lunch the next day.
And not only will doing this save you time, it'll also save you money! Did you know that the price per portion is lower when you order 4 portions of any meal on your favourite menu? Both your dinners and your lunches will end up costing less—that's what we call a total win-win!
When making your selections for next week, simply change your plan and get more servings per meal. Don't worry, instructions will be just as simple—the only thing you might need is a slightly bigger pan!