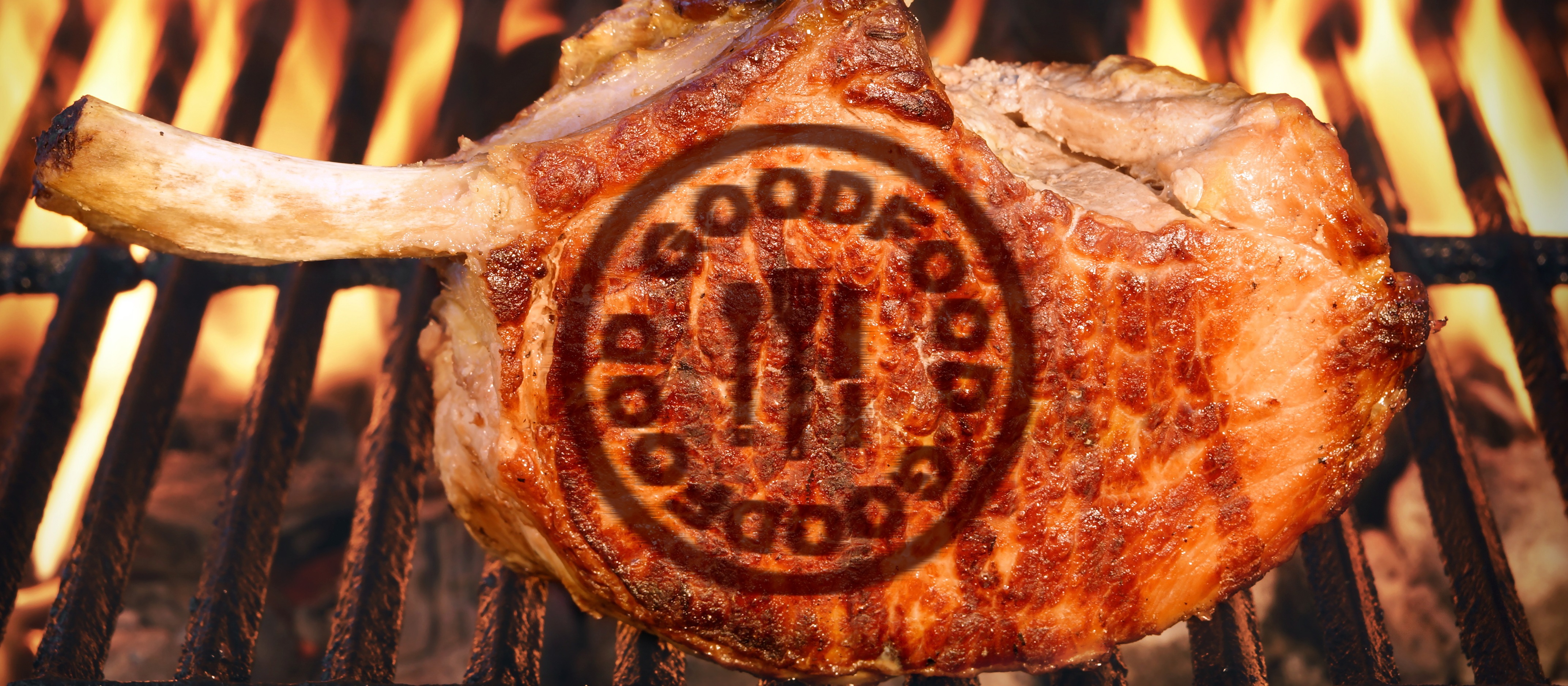 GOODFOOD ON THE GRILL
The winter snow has vanished and the rainy weeks of spring are coming to an end. That can only mean one thing: BBQ season is upon us, and we couldn't be more excited about it! With so many grilling aficionados at Goodfood HQ, you can rest assured that there are plenty of barbecue-friendly recipes on our menu — and many more yet to be created — so that you can have Goodfood BBQs all summer long! No grill? No problem! All of our BBQ-inspired recipes can be cooked in a regular skillet as well.
Now that you're done your indoor spring cleaning (or not), it's time to tackle the outdoors and ensure your barbecue is summer-ready. Give it a quick test run to make sure it's working properly — because the last thing you want is to have BBQ problems when all your friends are over (and starving). Clean the drip pan, scrape the grates, refill your propane tank on your next hardware store run, and you're in business!
Now you're ready to take full advantage of the warm weather and use your barbecue to cook mouthwatering meals with a touch of that signature smoky barbecue flavour we all crave in the summer. Bonus points if you accompany them with a beverage of choice (we recommend a homemade sangria if you're feeling creative — but you can't go wrong with classic cold beer). There truly aren't many better feelings than that of a Friday evening BBQ to celebrate the end of the work week, and with May only just getting started there are so many more to look forward to!
Elevate your next BBQ with one of our upcoming recipes designed for the grill (and save yourself from an overheated kitchen)!

Just look for the barbecue icon on our recipes: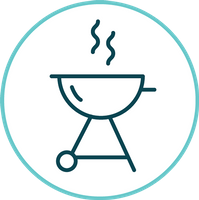 Here are a few that will give you an instant craving for barbecued food:
Grilled Lamb Chops with Ladolemono, Broccolini & Red Rice Pilaf
Cheddar-Stuffed Burgers with Honey-Mustard Aioli & Pickled Onion Slaw
Grilled Spanish Sausages with Baby Peppers & Fingerling Patatas Bravas
Turkish Chicken Kebabs with Garlic Yogurt Spiced Cucumber Salad & Fluffy Couscous
Steak & Sweet Potato 'Frites' with Aioli & Green Salad
Grilled Tofu with Fresh Chimichurri Baby Peppers & Roasted Ginger Squash
---
We want to see your Goodfood BBQ creations — so show off your perfect grill lines on Instagram or Facebook and tag us @goodfoodca !