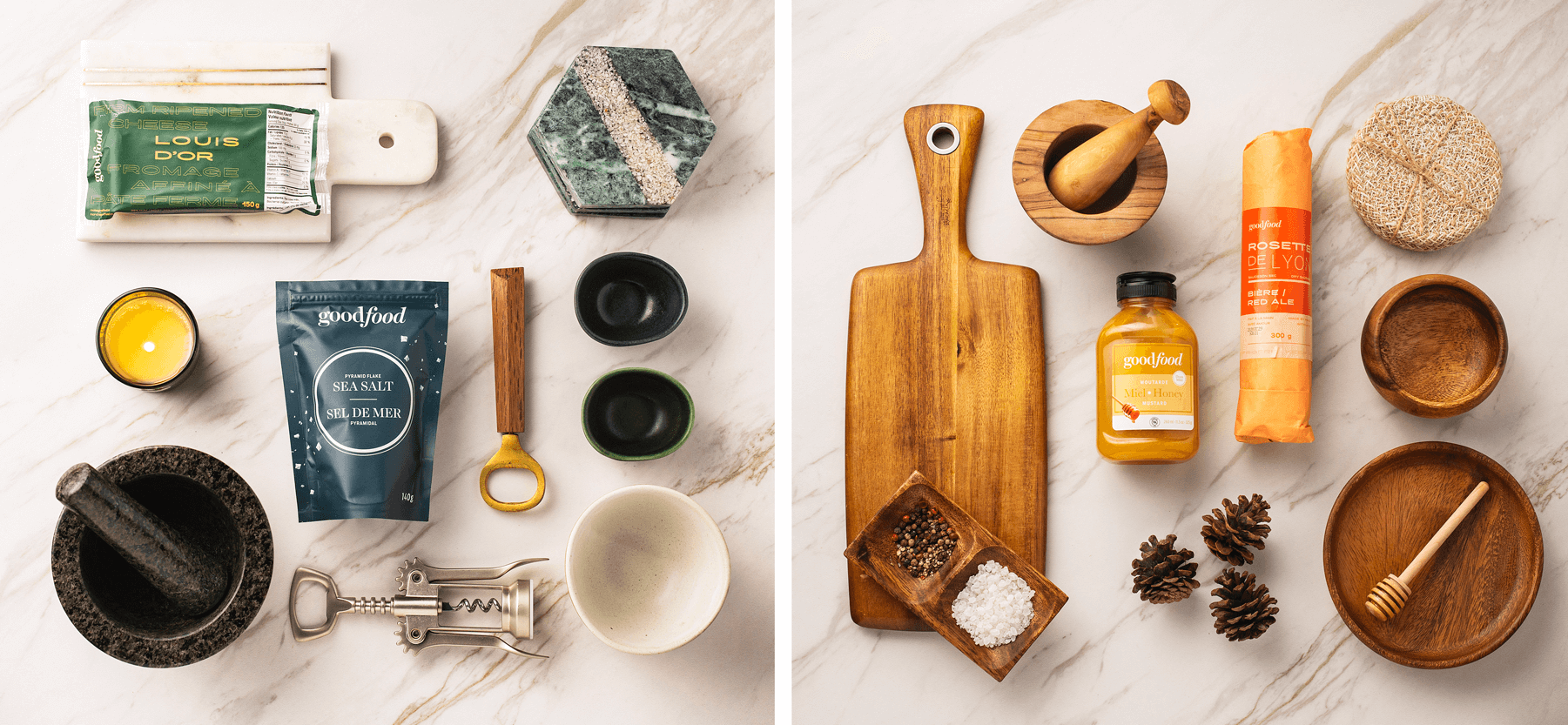 Goodfood's Holiday Gift Guide: The Best Gifts for Foodies in 2019
The Goodfood Holiday Gift Guide for 2019 is finally here! This list was carefully curated by our editorial team with items they like or use in their own kitchens. Goodfood does not officially endorse any companies or products mentioned below. Well, except for Goodfood — they're pretty great.
Most people like food. Many love it. Some even make a career out of it (hi, mom!). When it comes down to it, everybody eats. By that logic, choosing a food-themed gift is a surefire hit this holiday season!
Without further ado, here are our top suggestions on how to make your favourite foodie's year:

#1: Update Their Cocktail Gear

For the foodie that likes to wet their whistle on occasion.
People tend to pick up cocktail gear on the fly as the need arises and rarely revisit their collection. Enter you, a thoughtful gift-giver with an eye for classy cocktail gear!
Corkscrew, Bottle Opener, Muddler

Even the most basic bar supplies deserve an update. Encourage your friends/marvellous mixologists to ditch those shoddy tools and embrace a high-quality, bartender-approved corkscrew, unique bottle opener/talking piece, or handcrafted muddler.
Cocktail Kit

For the budding bartender or those with a hodgepodge mix of tools, go for the full cocktail kit. Bring on the peppermintinis!
Local Craft Bitters

Take a trip to your local farmer's market or pop into a holiday craft fair to pick up some artisanal cocktail bitters designed with fancy cocktails in mind.
DIY Fruit & Herb-Infused Spirits

Make your mark on their liquor cabinet with a do-it-yourself fruit or herb-infused spirit. Buy local and infuse a regional craft spirit with fruit, herbs, candy, or just about anything you can think of!
Cocktail Class

Bring your giftee's cocktail game to the next level with a cocktail making course in their area.

#2: Upgrade Their Pantry Staples

For the foodie who enjoys the finer things in life.
From salt to olive oil, seemingly ordinary kitchen staples hit differently when they're of good quality. Gift them with an upgrade and they'll taste the difference. So will you when you get an invite to dinner!
Olive Oil

Like wine, olive oil flavour profiles are incredibly diverse. Like wine lovers, olive oil connoisseurs are just as particular about the oils they recommend and enjoy themselves. When gifting, consider splurging on a connoisseur-approved olive oil that can be used for dipping and drizzling. Throw in a top-quality balsamic vinegar and artisanal baguette and you've got yourself a bread dipping basket!
Even better: gift a few different varieties of high-quality cooking oils that your favourite foodie can use every day.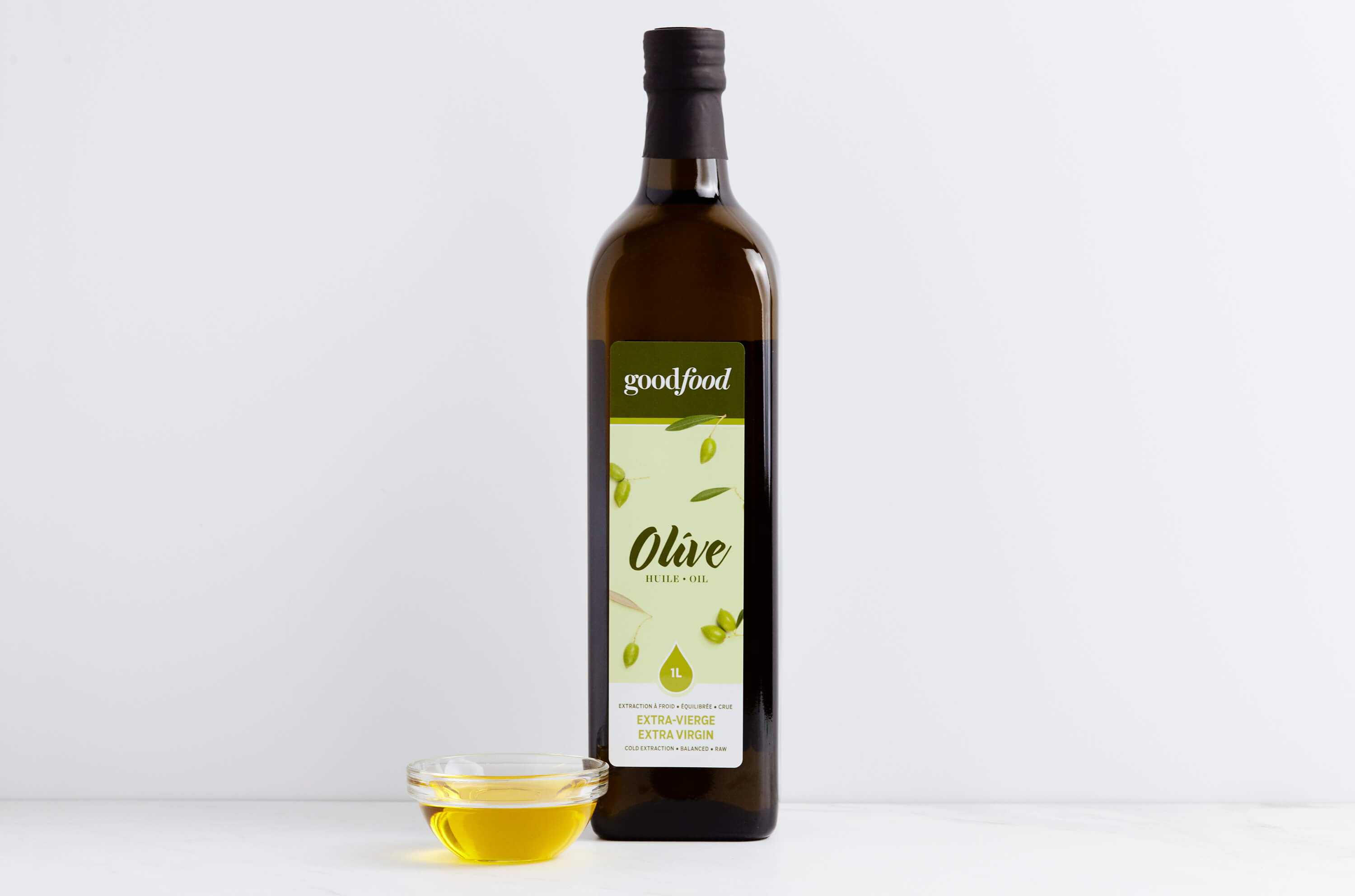 Note: You can find high-quality olive oil and ready-to-bake baguettes on your selection page.
Salt

Any salt worth its salt is chunky, flaky, and flavourful. The many varieties of salt available, each with their own culinary specialties, would make wonderful gifts. Imagine white sea salt, pink Himalayan salt, and black salt in a gift basket — so Neapolitan chic! Or, gift a bag of specialty salt alongside a handcrafted salt grinder and peppermill for an elegant gift anyone can use.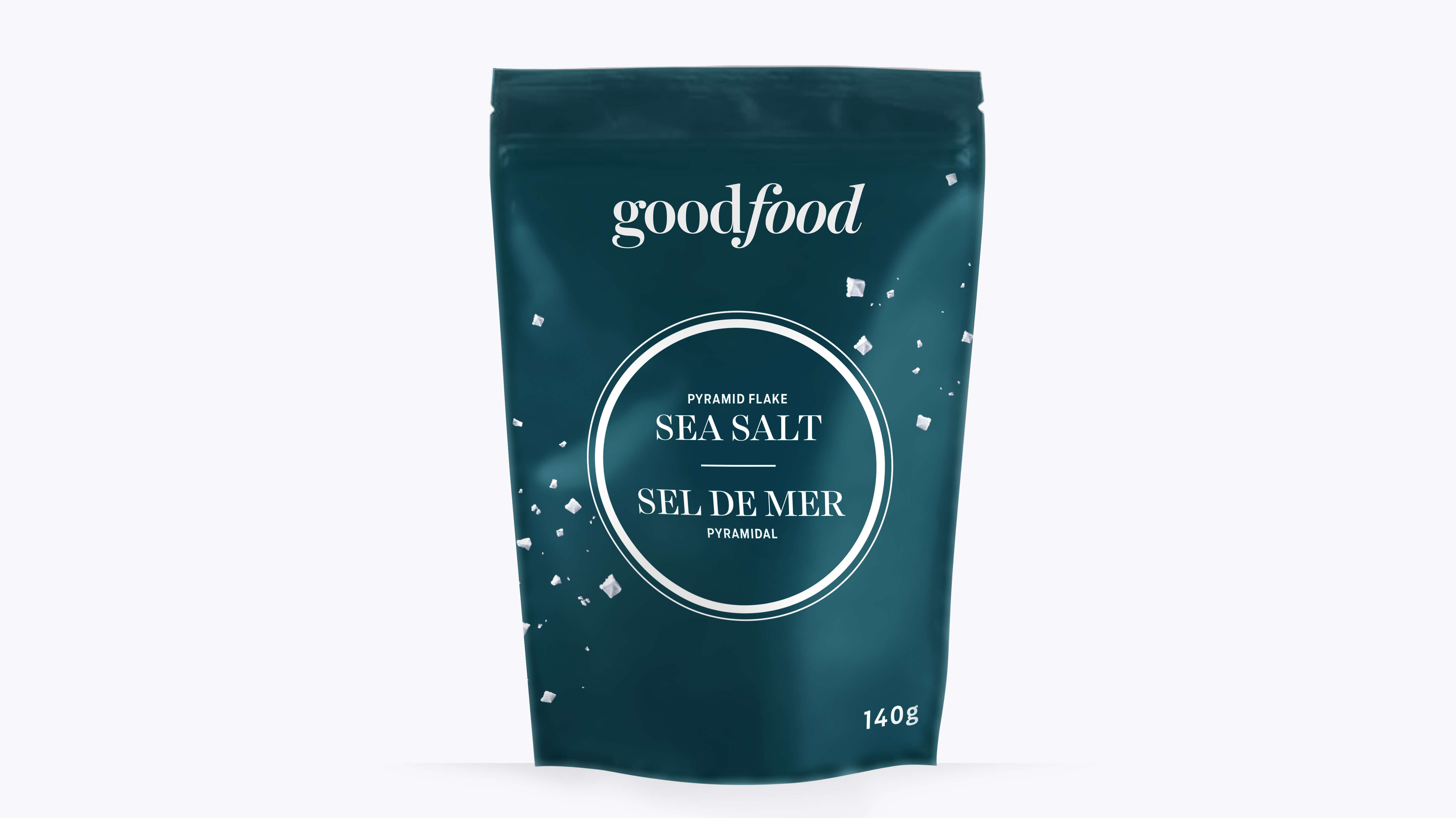 Note: Pyramid flake sea salt is available directly from your selection page.
Tea

Is there anything more comforting than a hot cup of tea on a cold winter's eve? Gift tea lovers and the perpetually chilly alike with a discovery tea box or a DIY basket with an infuser and some of our most popular tea flavours, like chaï organic black spiced tea.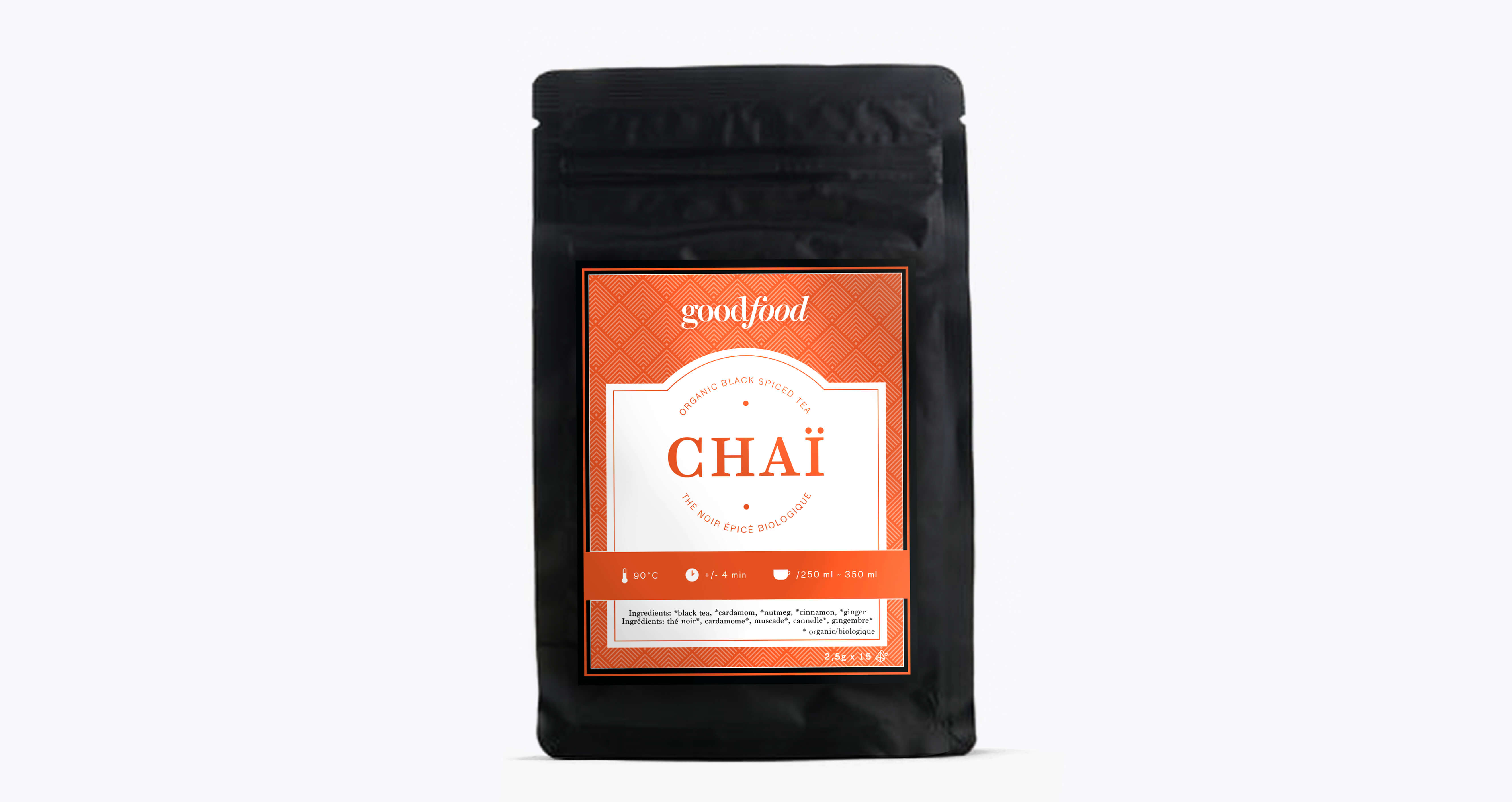 Note: Along with chaï organic black spiced tea, find elderflower rooibos, mint organic herbal tea, raspberry fields herbal tea, and Goodfood breakfast organic black tea on your selection page.
Sauces

Some like it hot. Some like it really hot. For the hot sauce aficionados in your life, bring the heat with a small-batch hot sauce or a local favourite. For cooks who like to add a little kick to their meals, a DIY basket of jalapeño hot sauces will certainly do the trick.

Note: Lightly smoked jalapeño hot sauce, lightly smoked jalapeño aioli, and green peppercorn mustard are all available directly from your selection page.
Baked Goods

This year, rack up the brownie points by getting your hands dirty in the kitchen. Upgrade your ingredients to make your creations extra special and extra tasty. Who knew how good olive oil and sea salt dessert recipes could taste? Head on down to your local second-hand store for a one-of-a-kind reusable vintage tin that preserves the sweet treats and totally delivers on presentation.

#3: Elevate Their Kitchen Tools

For the foodie who still uses the bottom part of the ladle that broke in half.
Give them a reason to let go of that scratched pan and melted spoon with the gift of useful, damage-free kitchen tools. Ol' Melty had a good run though, didn't he?
Quality Pans

This present is no flash in the pan! Give the gift that keeps on giving with a set of nonstick, easy to clean, induction-friendly frying pans that will change your favourite foodie's cooking experience forever.
Cooking Utensils

Beautifully designed, high-quality cooking utensils can be used daily and as a statement piece on special occasions. Check out local artisans for unique serving spoons, wooden bowls, or rolling pins.
Mortar and Pestle

Even though the mortar and pestle dates back to ancient times, this handy tool is often overlooked as an essential kitchen item. Bring their cooking game to a whole new level with a wood, ceramic, or stone mortar and pestle. This gift can crush garlic, blend spices, make guacamole, and so much more.
Stackable Stone Bowls

Our culinary team is adamant that no kitchen is complete without a set of stackable stone bowls that can be used during prep, cooking, and serving. These little space savers are particularly good gifts for foodies who like to entertain in style.
DIY Pottery or Woodworking Class

Get your favourite foodie out of the kitchen and into the studio with a unique gift idea sure to surprise and delight. With a pottery class or 'design your own cutting board' woodworking class, your giftee will not only learn a valuable skill but also go home with their very own kitchen creation.

#4: Entertain in Style

For the foodie who's also the life of the party.
We all have that one friend who lives for cocktail parties and seasonal soirées with friends and family. Help them entertain in style with serving essentials like platters, cutting boards, and coasters.
Serving Platters

For the host with the most (guests), an extra-long grazing table platter will wow not only the giftee but their guests as well! Another sound choice is a sturdy marble serving board that's easy to clean and classy as heck.
Cutting Boards

For a timeless gift that suits every foodie on your list, pick a handcrafted, top-quality cutting board that doubles as an everyday essential and beautiful serving board for special occasions. If you're feeling extra crafty, follow a tutorial to make your own cutting board. Now that's a handmade gift!
Coasters

Drink rings are so 2019. Ring in the new year with quality coasters that will protect their tables year-round. Perhaps marble to match that marble serving platter?
Tablecloth and Napkin Set

Cheap paper tablecloths, be gone! Choose a more sustainable option with a tablecloth and napkin set made out of material like cotton, wool, or linen in neutral colours. This sophisticated gift has the staying power to last the host for years to come.

#5: Advance Their Cooking Skills

For the foodie who likes to try new things.
The beauty of cooking is learning new techniques and discovering exciting flavours from around the world. Give the gift of culinary adventure in the form of recipe books, cooking classes, or Goodfood baskets!
Recipe Book

From culinary classics to fresh new finds, a recipe book is a go-to gift for any foodie. Sneak a peek at their existing library to get a feel for what they like and an idea of the books they're missing. Pair your literary selection with a cookbook holder to protect your gift from spills and splashes.
Cooking Classes

Spend some time in the kitchen together. Have fun, fill your belly, and learn techniques from seasoned pros at a cooking class; or gift a budget-friendly, handmade cooking "certificate" and try out a new online tutorial together at home. Either experience is a great gift for couples, friends, and family alike!
The Gift of Goodfood

No Goodfood Holiday Guide would be complete without the gift of Goodfood, now would it? The ideal gift for the busy bee or culinary explorer, treat your friends and family to farm-fresh ingredients delivered to their door with Goodfood gift cards! Print and wrap your gift certificate or email directly to your giftee in a few easy steps.

Although 'tis the season of gift-giving, above all, the holidays are a time of food, fun, friends, and family. From our table to yours, happy holidays!

Image Credits
Feature Image, Image 2-6, 8, 10: via Goodfood
Image 1: via Unsplash
Image 7: via Unsplash
Image 9: via Unsplash