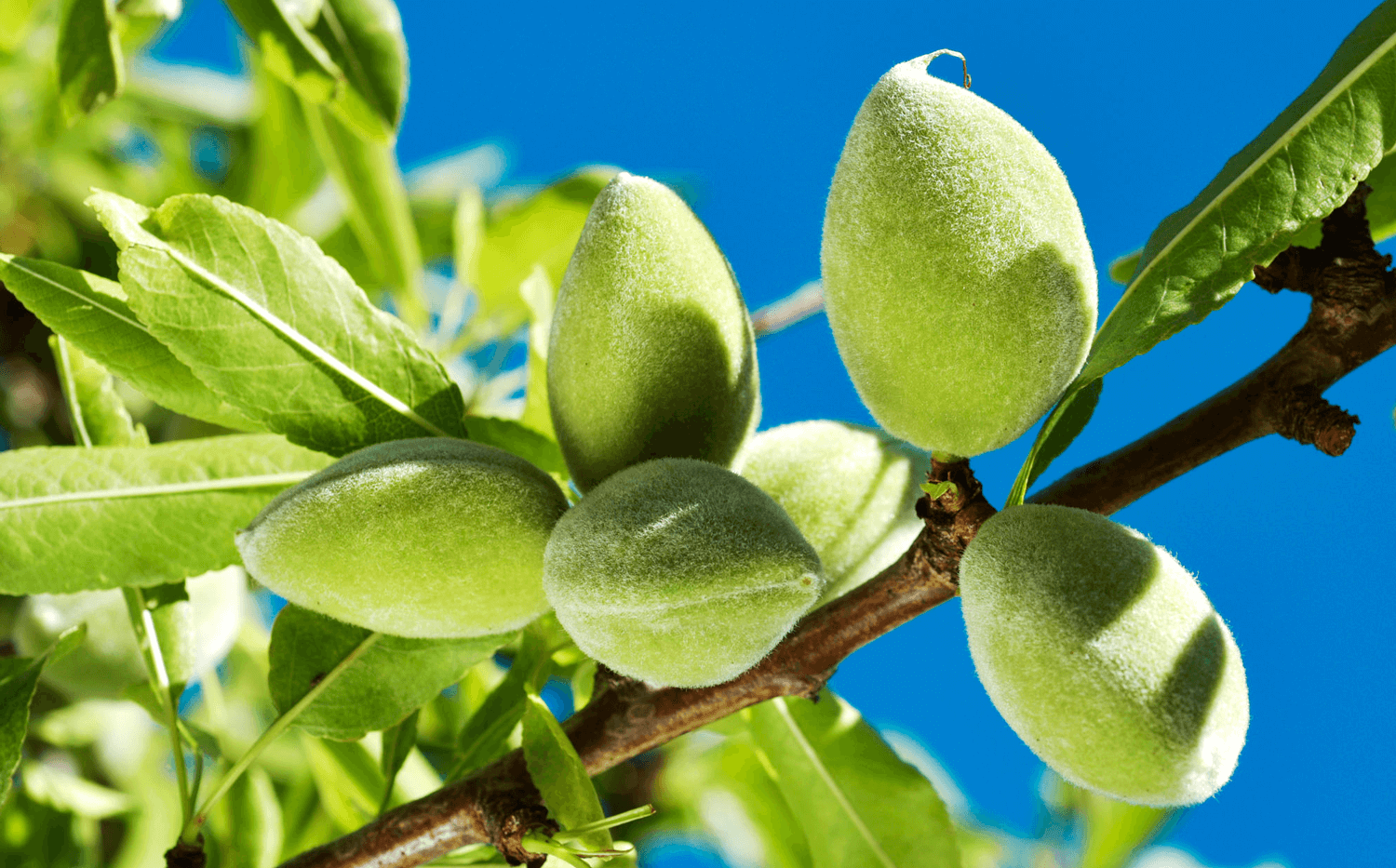 Green Almonds
These funky and adorably fuzzy oblong orbs hold a special surprise inside: a jelly-like, skinless, unripened almond! Although some prefer to peel away the soft green shell, you can eat green almonds whole — fuzz and all (like a peach).
When green almonds are left to develop on the branch, their telltale peach fuzz recedes, their soft shells harden, and their bright green colour fades to brown. Inside the hardened shell, you'll find the crunchy brown almond you're used to seeing in snack mixes and on
charcuterie boards
!
 
These ephemeral beauties have a fresh, crispy texture, and tart, earthy taste with just a hint of almond that makes them an excellent addition to salads, pesto, desserts, and more. Plus, they're high in antioxidants, protein, fiber, and are one of the best sources of vitamin E around.
Green almonds are only in season for a few weeks in the spring, so don't blink or you'll miss 'em!

Green Almond Recipes
Coming Up This Week

Spring has officially sprung, and that means green almonds are back on the menu! This week, try these crispy young almonds in a flavourful bulgur, cucumber, and parsley salad, drizzled with a sweet and tangy lemon-honey vinaigrette and topped with perfectly seasoned seared cod. This recipe is light, refreshing, and available for a limited time only — just like green almonds!


Featuring:
Cod fillets
Cucumbers
Green almonds
 
Add this week's recipe featuring green almonds to your basket today!
 
P.S. Don't forget to tag @goodfoodca in your photos of green almonds and other exciting Goodfood ingredients on social media!
 
Image Credits