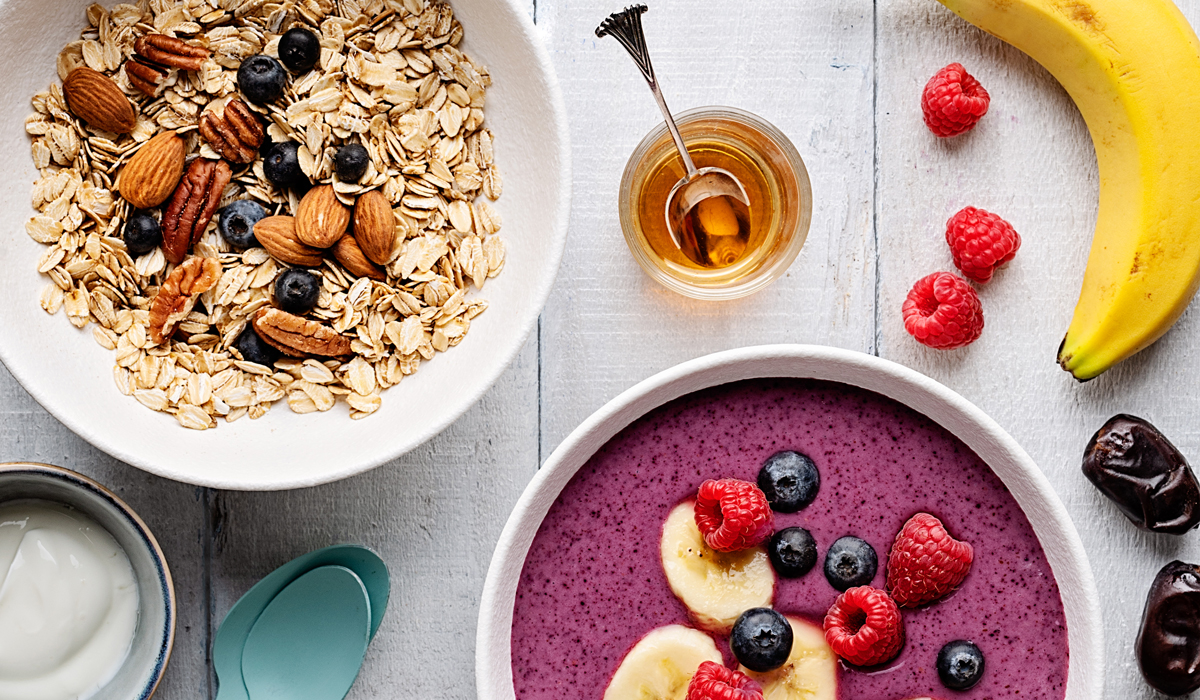 Guaranteed Good Mornings
Starting the year right means starting every day right, with the nutrition and flavours that will fuel you. Warm up on chilly mornings with a comforting oat bowl, or build a smoothie bowl to end all smoothie bowls! Simply blend your favourite readymade smoothie, pour it in a bowl, and top it with a rainbow of fresh sliced bananas, frozen fruit, whole berries, toasted nuts, granola, a dollop of Greek yogurt and a drizzle of honey… delicious morning, noon or even night
Get inspired for your morning routine:
Blueberry Pecan Crunch Oat Bowl

Organic Fairtrade Banana Bunch

Antioxidant Wild Berry Smoothies

Frozen Fruit Salad Blend

2% Plain Greek Yogurt
Giving back is a core part of Goodfood's business. It is also important to us that we partner with organizations that share our core values. We are proud to work with companies like Équifruit, a company that, like Goodfood, believes in giving back to farmers and communities.
Our relationships with farmers mean the world to us, and for our Équifruit Organic Fair Trade Bananas, that extends to the communities that help grow them. Suffice to say, we're peeling good!
These bananas are Fairtrade, which means they are a part of a program that advocates for thriving farmer and worker communities to have more control over their futures: 
Producers are always consulted during the process for establishing new standards, prices, and policies. 

Fairtrade ensures minimum prices, which protects farmers and workers from drops in the market prices of the products they are growing.

A social premium ($1 USD) from every Équifruit case sold is given to farmers to spend on community projects. 

Fairtrade is committed to best-in-class standards to support the sustainable development of producers and workers in the Global South.
Click here to check out the Équifruit Organic Fair Trade Bananas we have available.
For more products to make your breakfast click here.