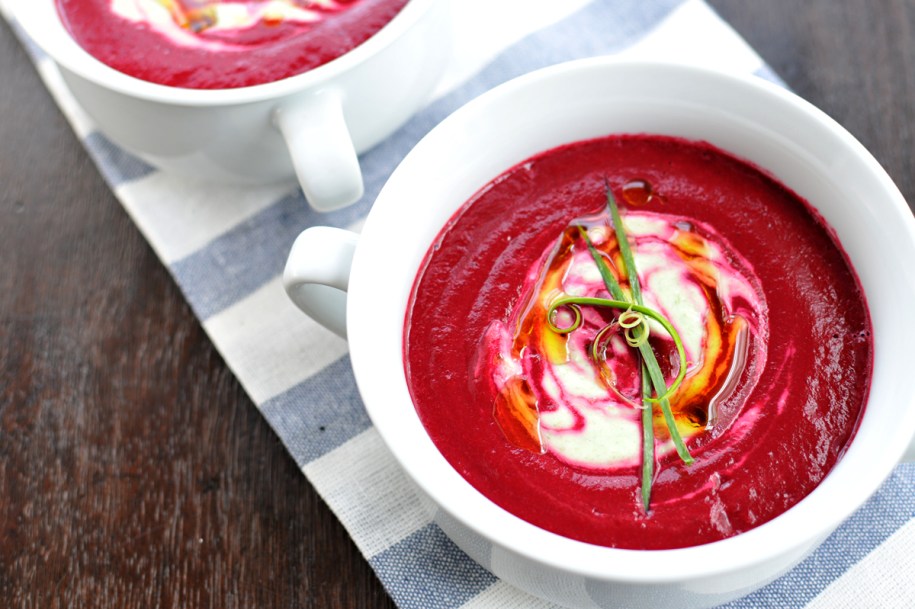 Guest Post: Souping, My Winter Detox (Part 1)
All-you-can-eat lunch buffets, extravagant dinners, and holiday feasts were all a thing of the past. Now it's time for a much needed detox and post-holiday cleanse.
I'm sure the first thing that comes to mind when I say detox is cold-pressed juice cleanses. But juicing in the Winter just doesn't do it for me. I need something that will bring me heat and warmth during these cold winter months.
So let me introduce to you, Souping.
Souping is the new Juicing, where you obtain all the minerals and vitamins of your ingredients, but in a hearty, savoury form.
I often fast intermittently to give my body a rest when I've eaten a little too much. Intermittent fasting (short fasting periods of 1 to 3 meals consecutively) allows the gut to rest and encourages cellular renewal.
Other benefits of intermittent fasting include:
– reduce damaging LDL cholesterol
– lower blood pressure
– re-balance blood sugar levels
– and help maintain a healthy body weight
Try fasting on this detoxifying, liver-loving Roasted Beetroot Soup, recipe from Gut Gastronomy written by Vicki Edgson & Adam Palmer.
Ingredients
400g (14oz) beetroot, peeled and cut into 2cm (1in) pieces
400g (14oz) celeriac, peeled and cut into 2 cm (1in) pieces
10g (1/2oz) coconut oil
2 large onions, finely chopped
3 garlic cloves, crushed
2 celery sticks, finely chopped
50g (2oz) leek, finely chopped
½ tsp caraway seeds
800ml Chicken Broth
2 bay leaves
6 thyme sprigs
2 tbsp cider vinegar
salt and ground pepper
Instructions
Preheat the oven to 350 Degrees Fahrenheit.
Place the beetroot and celeriac on a non-stick baking tray and roast for 30 mins until golden brown.
Heat coconut oil in thick-bottomed pan, sweat the onions, garlic, celery, leek and caraway seeds over medium heat until golden brown
Add beets and celeriac and cover with chicken broth.
Add bay leaves and thyme.
Simmer gently for 15 mins.
Remove bay leaves and thyme, add cider vinegar.
Sieve soup and season with salt and pepper.
Serve and garnish with celery leaves.
Jollia is passionate about nutrition, crazy about whole foods, and is always on the hunt for healthy recipe inspirations. She's also the blogger at RosyCheeksProject where she writes about optimal gut health and shares her favourite gut-healthy recipes. You can catch her in action on Instagram (@rosycheeksproject) or see what's brewing in her kitchen at RosyCheeksProject.com.