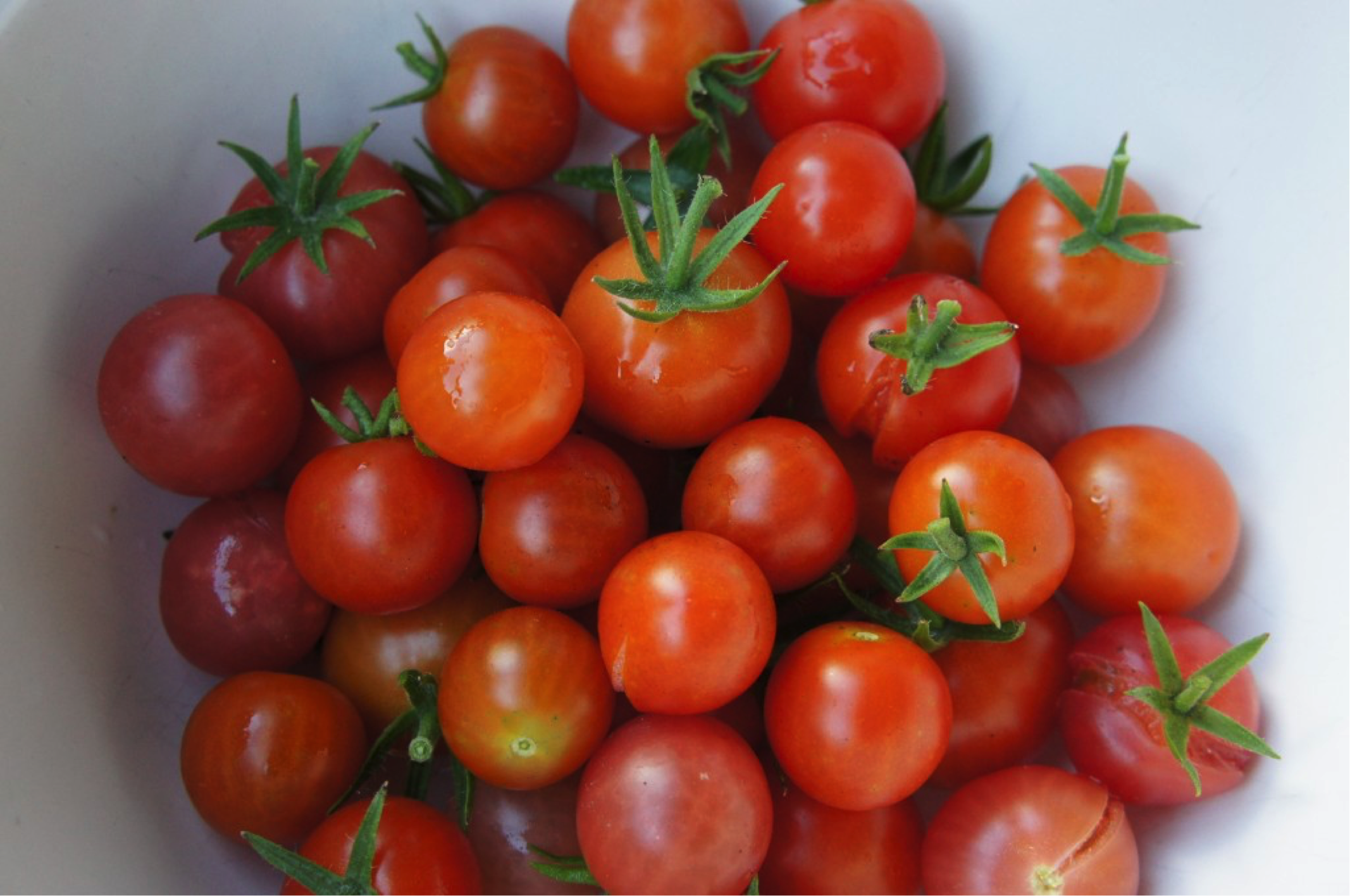 Guest Post: The Perfect Summer Vegetable
This week's guest post is from Lauren Follett, registered nutritionist, who motivates and inspires healthy choices without compromising on flavour:
The weather's warm, and tomatoes are ripe for the picking! Field tomatoes or tomatoes grown outside in the field are in season July – September in Ontario & Quebec.
Eating seasonally is awesome for a few reasons:
1. It supports our local farmers
2. Produce tastes like it's meant to taste (opposed to when it's travelled thousands of kilometres & sprayed with tons of chemicals)
3. Health benefits of the produce tend to align with the seasons…
Take tomatoes for example. Tomatoes are rich in lycopene, one of the most powerful antioxidants. Not only does lycopene have cancer-fighting properties, it's also known to protect our skin from the sun's harmful UV rays & protect against sunburn – the perfect vegetable to eat in the summer!
Another awesome fact about tomatoes; cooking them enhances their nutritional value by increasing their antioxidant power. This is great news from a health perspective, and a chef's perspective because there are so many awesome ways to cook tomatoes!
One of my favorite ways to prepare tomatoes is to roast them:
First, marinate them in a delicious blend of olive oil, balsamic vinegar, garlic and chili flakes. Then, roast them for 25 minutes at 400 degrees fahrenheit. They smell amazing, and pair perfectly as a sauce for your favorite pasta (as a nutritionist I would recommend brown rice, whole-wheat, quinoa or lentil pasta). No need for store-bought tomato sauce when you can make your own – check out my famous Roasted Cherry Tomato Pasta recipe, and take advantage of the health benefits and flavor of oven-roasted tomatoes!
Lauren Follett is a Registered Nutritionist who doesn't believe in diets or quick fixes. She works closely with her clients to teach & motivate them to make healthy choices, discuss healthy living strategies and create customized nutrition programs that fit with their life. Learn more about Lauren & her nutrition services at: www.laurenfollett.com.