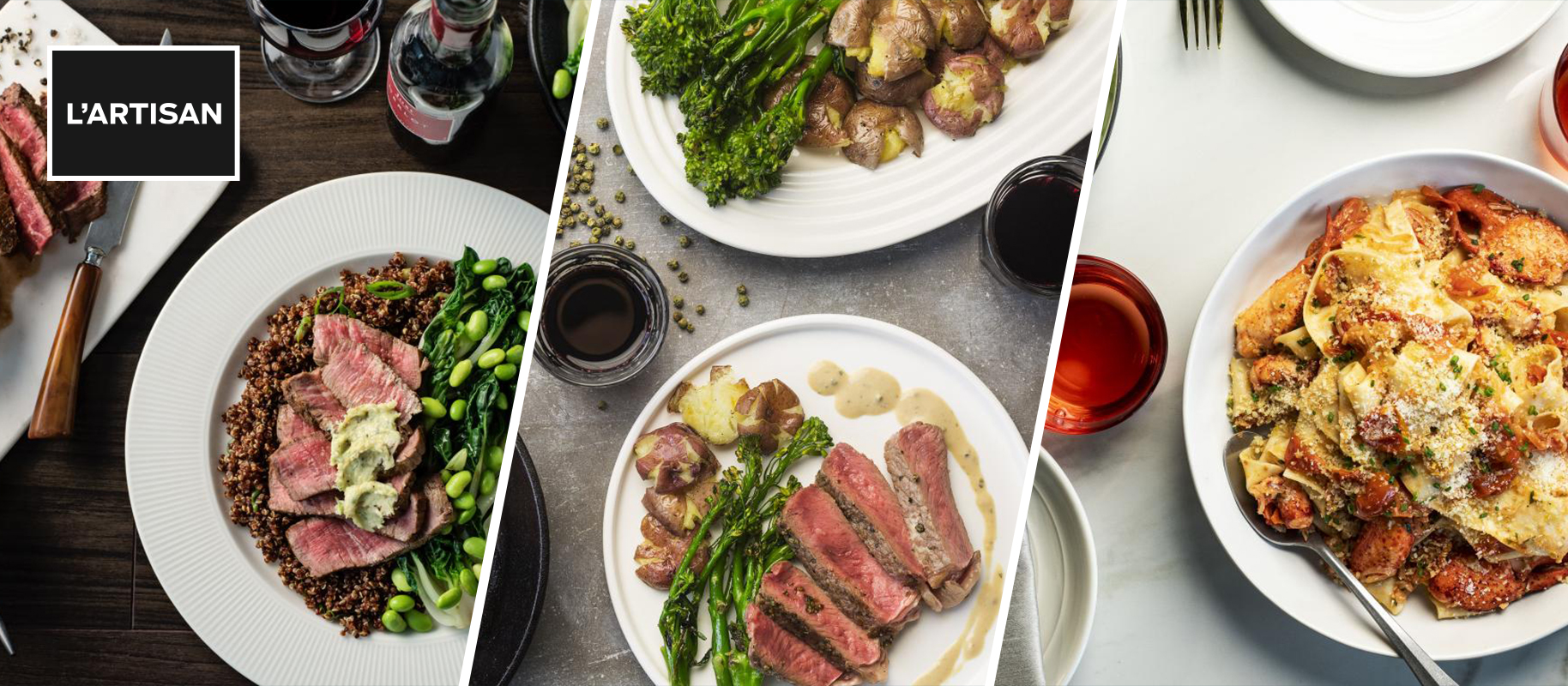 Haute Cuisine at Home with L'Artisan
Your anniversary's coming up and you want to prepare a romantic candlelight dinner for your special sweetheart? You've finally finished that tough project at work and want to mark the occasion? Your little one's birthday? Maybe it's your turn to host the in-laws and you really want to impress them?
Food is so much more than just fuel for our bodies. Since time immemorial, sharing a meal has been a way to show love & appreciation, strengthen bonds and create lasting memories.
The next time you want to up the ante at dinnertime, look no further than your selection page. Our L'Artisan collection of premium recipes makes for an unforgettable experience with choice butcher cuts, select seafood and other indulgent ingredients.
Why break the bank at a fancy restaurant? With L'Artisan you can experience the luxury of epicurean cuisine in the comfort of home.
Bask in the buttery tenderness of Filet Mignon with Garlic-Wasabi Butter & Red Quinoa, Sesame Sautéed Bok Choy Tips & Edamame, savour a sumptuous New York Strip Steak with Green Peppercorn Sauce, Roasted Garlic Broccolini & Baby Potatoes or live luxuriously with Lobster Pappardelle with Cherry Tomatoes & Lemon-Panko Pangritata.
Whatever the occasion (even if that just includes treating yourself), give L'Artisan a try and prepare to be impressed with an upscale, unparalleled at-home dinner experience!
See the fine-dining options we've got upcoming on the menu!