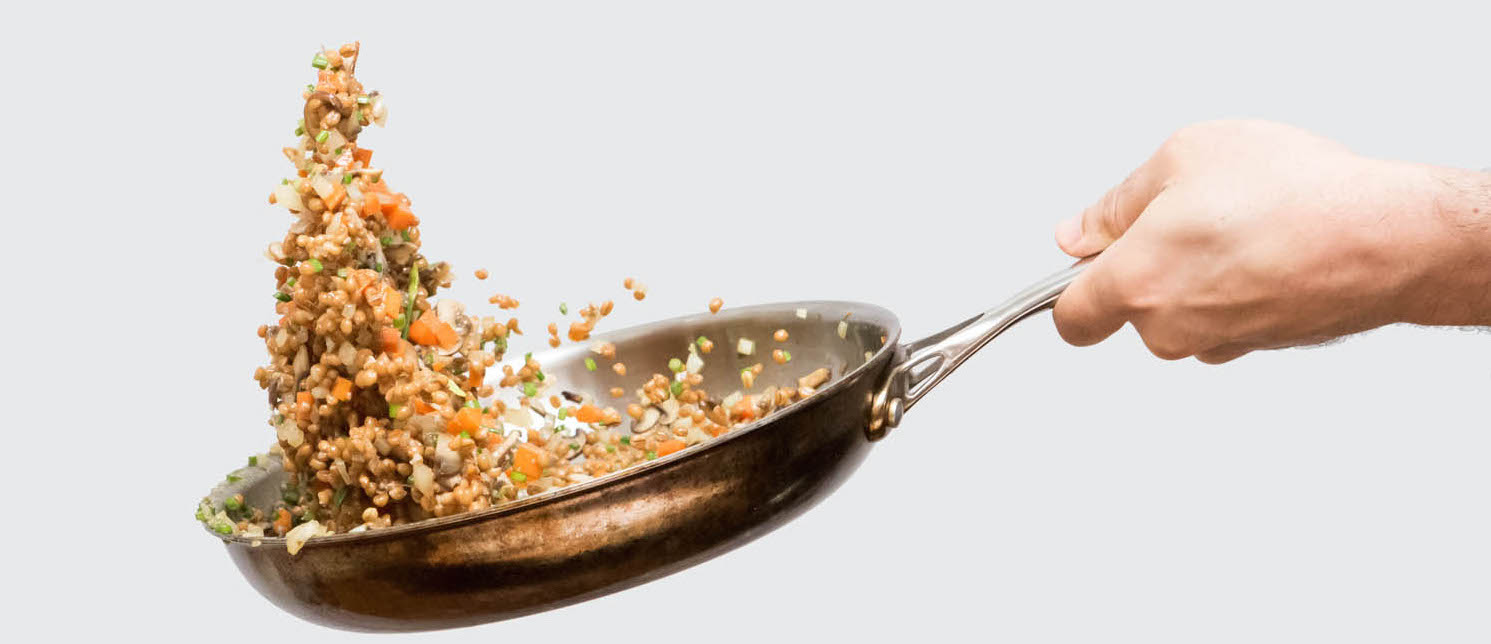 How to cook fast
Now don't get me wrong – I love to cook: it's my creative outlet, my stress reliever, and the way I show my love. I'll spend 3 hours making a meal for guests on the weekend, and savour every moment of it. But most weeknights, I want to get food on the table in under 30 minutes. 
So you already own a good quality knife and you're keeping it sharp? Great! Cooking is cutting, so you, my friend, are well on your way to kitchen mastery.
Keep everything in its place. I have a spot on my stovetop where I keep oil, salt and pepper so it's always within reach. I also store my most used tools (spatula, tongs, vegetable peeler, zester and whisk) in the drawer closest to where I cook.
Next, before cutting a single vegetable I like to clear enough space on my countertop to work comfortably, and make sure all my gear is clean and ready to go! If you're cooking from a recipe, this would be a great time to read through it to get a better sense of the upcoming flow. 
Finally, you'll want to always clean as you go! I like to keep a kitchen towel handy to give countertops a quick wipe, and I'll take advantage of any passive time in a recipe to clean tools or load up the dishwasher. Another favourite time saver: keep a scraps bowl on your countertop to save yourself trips to the garbage bin while you make your way through prep.   
Remember, there's no such thing as good cooks or bad cooks: it's all about practice. Get in there and have some fun!
Jonathan Ferrari, Co-CEO
Discover a better way to cook: Culiniste is your kitchen companion and grocery delivery service. Each week, we personally curate a box based on your taste preferences that contains all the ingredients you need along with beautiful recipe cards to cook 3 tasty meals at home. Meal plans are entirely flexible, skip any week free of charge or cancel at any time. Cook with style. Live with passion.