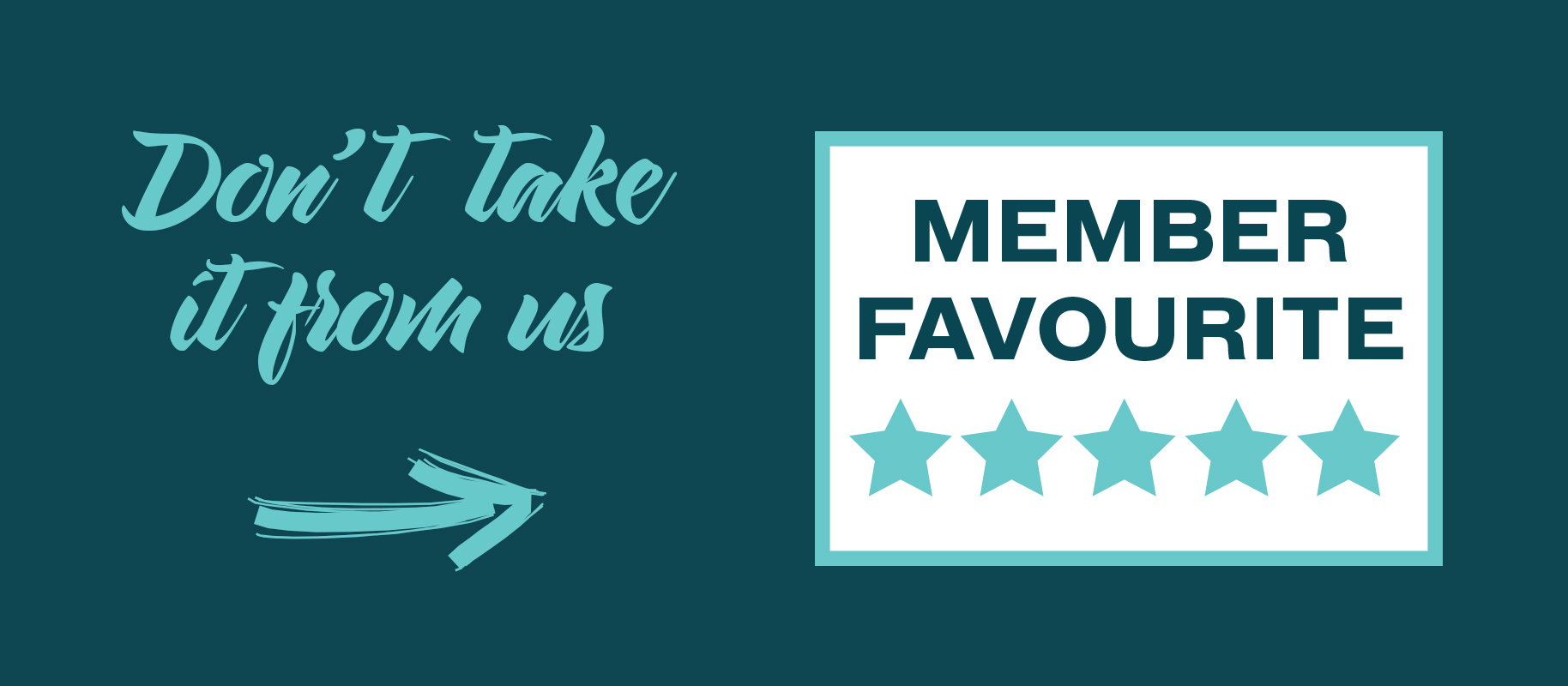 ICONIC RECIPES YOU WON'T WANT TO MISS
Do you love (or not love) spicy food? Do you like to spend as little time in the kitchen as possible? Do you strive to minimize clean-up after cooking? All of the recipes on our menu are labelled with icons (i.e. spicy dish, 20-minute cook time, one-pot wonder) that are intended to help you make your selection each week, based on your taste and cooking preferences. But, have you noticed the new addition to our icon family? Just a guess, but we think this may become your new favourite icon to look out for…
Say hello to our Member Favourite icon! Each week, one recipe on our Classic plan and one recipe on our Family plan are stamped as a Member Favourite, which indicates a recipe that we brought back on the menu thanks to your five-star ratings and positive feedback! Our culinary team reads through every single one of your comments to help us continually improve. However, it also helps them hand-pick which recipes to re-offer on the menu, so that long-term members can indulge in their favorite dishes again, and so that new members can be inspired by raved-about recipes when making their selection.
Keep scrolling to see four upcoming Member Favourite recipes on our Classic plan, and read some of the things our members had to say about them the first time they were on the menu!
---
INDIAN COD CURRY with Green Beans & Garlic-Cilantro Naan
"Great curry. The cod is always so fresh, love it!"
"Yum! I just bought the ingredients to make it again!"
"Please offer this again! It was easy to make and the cod was superbly delicious with the curry sauce. Deserves many more stars!"
---
PORK BANH MI with Pickled Veggies & Seasoned Mayo
"Delicious! Filling and fresh with a hint of tang!"
"Loved this! The crunchy slaw and the spicy mayo took it over-the-top delicious!"
"This was really great. I spent a month in Vietnam and this is a nice homage. Flavours were great – nice modern North American twist."
---
VEGETARIAN PAD SEE EW with Mushrooms and Chinese Broccoli 
"The taste was amazing and I thoroughly enjoyed the Chinese broccoli, my first time preparing this vegetable at home!"
"Delicious! Perfect balance of sweet and salty."
"This dish was a huge hit for our family. Everyone loved the flavour of this meal!"
---
CHICKEN PICCATA with Fresh Gemelli Pasta
"Very tasty! The fresh pasta was delicious and we love the combined flavours of lemon and capers."
"Thighs were tender and succulent. Seasoning was great."
"Was delicious and quick to make! The pasta included is always amazing."
---
Check out these recipes in more detail on our menu here. Will they become one of your favourites too? Add them to your selection this month to try them out! And don't be shy to give us feedback when the recipe ratings box pops up on your account —  we absolutely love reading your comments and using your feedback to keep bringing you the ultimate dinnertime experience!