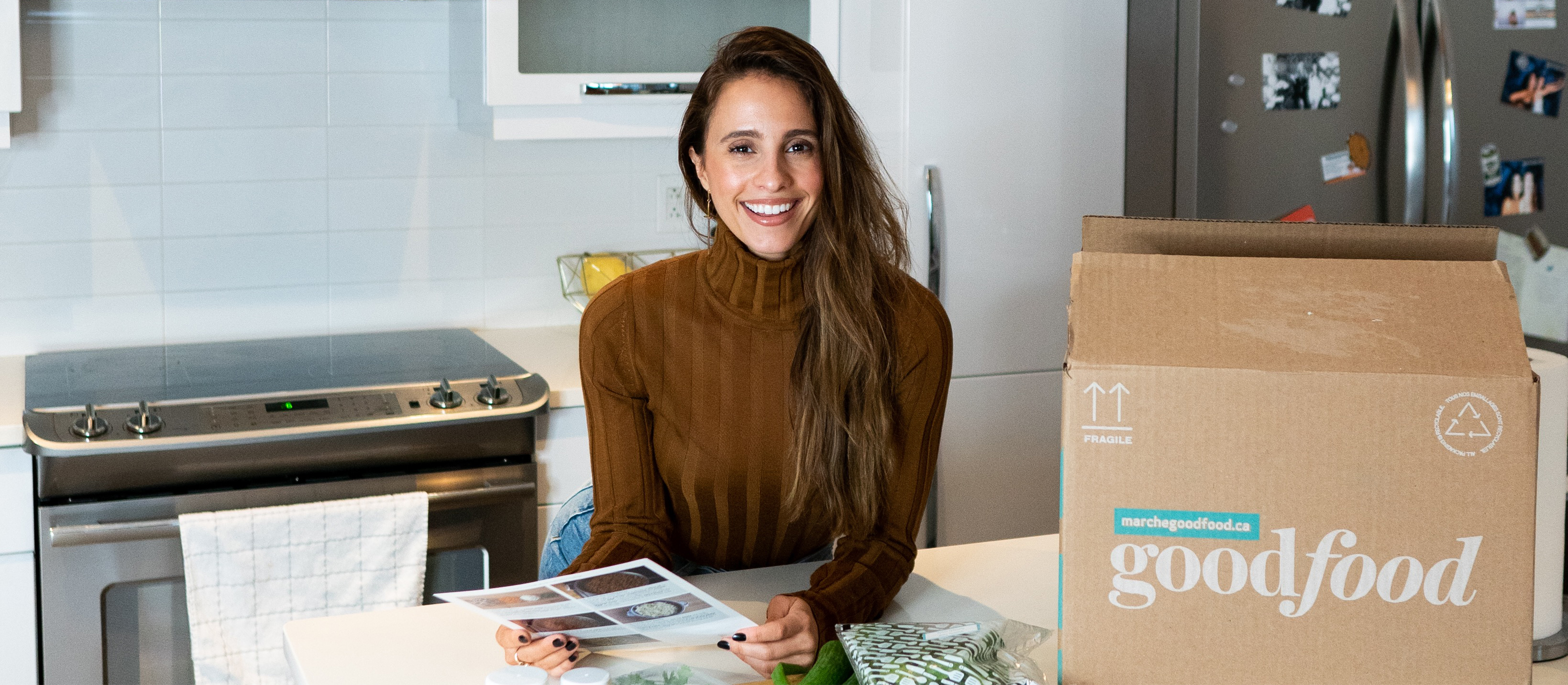 IN THE KITCHEN with Vanessa Grimaldi
Vanessa Grimaldi is a proud Canadian who you might recognize from season 21 of The Bachelor, where she ultimately received the final rose and got engaged. After a mutual end to the engagement, Vanessa moved back to her hometown of Montreal where she's now enjoying the single life and being close to family and friends. She has several jobs that keep her busy including running No Better You, a charity she founded in 2017 inspired by her work as a special education teacher, as well as co-hosting a dating podcast with fellow Bachelor alumns.
Staying healthy is very important to Vanessa, and one of the ways she likes to do so is by cooking nutritious meals at home. However, with all of her work commitments, combined with frequent travelling, she doesn't  always have time to go through the entire process of meal-planning and grocery shopping. Becoming a Goodfood member has been a great decision for her lifestyle, and leaves her with the fun parts of dinnertime: cooking and eating!
Vanessa's been sharing her excitement over our Easy Prep plan on her Instagram stories, particularly appreciating the 20-minute cook time and the fact that all of the ingredients come pre-chopped! She has also been enjoying many of our Italian-inspired recipes, as she comes from an Italian family and, naturally, loves the country's cuisine. This week Vanessa made our Italian Sausage White Bolognese recipe, which she shared on Instagram:
"I cook for one, but eat for four. Thank you @goodfoodca for removing the stress of meal-planning and grocery shopping, especially after travel! It's a great way to eat healthy AND they have new recipes every week! 💁🏻‍♀️😋❤️🇨🇦"
We're thrilled Vanessa loves cooking with us, and we have no doubt that she'll soon find love with someone she can experience many more of our recipes with!
---
We love seeing what our members are cooking! Share your Goodfood experiences by tagging us on Instagram @goodfoodca!