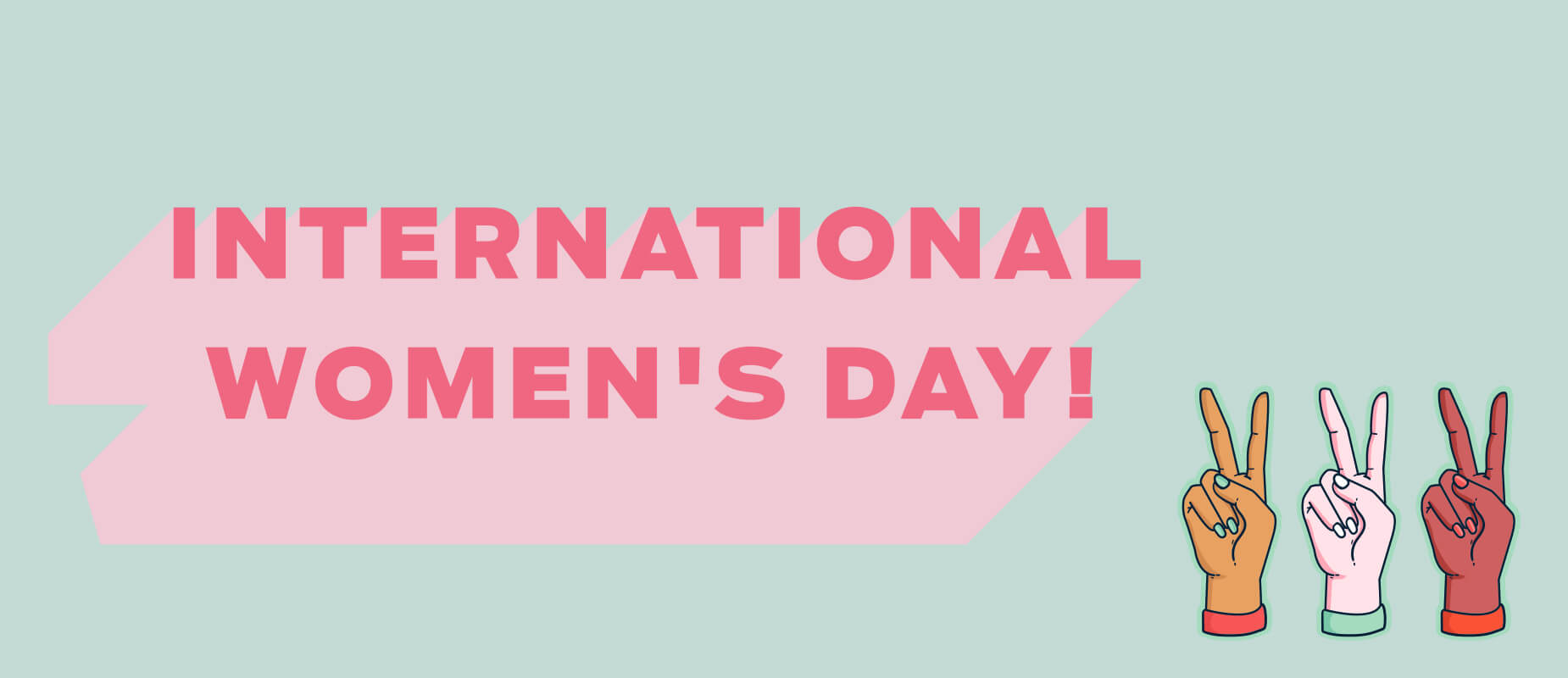 #EachForEqual on International Women's Day
This Sunday, March 8th, is International Women's Day! This year, the campaign theme is #EachForEqual, focusing on collectively building a gender-equal world by challenging stereotypes, fighting bias and inequality, and celebrating women's achievements.
We reached out to our team for stories celebrating the achievements and accomplishments of the women in our lives — friends, families, coworkers, and ourselves (never be shy to give yourself a shoutout, you deserve it!).
Here are a few stories of the amazing women who inspire us with their strength, leadership, courage, and care.

Celebrating Women Today & Every Day
"Since my first days at Goodfood, I knew I was surrounded by a team of strong women, starting at the top. The VP of Culinary Development, Jordana Rebner, demonstrates what it is to be an inspiring female leader every day while remaining truly herself through it all. She leads by example with her dedication, kindness, rigour, creativity, and humour. She's never out of touch or inaccessible. She's naturally inclined to shy away from attention yet creates ties with everyone she works with, and gracefully accepts the various spotlights her position shines on her — like this one. In short, she's a very cool person and I feel honoured to work for her."

"Growing up with an insatiable appetite, I would often pester my family for food at all hours of the day. Being the resourceful women that they are, my mother and grandmother progressively showed me the kitchen ropes to help me help myself! We started off easy with cereal at age four (I may have cried over spilled milk a few times but hey — it's all part of the learning process!). At age five we got into peanut butter and jelly sandwiches. By age six I was let in on the secret to a perfectly hard-boiled egg, with safety precautions, of course. By age seven I was making simple pasta dishes and by eight I had honed my skills enough to reach the holy grail, my all-time (even to this day) favourite dish, potato pancakes from scratch! From there I had gained enough knowledge and cooking techniques to explore the wonderful world of food and even came up with my own recipes. Without my mother and grandmother patiently coaching me along the way, I'm not sure my culinary interests would have developed the way that they have. And while I'm thankful for all the incredible dishes they cooked for me over the years, I'm equally appreciative of the empowerment and confidence they provided me that continues to pay dividends, not only to me but everyone I cook for!"

"I consider myself a rebel against stereotypes! When I was little, my mother told me that there was no place for women in the tech industry and that my passion for technology wouldn't be enough to find success in that field. Since then, I have participated in and led major national projects in my home country and I hope to make great contributions soon in my new country and at Goodfood. Technology can improve people's lives and I like knowing I'm in some way a part of these technological contributions. I want to celebrate all the women I've worked with in the IT field — you are as competitive as the men and always offer fresh perspectives that balance the team in a positive way. I can't wait to see even more amazing women enter the industry."

"On International Women's Day, I want to celebrate a close friend and former colleague who helped shape the personal and professional path I'm on today. For two years, Kim and I shared a small desk, big laughs, and a common goal: to become successful marketers in an industry where women (especially Black women and women of colour) rarely have a seat at the table. When imposter syndrome reared its ugly head, Kim was always there with an encouraging glance or supportive word. She taught me to believe in myself, follow my passions, practice self-care, and dream big. Today — and every day — I want to celebrate her perseverance, courage, strength, creativity, and all of the achievements she's made at such a young age and continues to make as she progresses in her career. Kim is a kind, caring, incredibly talented marketer with a wicked sense of humour to boot. I'm proud to call her my friend and I can't wait to see what she achieves next."

"Being a woman in tech and a working mother (who's also pregnant) means facing a unique set of challenges. But I'm not one to shy away from challenges! As a woman on a mostly male team, I make a conscious effort to ensure my voice is heard and my opinions and recommendations are not dismissed. I'm fortunate to work with colleagues that respect me, accept me as part of the team, have confidence in my abilities, and always listen to my input without judgement. I'm even included in the jokes and shenanigans without a second thought. Here's to all the working moms out there and women breaking the glass ceiling in male-dominated industries!"

"There isn't just one woman in my life who inspires me. There are many and I couldn't possibly name them all, but, each of these women inspire me in their own way: my mother who raised 4 children with her available means; my sister who started her career at a young age because she knew what she wanted; my friend C, who climbed the professional ranks while battling imposter syndrome, my friend K, who holds a doctorate in her field and who never falters in the face of adversity; my hardworking, motivated colleagues, who balance work and fulfilling personal lives; and finally, myself, working in a field I love even though others told me I did not have the strength to succeed. All of these personalities, with all of their strengths and weaknesses, inspire me every day to become a better version of myself. For that, I thank you."

Who are the inspiring women in your life? We'd love to hear your stories. Check out our IWD Story on Instagram and share yours with us!
 
Image Credits
Feature Image: via Goodfood
Headshots via the quote authors