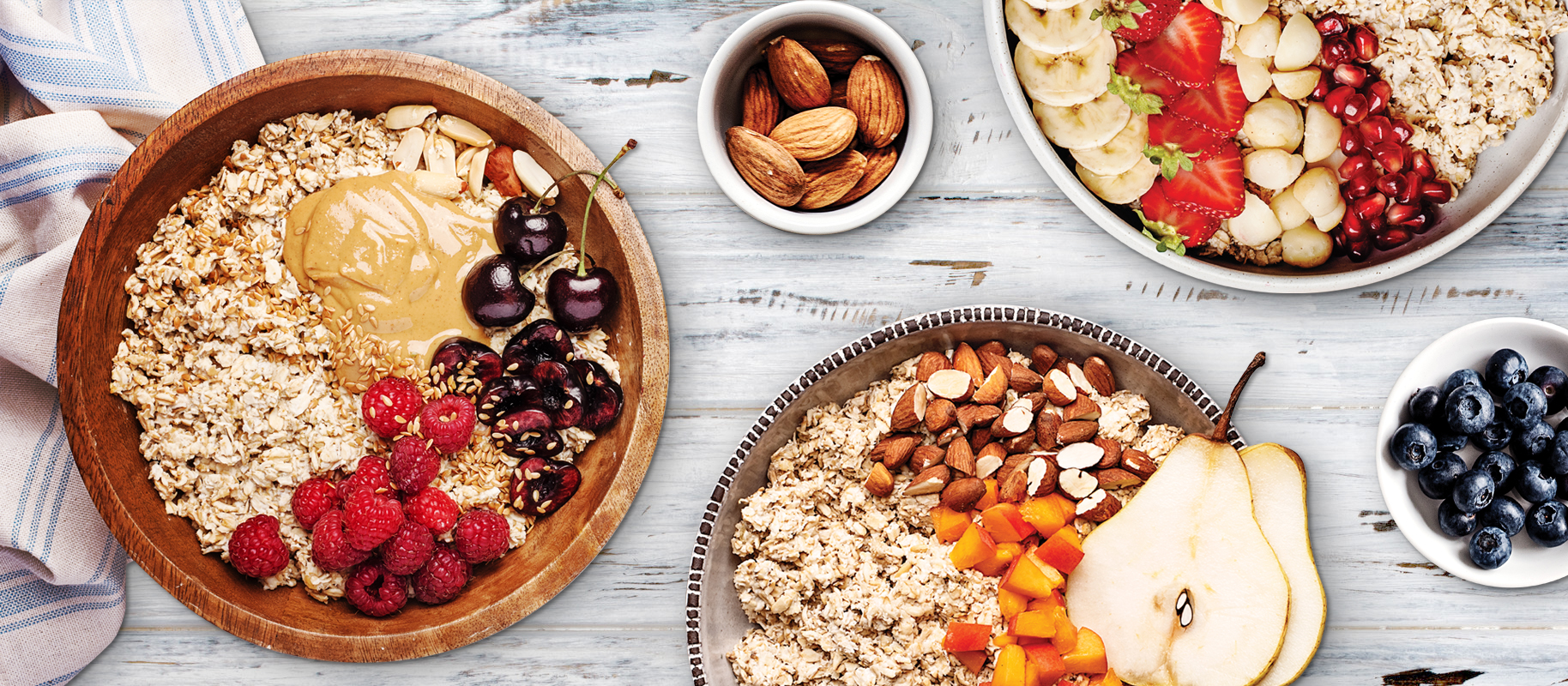 INTRODUCING ARTISANAL OAT BOWLS
Just in time for the back-to-school season, we're introducing a unique breakfast solution perfect for the whole family; Artisanal Oat Bowls.
Are you suffering from hectic mornings aggravated by a super busy schedule that make it almost impossible to grab a decent breakfast most days? We thought so. Doing our own research, we've found that around 70% of Goodfoodies skip what is supposed to be the most important meal of the day! Our solution? Super easy, practical, nutritious and versatile Artisanal Oat Bowls.
So what would you like to eat in the morning? With our oat bowls, you take the lead! Pick your favourite flavour combinations, then switch up the way you prepare them whenever you want. Either in the fridge overnight, on the stovetop for 7 minutes or in the microwave, you're sure to have 10g of protein plus plenty of fiber to give every new day everything you've got.
On the menu? Choose from options like Apple Cinnamon Crisp, made with green apples, brown rice protein, dates and more, Strawberries 'n Cream featuring strawberries, bananas, pomegranate, coconut cream and macadamia nuts, or Sweet Cherry Peanut, filled to the brim with black cherries, raspberries, pure peanut butter, and more!
Hungry? Add Artisanal Oat Bowls to your next order now and change the way you do mornings!