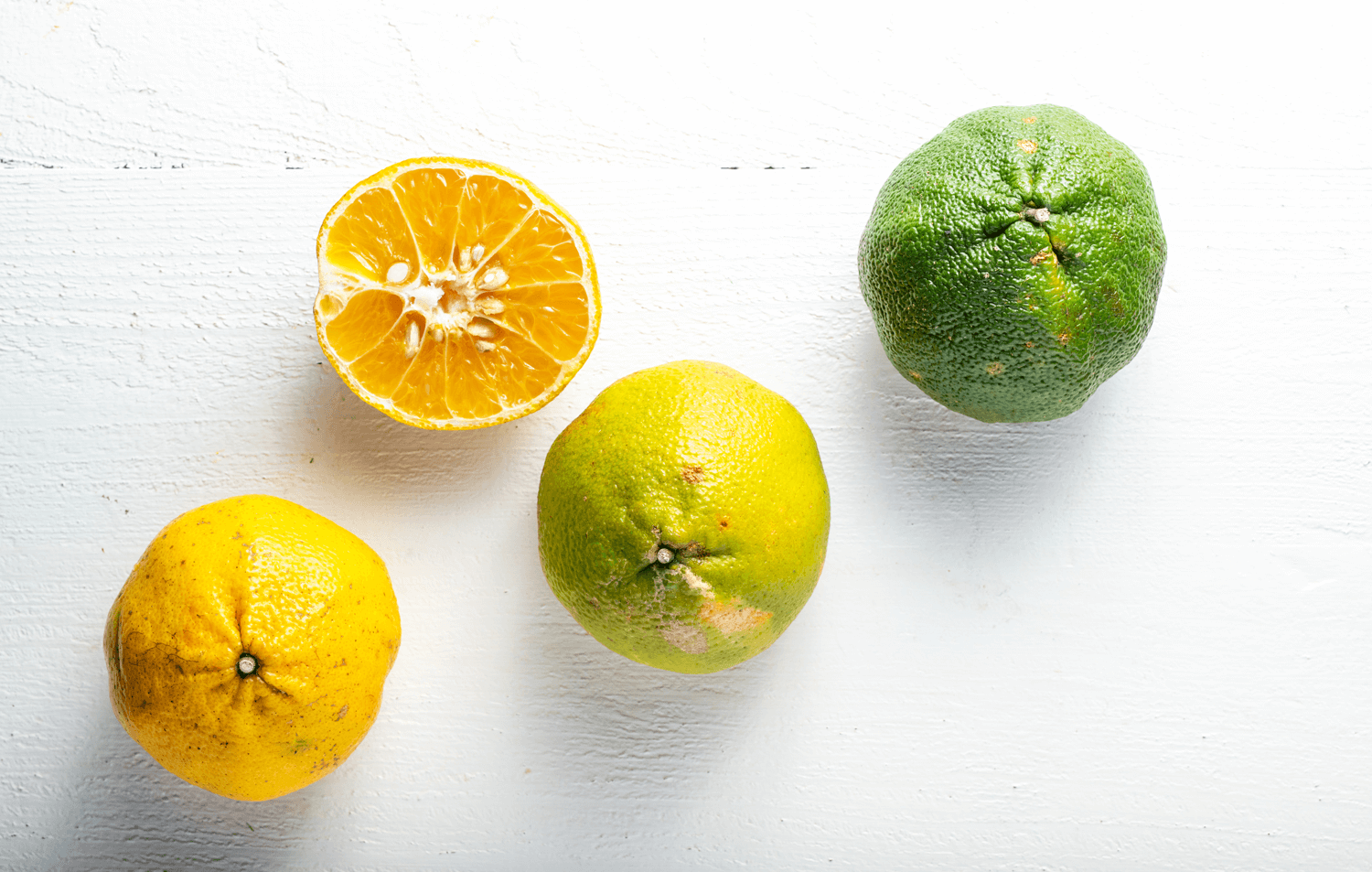 Jamaican Tangelo
A naturally occurring tangerine and grapefruit (AKA pomelo) hybrid discovered in Jamaica nearly a century ago, this sweet and sour citrus is now featured in culinary creations around the world.
Wrapped in a rough, wrinkly, greenish-yellow rind that inspired the unfortunate moniker 'ugli fruit', the inside of Jamaican tangelos are filled with brightly coloured segments bursting with fresh flavour. The juicy, honeyed pulp also offers another perk: your daily dose of vitamin C!
Did you know? Jamaican tangelos are grown exclusively on the island of Jamaica but are exported all over the world.
Jamaican Tangelo Recipes

Squeeze these beauties into juice, add to a salad, boil into marmalade, or pop in your mouth for a juicy treat. You can swap Jamaican tangelo into any of your favourite recipes calling for citrus segments, juice, or zest. Our culinary team loves to add this tangy citrus to recipes featuring rich and flavourful protein like shrimp and chicken, but the possibilities are endless!

Shrimp
Star fruit (carambola)
Jamaican tangelo
Chicken breasts
Nantes carrots
Jamaican tangelo
 
Ready to give this unsightly (but oh-so-delicious) citrus a chance? Try it in this week's savoury-sweet recipe for Spiced Cod over Toasted Coconut Rice with Cucumber, Cashew & Jamaican Tangelo Salad!

Cod fillets
Jasmine rice
Jamaican tangelo
 
Jamaican tangelo is only in season for another few months, so make sure to give it a taste before it's gone!
 
Image Credits
Feature Image, Image 1-4: via Goodfood