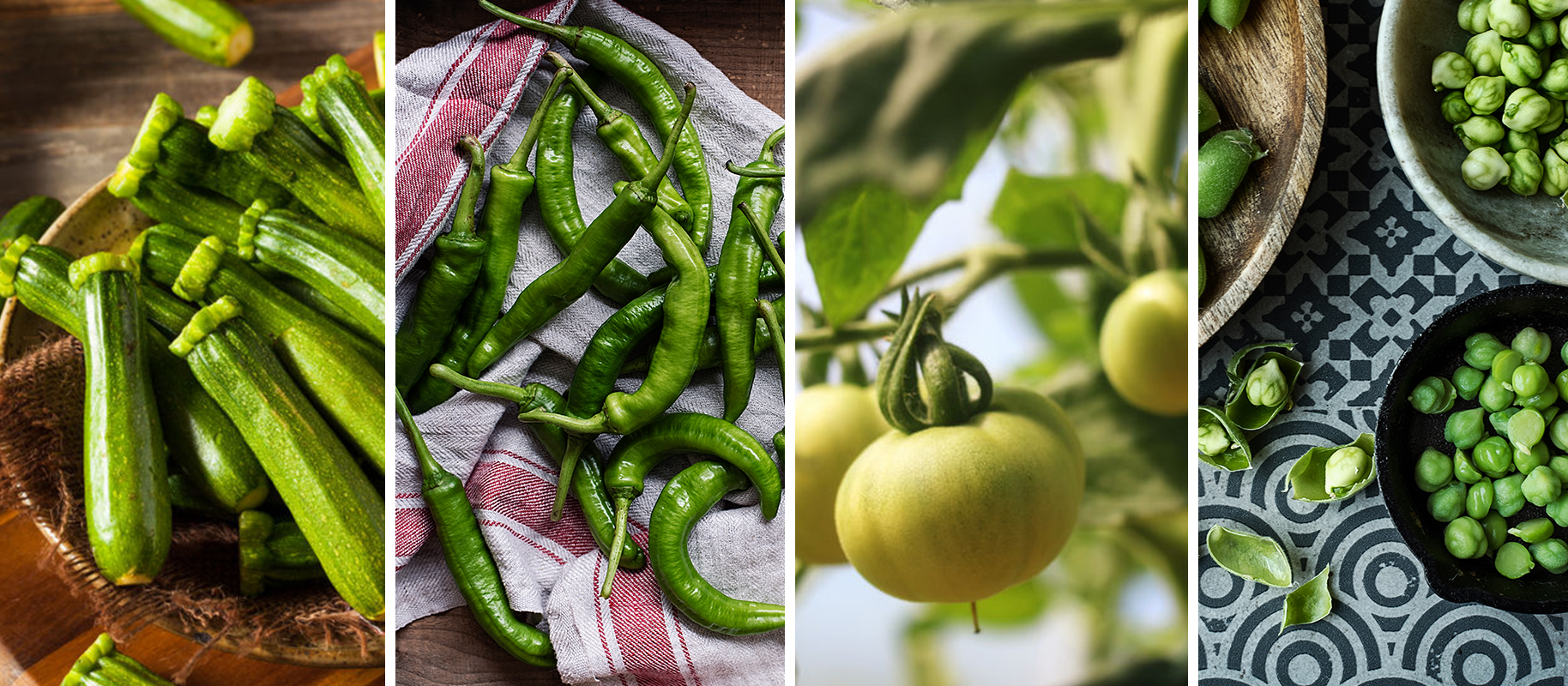 JULY 2018: SPOTLIGHT INGREDIENTS
With temperatures rising relentlessly, we wanted to spotlight some of our freshest seasonal ingredients to cool down your palette!
Baby Zucchini
What's not to love in these tiny zucchinis? Great with just about everything, this green summer staple adds instant-freshness to anything from salad to skewers. Baby zucchinis' supple flesh soaks in oils and spices – making them an extra-tasty marinated treat. Remember: good things come in small packages!
Shishito Peppers
2018 is a good year for this Japanese heirloom pepper. Raw, shishito peppers are famous for their crisp fruity flavour. Cooked, they release a nice touch of heat and smokiness. No wonder cooking aficionados crave these small and slender peppers! Usually harvested while green, the shishito will slowly turn to red upon ripening so, keep calm and cook on…
Green Heirloom Tomato
On top of being bigger and better, heirloom tomatoes boast far superior flavour than their store-bought counterparts! Tastewise, the common trait of green heirloom tomatoes is a bright acidity and a delicious spicy flavour. Use them as a finishing touch on your favourite taco or as the star of a side-salad: they'll brighten your dish in a flash!  
Fresh Chickpeas
Chickpeas [a.k.a. garbanzo beans] are one of the oldest crops of all time! In fact, they are a go-to ingredient in popular recipes from around the world, including being used as the main ingredient in hummus (!) Their versatile usage will definitely surprise the chef within you.
__________
Check out the spotlight ingredients on the menu!