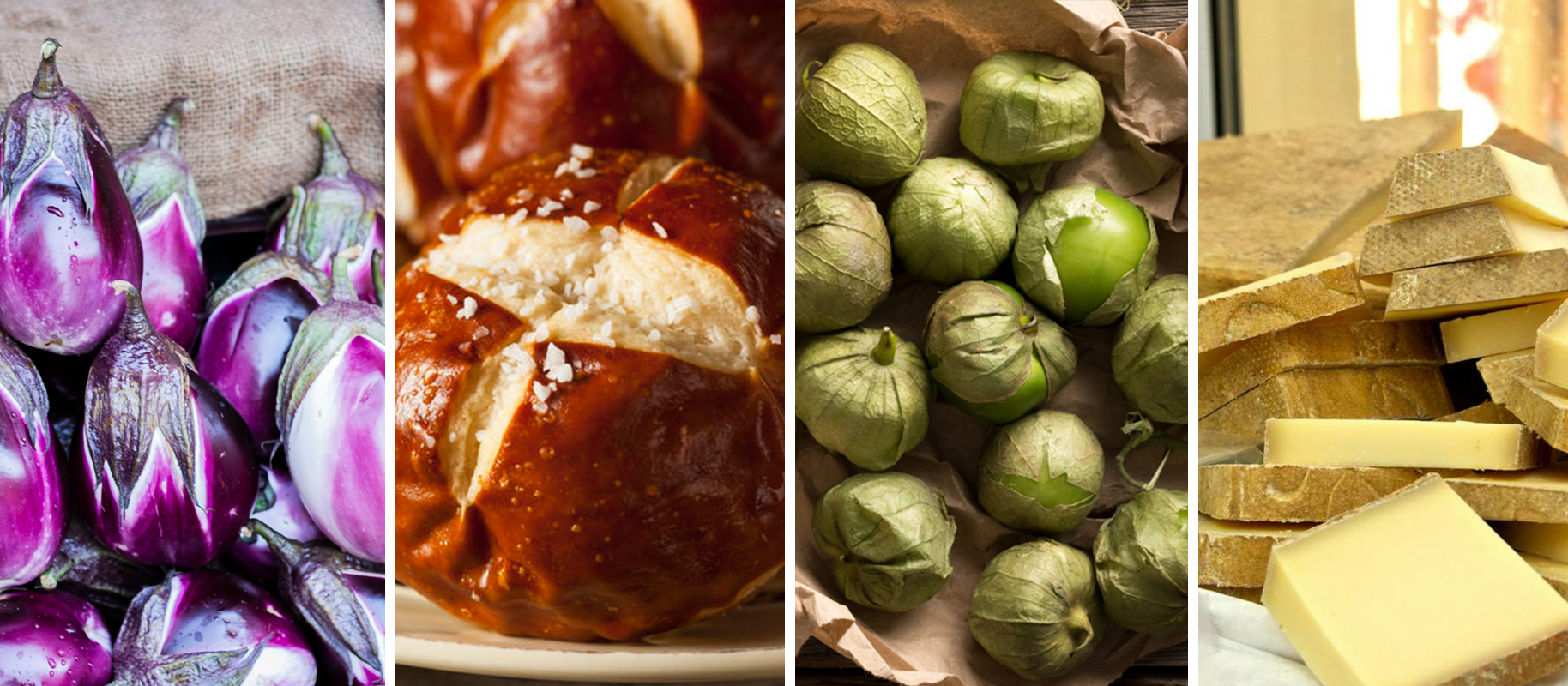 JULY 2019: SPOTLIGHTS INGREDIENTS
Summer vacation is calling: let your taste buds do the traveling with far-away favourites and local specialties alike!
SICILIAN EGGPLANT
Sicilians have their own heirloom variety of their much-loved melanzane!  Sweeter and less bitter than your garden variety eggplant, the Sicilian version is rounder in shape and a lighter shade of purple — and tastes just as sumptuous as it looks!
PRETZEL BUNS
No need to go to a ball game to get your pretzel fix! These salty, crispy, and doughy buns are created in small batches from a bread making technique that has been passed down from generation to generation.
TOMATILLOS
Tomatillos have been a staple in Mexican cuisine dating back to pre-Columbian times. With a tart, fruity flavour, they're often used in salsas due to their herbal undertones. While you might guess by their name to be part of the tomato family, they're actually closely related to ground cherries!
ARTISANAL FIRM-PRESSED CHEESE
Good things come to those who wait! Nine months of ripening (and decades of know-how) yield a magnificent and complex artisanal cheese with fruity & nutty notes. A must-try for the amateur and connoisseur alike!

---