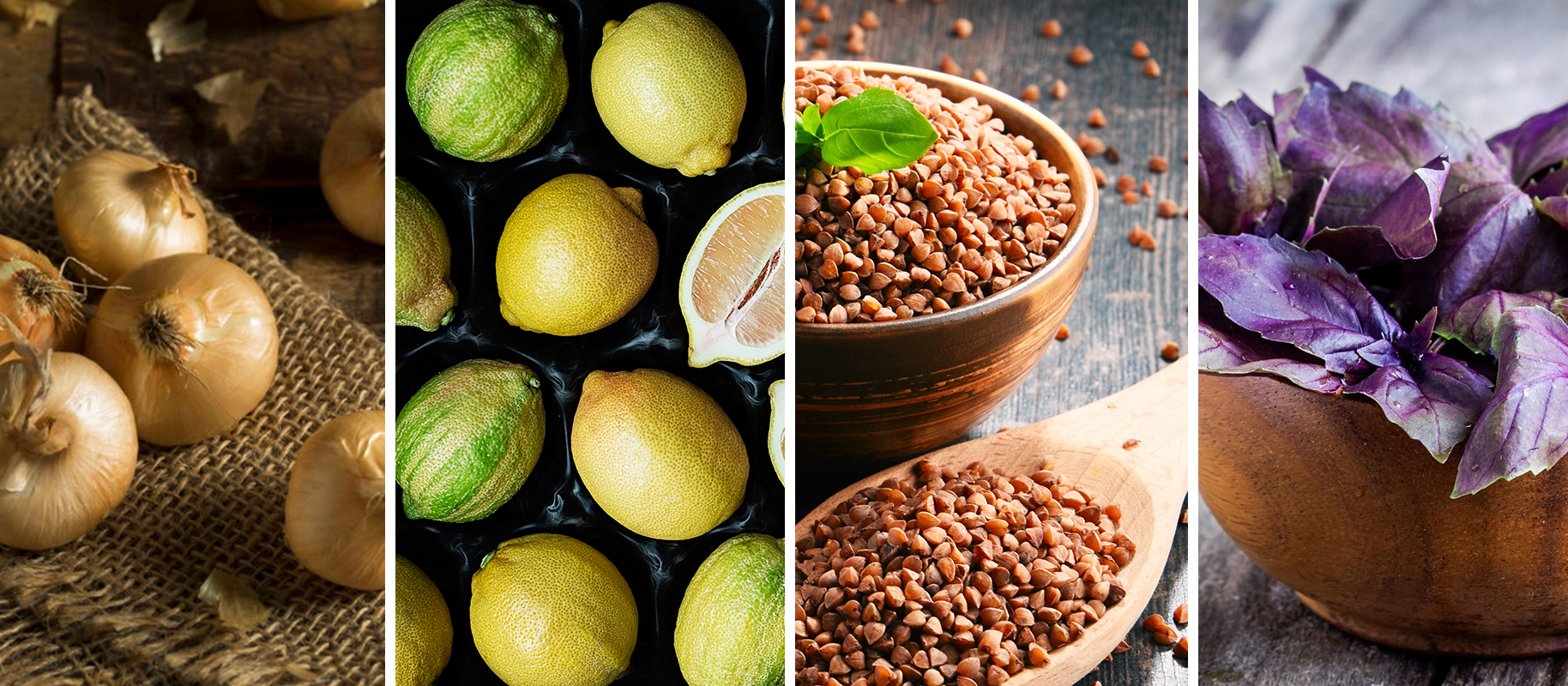 JUNE 2018: SPOTLIGHT INGREDIENTS
New month, new flavours! Get a taste of June's spotlight ingredients below.
Pink Lemon
It's not a lemon, it's not a grapefruit, it's a pink lemon [mind blows]! Born in California, this wild lemon variety   with yellow and green striped skin and blush-pink flesh has evolved naturally over the years. They're now on the radar of top-shelf restaurants and chefs for their fruity and floral flavour profile. To top it all off, pink lemons taste less tart than regular lemons: major kitchen key!
Cippolini
Ideal for roasting or caramelizing, these tiny onions pack a big punch. Literally meaning "little onion" in Italian, the Cippolini (pronounced chip-oh-lee-ni) tastes sweeter than a regular onion.  Whether they're cooked in a little bit of butter or roasted in the oven, cipollinis seriously soften and practically melt in your mouth. Yum!
Kasha Buckwheat
Despite sharing names, wheat and buckwheat don't have much in common… Derived from the seeds of a flowering plant, Kasha is buckwheat with a twist! It's been toasted to perfection. A true staple of several cuisines, Kasha has a darker reddish-brown color and a strong nutty, toasted scent. FYI: buckwheat groats are a rich source of minerals and one of the best grain sources of calcium!
Purple Basil
Same-same but different! Purple basil shares all the culinary applications of its green cousin, while showcasing a striking colour (and taste). In fact, purple leaves have a wonderful, coppery glow and clove-like, slightly spicy flavour. Looking for a quick win? Toss them in a salad or add a splash of colour to your oil and vinegar!
__________
Check out the spotlight ingredients on the menu!