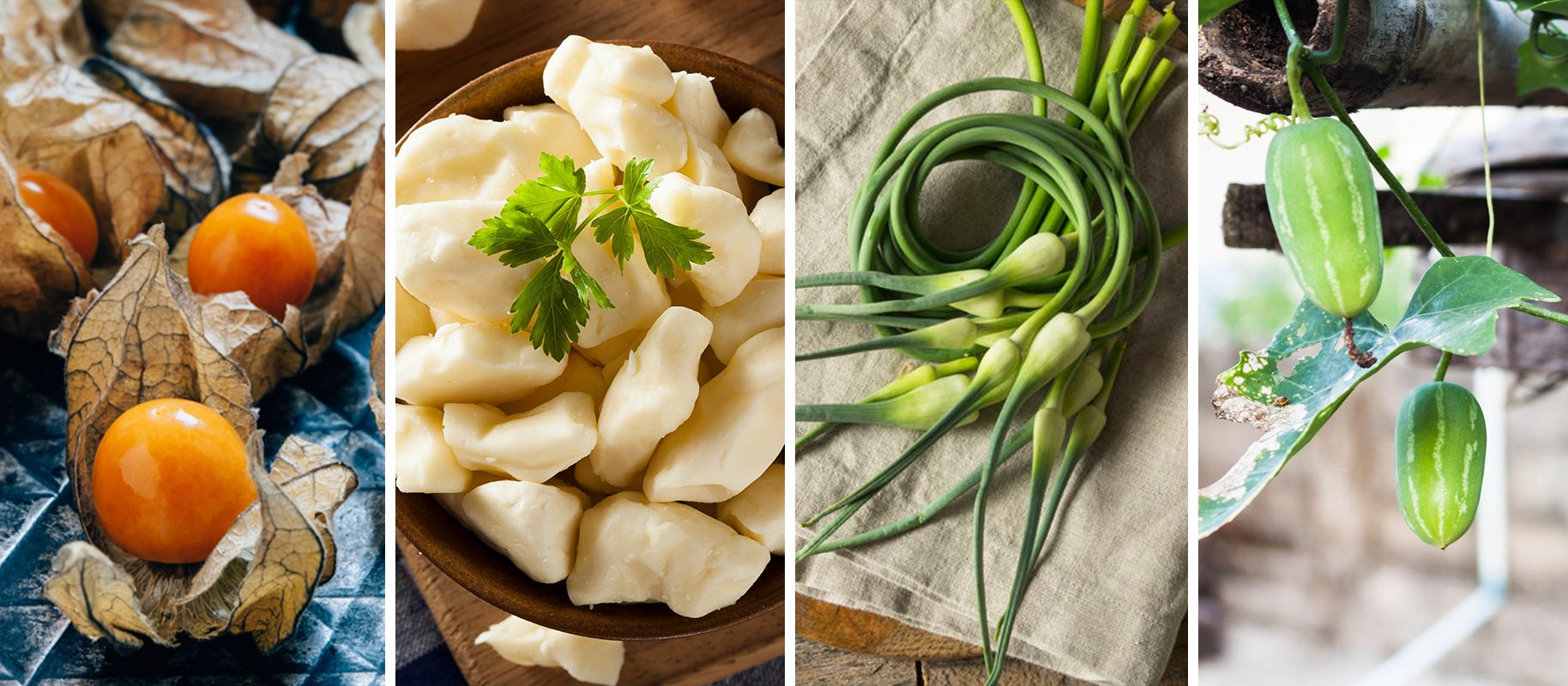 JUNE 2019: SPOTLIGHTS INGREDIENTS
While you've been getting summer-ready, we've been getting spotlight-ready! Here's what's in store for June:
GROUND CHERRIES
These gorgeous little fruits resemble bright orange candies — and they even come in their own wrappers! Despite the name, ground cherries are actually part of the tomato family and are enjoyed all over the world under different names. With a delicate, sweet and slightly tart taste, they definitely punch above their weight in the flavour category !
SQUEAKY CHEESE
In Quebec and Eastern Canada, locals love their 'squeaky cheese' which gets its name from the unmistakable sound made when bitten into. These firm unripened cheese curds have a delicate, creamy taste and a springy texture, but their claim to fame comes from the signature role they play as a central ingredient in poutine!
GARLIC SCAPES
Garlic is one of the few plants that yields two crops; the pungent bulb we all know and love —  but also its lesser known (but equally delicious) stem. The latter is less intense and easier to digest so it's ideal for those with sensitive tummies who just can't resist the taste of garlic!
TINDORA
A true rarity here in Canada, tindora is the fruit of a climbing vine native to India! Distinguished by its small size, it looks like a tiny striped cucumber, which actually isn't too far from how it tastes. While it keeps an unassuming appearance while young, its colour can turn bright red when fully mature!
---