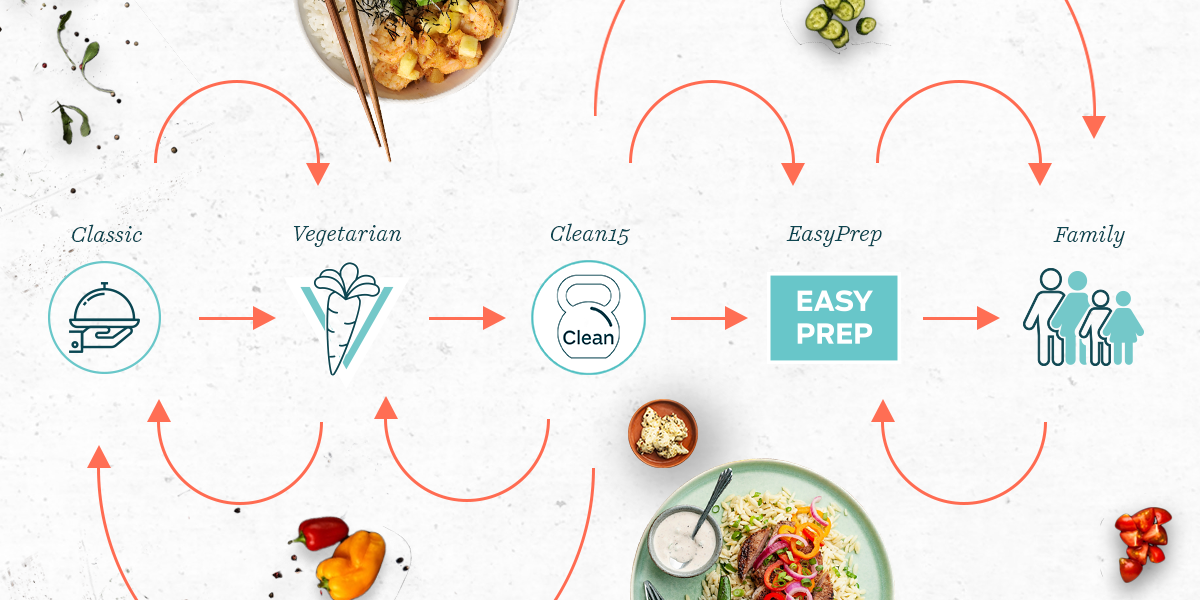 Looking to Switch Things up a Bit?
Here at Goodfood, we know that when it comes to cooking—variety truly is the spice of life. Apparently our members do too since many were asking for a quicker way to switch between baskets from week to week to expand their culinary horizons!
Never one to disappoint, we went ahead and developed a new feature for you adventurous foodies, right on your selection page (thanks IT team!). When scrolling through your upcoming delivery weeks, simply look for the basket selection drop-down to quickly switch between plans without affecting your basket or recipe selections on other weeks.
Yup—it's really that easy!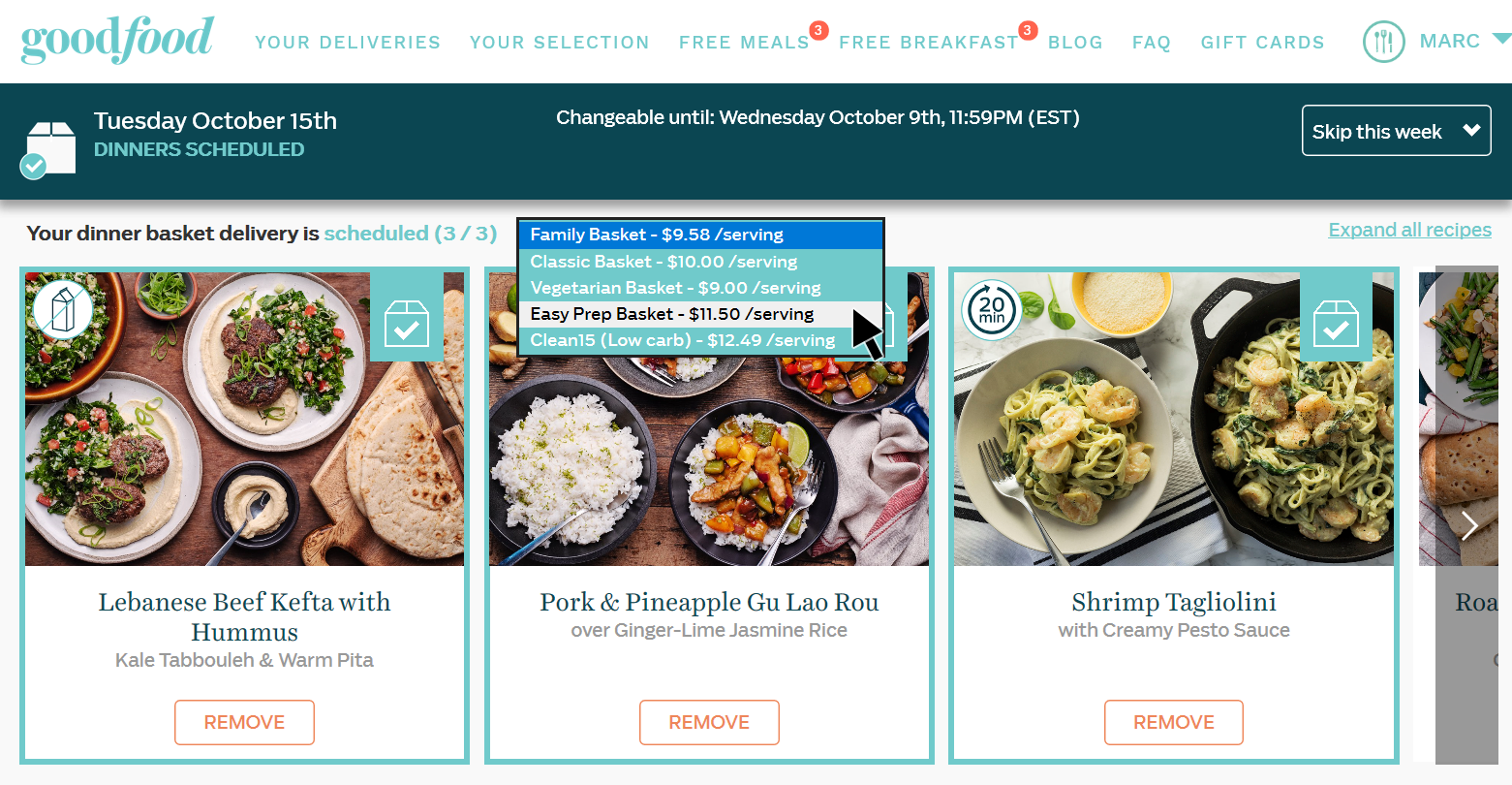 In case you haven't ventured outside your plan in a while, here's a quick refresher of each of our baskets:
Classic Basket
Unique ingredients and recipes for a culinary adventure
Want to have a world taste-tour from the comfort of your own kitchen? Our Classic Basket is here for you! Our chefs work hard to bring different flavours from across the globe to your kitchen each week. Have fun with your taste buds travelling on your behalf, from Indian-inspired Mulligatawny soups, to Mongolian-style Steaks, to Mexican Ancho Pork Chops, we've got exciting world flavours ready for you to try. Looking to go meatless for a week? Try our Vegetarian Basket!
Easy Prep Basket
Time-saving recipes with fresh pre-cut ingredients
Love having your taste buds adventure, but not a fan of all the work involved? Try our Easy Prep Basket, all the delicious tastes of the Classic Basket, but with less effort. Most ingredients in the Easy Prep Basket will arrive pre-chopped, speeding up the cooking process!
Family-Style Basket
Recipes the whole family will love
Want something a little more geared towards your little ones? Try out our Family Basket! We've designed the Family Plan with all generations in mind! Try our take on comfort foods, like this Ground Beef Skillet Parmentier, or these sure-to-please poke bowls! (Note that this basket will only be displayed in the dropdown menu on your selection page if you have a 4-portion plan currently selected)
Clean15 Basket
Fitness-oriented nutrition with less carbs, more protein & tons of flavour
Are you on your very own fitness journey? Take a look at our Clean15 Plan! This is a low-carb, high protein fitness plan! Plenty of veggies and protein to load you up with nutrients; we do our best to minimize carbs, to help you on your way to your fitness goals! As an added bonus, these recipes are all ready in 20 minutes or less!
---
Ready to try a new basket? Go ahead and give it a try on your selection page now!